We all have our favorite and least favorite tropes. From love triangles to slow burns, tropes are often the best ways to showcase great characters and storylines. They can also be frustrating and make you question why it is even a trope at all. In this bi-weekly column, we'll take a deep dive into some of the most classic television tropes.
Since starting this column, I've had the pleasure of writing about some of my favorite television tropes. Most of which happen to be the backbone of a series.
But what about tropes that only take place for a single episode or scene? Not all tropes involve season-long story arcs but that doesn't mean they deserve any less recognition. So for this week, I've decided to change things up and talk about a few tropes that don't warrant an entire article dedicated to them but still need to be talked about.
It's actually kind of crazy to think of how often these smaller tropes are used in television series. How many times is a nerd depicted wearing glasses? And how many times can that nerd just do things that aren't even possible because they're a nerd?
As I said, it's wild to me. But it's super fun to discuss so let's dive in.
Undercover couple
This trope could probably warrant an entire article. It's one of the most commonly used tropes in any cop or spy drama — and wow do I love it.
There truly is nothing better than when you have two romantic interests who won't admit they have feelings for one another go undercover as a married couple. Chuck is a great example of using this trope to explore the potential of a relationship. Chuck essentially said as much to his sister when he told her he was going on a trip with Sarah.
Throughout the episode, we get to experience what it would be like if they were actually married. Not only did it warm my Chuck and Sarah shipper heart, but it also felt like a reward because it proves that my belief that they should be a romantic couple is valid.
Fortunately, Chuck and Sarah eventually got married so viewers were able to expierence this feeling more but not all couples are as lucky. Some characters never get to the point of marriage in their show so this trope serves as a way to see what could've been.
Most of the time, however, this trope is used with more comedic value than helping prove why a couple should be romantically involved. Mulder and Scully's undercover episode was more of a thrilling adventure that just happened to have them pretend to be married during it. The same can be said for when Bones and NCIS: Los Angeles did their respective episodes.
Either way, there is no instance in which this trope isn't entertaining as hell to watch.
There's only one bed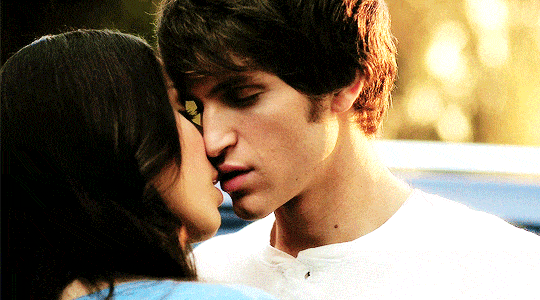 I'm hard-pressed to find any trope more iconic than this.
Honestly, this trope just cracks me up most of the time. What are the odds that there is only one room left at a hotel and that it only has one bed? Like really?
For some reason, whenever I think of this trope I think of Pretty Little Liars. It happened around the time that Spencer and Toby were being developed as a pairing, so it's no surprise that when they showed up at some run-down motel that there was only one room with one bed available.
The best part? Spencer didn't even pack pajamas knowing she was probably going to stay there for a while. So, being the nice guy that he is, Toby lends her his shirt making it so he would have to go to bed — with Spencer — shirtless. It's a super cute episode don't get me wrong, but the number of things that had to happen for them to get to that point was ridiculous.
This is only half as crazy as when this trope happened in The Vampire Diaries. What I've always wondered is why did Elena share a bed with Damon and not her own brother? If I went on a trip with my sibling and my ex-boyfriend's brother, the obvious choice would be to share a bed with my brother, no? But hey, it did make for one intimate hand-holding moment followed by a steamy makeout scene so I can't complain.
Clear my name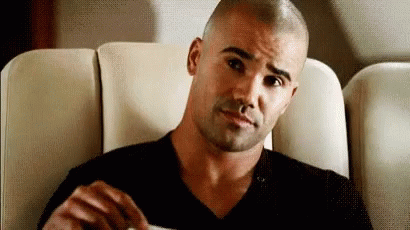 As an avid cop show watcher, I am no stranger to this ship. I actually just started watching The Mentalist and they already pulled off this trope not even one full season in.
I can basically list every cop show and they have done this trope. In fact, Bones even did it a few times for its characters.
Similar to the main character being kidnapped or shot, this trope has to happen at some point in any cop drama. Some do it better than others. For example, I've previously written about how 3XK from Castle was always a standout villain for me. This became more evident when he tried to frame Richard Castle for murder. He was so clever that it even got to the point in which Beckett was questioning Castle, making the situation even more dire.
I actually enjoy this trope quite a lot because not only do you get to see where everyone's loyalty truly lies, but it's always interesting to see how they are framed and how they prove their innocence. You also tend to find out information that you would've otherwise never known.
When Derek Morgan is framed for murder in Criminal Minds not only do you get to learn about his family but the past trauma that has made him the agent he is today. Would we have gotten this information eventually? Maybe, but this was definitely a more effective way to get the information across.
It was also a nice change from a typical procedural episode and spiced things up.
Secret Relationship
What's with people on television shows not wanting to tell the people about their relationships? Especially since we all know everyone will eventually find out.
So many blossoming couples on television shows think it's a genius idea to keep their romance a secret in the beginning. While it makes somewhat sense if your job's policy involves no in-office relationships, it's only inevitable that the secret gets out.
Regardless, I find this to be a fun way to start any new relationship. I couldn't ask for a better way to start off Monica and Chandler's relationship in Friends. This decision leads to some of Friends' greatest comedic moments such as Chandler kissing all the girls to dismiss the fact he just kissed Monica and, of course, the episode in which everyone found out.
I think the reason some shows try this trope out because they're afraid that once the couple you've been rooting for gets together, things will get boring. Maybe that's true in some instances but I'm a strong believer that if the relationship is solid, then you shouldn't have to worry about what'll happen if things become real.
But what do you think? What are your favorite television tropes that don't take up a lot of time? Let me know in the comments below!