"Gotta keep one jump ahead of the breadline, one swing ahead of the sword… I steal only what I can't afford. (That's Everything!)"
Well, yes, I did punctuate the beginning of this review by singing "One Jump Ahead." But hey, it's Aladdin. I just had to. Be grateful you didn't have to hear my rendition.
The episode, however, is not just about the iconic couple – it's about secrets, about saviors and about fear. Emma is afraid. Aladdin is afraid. At the end of the episode they both decide to face their fears and lean on the people close to them.
Will that be enough? Or will other people's secrets rear out their ugly heads? Considering this is just episode 5, it seems likely. For now, on, let's focus on what happened in "Street Rats":
A WHOLE NEW WORLD
Source: Tumblr
It wasn't quite the Disney version of the story, but Aladdin and Jasmine, Once Upon A Time version, were nonetheless engaging, charismatic and very, very real. The last part is usually the hardest one. These are, after all, fairy-tale characters, and this show sometimes has to do an awful lot of maneuvering to get us to relate to them.
Maybe it's because Aladdin was never a prince, but in this case, we relate to him right from the start. Moreover, despite the fact that we like Jasmine, we truly enjoy when he calls her out on her faults. That's the measure of True Love in Once Upon A Time, after all. Being able to tell it like it is. Well, that and the awkward I look back, then you look back, but we each miss the other looking back thing. Snow and Charming original.
However, their story is unfinished. As Aladdin himself says, they never really got started. And their "joyful" reunion at the end is punctuated by Jasmine pleading for help, which means their relationship is still secondary. Duty comes first. But, that's okay, in Once Upon A Time, falling in love is not the end of the story. It's just the beginning.
DEATH IS THE FATE OF ALL SAVIORS
Source: Tumblr
Jafar is categorical about this. Jafar is also the villain, so forgive me if I don't take him as seriously as Aladdin does. Emma has, after all, been the savior for a while now, and this wasn't in the savior handbook that she got.
Sure, being the Savior is probably a high risk job. A lot of saviors, no matter the type, die. That doesn't mean it's destiny and it certainly doesn't mean that Aladdin and Emma should just hold hands and lay on the train tracks. Of course not.
"Savior is what I am, but I am also part of a family," Emma states at the end, as she stares around a room that contains her true love, her parents, her son and her son's other mother. These people are her family. And maybe the mistake that all other saviors who died committed was the same thing Aladdin articulated – putting duty above family. Isolating themselves.
Some battles you can't win. Some other battles, however, you can't win if you're alone. This seems like one of the latter. And the good news is Emma is not alone. She hasn't been since she first set foot in Storybrooke.
WICKED ALWAYS WINS
Source: Tumblr
Ah, Zelena. I wanted to believe you could change. And in a way, I think the sad part is that you could have. You just weren't strong enough to do it by yourself. You needed a support group – like me during NaNoWriMo. 50K is just a lot of words, and if I don't have at least one person telling me that I can do it, I just deflate. My good intentions can't quite hold up to reality.
That was you this episode. Truthfully, that was you from the beginning. The worst thing about is that everyone and their mother could have guessed this was coming. And by that I mean absolutely everyone except our heroes – especially Regina.
And I'm not saying you don't have your hands full, Regina, but you really should have known better. You, after all, already knew that the EQ had been communicating with Zelena. All you needed to do was pay your sister a little bit of attention and maybe she wouldn't have turned the wicked again. Maybe she would have tried.
But ultimately, this is not on Regina. It's not on anyone else, either, even if they should have known better. This is on Zelena. Every reformed villain we've seen on this show has had to make a choice, and both Hook and Regina have made it, for themselves. Yes, they had Emma and Henry in mind, respectively, but the choice came from them. Not so with Zelena, and that is why her redemption arc was incomplete.
Thing is – without a redemption arc, Zelena's place in Storybrooke is tenuous at best. There's, after all, already Rumple in the villain-who-will-forever-remain-a-villain spot. So, where does she go from here? I get that sense that if she's going to stake her fortune's on the EQ winning, baby Robyn will soon be down not just a father, but a mother.
I WAS THE ONE WHO PUT HIM ON THE PATH
Source: Tumblr
Both Henry and Jasmine worry, in this episode, about being responsible for the possible deaths of Aladdin/Emma. And though we don't get to see an actual conversation between Jasmine and Aladdin, the things Emma says to Henry, at the end, apply to both situations equally.
The future is uncertain. And yet, even if the future were certain, Emma Swan would not trade coming to Storybrooke for anything in the world. "You helped me believe," she tells Henry, in a phrase that means way more than just you made me believe in magic. It means – you made me believe in myself. And then she adds that Henry's actions gave her a family, and she wouldn't change a thing.
"I have actual magic in my life. I have you," Emma gets to tell her son, and it's been about five seasons since we really got to see this relationship explored in such a touching way. Henry brought Emma to Storybrooke to bring back the happy endings, yes, but in a way, the fact that he did allowed Emma to find her own happy ending, and a big part of that is Henry himself.
Then, Emma, the least self-aware person on Once Upon A Time, delivers one of the most powerful lines this show has ever put on the screen, when she says: "Let's not worry about the end of the story. Let's just enjoy the middle, the journey together."
Anyone's who's ever loved someone can understand the importance of this line of thinking. Life is short. So much shorter than we are all comfortable with. And it changes in a dime. We can't help that. We can't change it. All we can do is live each day as if it were our last, tell the people we love how much we care and hold onto the things that make us happy.
Every. Single. Day.
YOUR HEART'S DESIRE
Source: Tumblr
"You're trying to build something" Snow says as she looks at Killian, and the message she's sending her daughter is – don't fuck it all up by lying. And it's clear that Emma doesn't want to. When she confesses, she looks straight at Killian. At the end, when she has the family talk, she apologizes to him. She hands him the magic scissors, which he, for some reason that I presume has to do with the fact that he'd rather see her without her magic than dead, and that will probably tie into his history with Nemo, doesn't get rid of.
But the big thing is that Emma promises – Emma tries. It's been Killian trying for most of this relationship. He's said, time and time again, that he wants to be the one to protect her heart. And Emma has been opening up slowly, but she's never given him a chance to be a true partner in all things, good and bad.
I'm not saying that Killian doesn't get it – he does. He's clearly keeping a secret from Emma too, and he's probably doing it because he thinks it's the best for her. We've gotten to explore Emma's issues much more thoroughly, since, of course, she is the main character, but Kililan's issues are similar. That's why he has always been able to relate to Emma.
Thing is – right now, they're not equals yet. They're not partners in this journey that's called life, even if they're walking the path together. And I'd say that's a bad thing if I weren't convinced that Once Upon A Time is taking us on a journey that will end in just that. What do we want? A couple that breaks up over little things? A couple that sweeps everything under the rug and never grows together? No. We want a believable couple that faces problems, makes mistakes and, in the end, comes out stronger and better for it.
And that's what we have. All hail Captain Swan. May these two keep setting the standard for well written OTPs.
SNOW AND EMMA
Source: Tumblr
Disney's history with absent mothers is long and well-documented. Most Princesses have a father, but hardly ever a mother, and when they do, that mother is just …not there. Not in any way that matters. And though this isn't exactly the Disney stories we grew up with, it's still nice to see Emma and her mother having a talk that resembles what a regular mother and daughter would discuss.
A lot of attention has been paid to Regina's relationship with Emma and recently, Regina's relationship with Snow, but the original relationship that drew us into this show was Snow and Emma. They've gotten some development over the last six seasons, and yes, they're at a good place now, but that doesn't mean we want less of them. No, it means we want more of them.
We want more of Emma getting to experience what it's like having someone who will always put you first. We want more of Snow giving daughter advice, guiding her through life. We don't want them to be an afterthought. We want them to be front and center. Disney owes us, after all. So we want Once Upon A Time to repay the debt.
THINGS THAT DO NOT MAKE SENSE, A LIST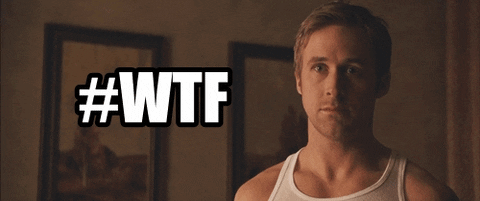 Because common sense is sometimes optional.
How did Jasmine find Aladdin in Agrabah? Who told her off him? And why did she believe that HE, of all people, could help her? Did he win a prize for best thief or something?
How come no one has ever watched the Disney versions of their story? That'd be the first thing I do! Research.
The mystery of Archie, the nanny. Zelena put in a barrier so he couldn't leave, but doesn't he have – you know, a cell phone? Like just about everyone else in the world. (Even in Storybrooke, as we saw last week!)
No one ever suspects Zelena. Even after Regina found out she was colluding with the Evil Queen. Because, yeah, why go for the thing that makes the most sense?
Where was this spa again? Can they leave Storybrooke? Why was spa lady dressed like she'd just attended a Renaissance Fair?
OTHER THINGS TO NOTE
Does the Capital of Agrabah have a name? Or is "Capital" the name?
Jafar is perfectly cast. And, so, for that matter, are Aladdin and Jasmine.
The oldest cliché in the book – female falling as she's chased. Jasmine, we expected better. We really did.
"Aladdin?"   "You know him?"   "No, I just saw the movie" – Ah, Once Upon A Time. You should get meta more often.
Archie, really, a little more spatial awareness wouldn't go amiss. It took you a good 10 seconds to notice the EQ was in your office.
Why was Archie surprised to hear the EQ killed Hyde? She's literally the only villain in town (Or, at least, the only one who'd do it for no reason). Who else did you think it was?
Open Sesame? Really?
The fact that we're here – and by here I mean right back where we started – with Zelena makes me resent the way the writers handled Robin's death even more. What was the point? I just don't get it.
Henry, I really don't think she knows how to work the X-Box.
"Maybe Hyde was wrong." MAYBE. IMAGINE THAT. OR HE LIED. WOW. Bad guys lying. What a concept.
Oh, Snow. The thing about you and Charming not keeping secrets from each other – yeah, not so true anymore.
The EQ's whole spiel about accepting Zelena just the way she is seems like a follow up to the idea that Belle never accepted Rumple just as he was. Which is not to say that Belle was wrong to distance herself – or that the EQ is right. But it's nice to see OUAT following up on this notion.
Also, the EQ really, really doesn't like Belle.
Remember the days when no one would dare to drink a potion concocted by Regina? We've come so far.
Also, I like the "How's Henry?" followed by "How are you?" – it's a nice touch.
Just when someone says "no secrets," the other person's secrets come out. It's Hook's time. Hopefully, though, it'll only be an episode worth of them. I'm getting tired of this same storyline. It's like everyone is keeping secrets these days.
I'm all for family decisions – but at some point OUAT needs to portray Emma and Killian making informed decisions about something that affects one or the other as an entity comprised of just the two of them. Yes, everyone gets an opinion, but they're the ones starting a life together. This is what a mature relationship looks like.
On that same note, when it comes to something that relates to Emma – his girlfriend and partner in life – Killian needs to have more of a voice. I get this is an ensemble cast, but everyone got to react verbally to Emma keeping this secret. EVERYONE. Except Killian, that is. And, though, he said a lot with facial expressions, words are also good.
NEXT, ON ONCE UPON A TIME
Once Upon A Time airs Sundays at 8/7c on ABC.