This season of Arrow has been a whirlwind to say the least. A whirlwind as in a horrific storm that has terrorized our television experience or a terrible alien-induced nightmare that reigns supreme. Kind of like what awaits Oliver Queen in Arrow's 100th episode.
Arrow has always been one of our favorite shows because it never gave into to the cries of comic fanboys. It allowed the story to play out as the characters allow it. It redefined what a superhero show on television could be. You didn't need superpowers or an uber-popular superhero. All you needed was a good story, great characters, talented actors, and a staff that understands the importance of what makes a great television show.
That used to be Arrow. But season 5 has been anything but that show that we've fallen in love with and have followed for the past four seasons. While we love Arrow, we're not going to sit idly by and give praise where praise isn't due. There are significant problems with Arrow this season. We're not going to lie about it. We've been honest — brutally honest — but that's just because this show means so damn much to us. And we're praying to the gods that Arrow finds its way back to us.
Our Fangirlish writers Alyssa, Lizzie, Lyra, Nora, and Sarah are breaking down some hot topics from Arrow season 5 so far, including that ridiculous notion about what defines a "real fan."
What were your overall thoughts on "Vigilante?"
Alyssa: To be honest it was awfully boring. Arrow is not a show that I would ever describe as "boring." But it's certainly become that this season. It's so frustrating because Arrow isn't a show that I ever expected to be "boring." It's always had a good judgement when it comes to balancing action, heart, and entertainment. Until this year. This entire season so far has just felt like a jumbled mess. It's like these characters that we've grown to know and love over the past four years are walking shells of what they used to be. It's an overexertion of effort to even attempt to like some aspects of this show. But even that's becoming too much.
Lizzie: Disappointing and just plain …well, boring. Even in it's worst moments Arrow was never boring for me, as it always had characters that kept me engaged even when the plot/action was lacking. Right now Arrow is boring me, and I don't mean just one part of the show, like last year's flashbacks, but all of it. I'm interested in no one, I don't care about what's going on and there are no stakes, for at this point, I might even cheer for a death, since that would, presumably, wake me up from my slumber.
Lyra: ???????
Nora: Honestly, I was pretty bored as well. I've never actually been bored watching an episode, like Alyssa said. I've always enjoyed every episode even if other people didn't. Usually I can find that silver lining, but lately I haven't been able to. The episodes don't stick with me much after they end. I just find myself frustrated and screaming from the rooftops over the characters I used to love SO much. I've said it before, but I think Arrow has lost sight of itself. We are being bombarded with new characters week after week without focusing on past characters. Once again we get a new character this week in the masked vigilante, Vigilante. I did enjoy his appearance because he mimicks the man Oliver used to be, so I think he worked for showing up in season five. I just didn't appreciate his appearance as much as I could have because we have already met SO SO many characters this season. I feel like they did a disservice by introducing him after all these other characters. I'm interested in no one, I haven't been connecting with any character this season so I'm just sad and mad. To quote Sookie from Gilmore Girls "I'm smad."
Sarah: I wish I could use another word besides boring, but honestly it fits across the board. Every "twist" they try to work in falls flat to me because I haven't connected with any of the characters like I used and barely care about what happens to them. Forget being consistent, I'd be happy if anything made sense at this point for any of them especially Oliver. As soon as it's over I breathe a sigh of relief and don't even worry about waiting let alone anticipating the next episode. I miss the days where I frantically checked for every update and counted down to the next episode because of how much I loved this show.
Describe Arrow season 5 so far in just 5 words.
Alyssa: THIS SHOW IS NOT ARROW.
Lizzie: WHAT THE FUCK IS THIS?
Lyra: EVERYTHING SUCKS WHEN YOU'RE GONE or IT COULD ALWAYS BE WORSE.
Nora: ARROW, IS THAT REALLY YOU?
Sarah: I REJECT YOUR REALITY ARROW
Describe your emotions toward Arrow this season using a GIF.
Alyssa:


Lizzie:


Lyra:


Nora:


Sarah: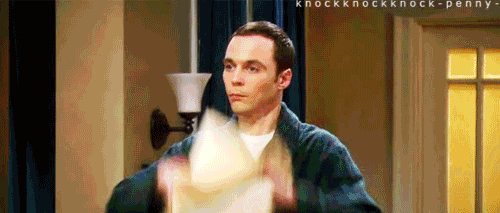 Given the departure from the show that we've grown to love over the past four seasons, what would you like to say to the writers/producers?
Alyssa: I really just want to ask them one question. Do you really believe what you've done with Arrow season 5 has been a good thing? Because it's felt like the Arrow writers and producers have gone out of their way to sell this season as a success, as a season where they've melded together the elements that have made Arrow well Arrow. Only that couldn't be the furthest thing from the truth. Do they really believe that this show resembles the show they've spent the past four years creating? Do they really believe that they're doing a service to the fans? Do they really believe that Arrow hasn't become bad? I have a feeling that they know that they've messed up, but instead of owning up to it and actually working to correct their mistakes they're preaching to the high heavens that this product is what the fans deserve. This isn't what fans deserve. Fans deserve the show that they've spent the past four seasons being loyal to. You can deny it all you want, but this show is not Arrow. Nothing about it feels like Arrow. The ratings, which have declined dramatically, prove that. Do they really believe it's going to last much longer? Or are they already throwing in the towel?
Lizzie: I'm going to quote Alias here, because …well, because. Because the words of a ragey/disappointed sorta breakup kind of apply to my relationship with Arrow. "Don't use rational thought as a defense with me," Arrow. Don't. I know rational. I used it to defend you all these years.  "You and I live and breathe madness." Flashpoint. Mysticism. I bought it all, Arrow. I bought more than I should have, because you were selling it, and because you encased it in the story of these people you'd already gotten me to care about. "What it comes down to is faith" The one I've lost. The one you've lost. "What I was hoping you would say is 'I gave up on us. I lost faith'" Because you did. You thought you had to go a complete 180 to make this show good, when the show was already great. "What you came here for was closure, and there's no a chance that you're getting that from me." I'm not going to pat you in the head and say it's okay that you took one of my favorite shows and ruined it. "I'm not gonna say I understand, I'm not gonna sympathize with you and tell you how hard it must be for you." This was your decision, after all. You decided to move on, not from the romance, not from Felicity and Diggle, but from the story you were trying to tell, the one I'd invested in. Maybe you wanted something different. Maybe you were trying to please someone else. I don't know. I don't care. "You want to know how I am? I am horrible." It hurts. I'm not gonna deny it. It's like the feeling you get when you spend four years with one person only to realize he/she never really did care for you after all. It was just an illusion. "And not because I lost you …but because …if it had been me …I wouldn't have given up on you." And I'm not. This is not what this is. I'm not breaking up with you. You broke up with ME, kicked me in the gut and walked away. Funny how you're now asking what happened to me. What went wrong? What changed my mind? "And now I realize ….what an absolute waste that would have been."
Lyra: Dear Arrow Writers/Producers,
There's a fire starting in my heart
Reaching a fever pitch, it's bringing me out the dark
Finally I can see you crystal clear
Go 'head and sell me out and I'll lay your ship bare
See how I leave with every piece of you
Don't underestimate the things that I will do
There's a fire starting in my heart
Reaching a fever pitch
And it's bringing me out the dark
The scars of your love remind me of us
They keep me thinking that we almost had it all
The scars of your love, they leave me breathless
I can't help feeling
We could have had it all
(You're gonna wish you never had met me)
Rolling in the deep
(Tears are gonna fall, rolling in the deep)
You had my heart inside of your hand
(You're gonna wish you never had met me)
And you played it, to the beat
(Tears are gonna fall, rolling in the deep)
Sincerely, Arrow Fandom & Adele
Nora: The first thing I would say to them is, "Did you really think we would be okay with this?" I feel like the Arrow writers and producers have played right into the hands of the people that didn't approve of Olicity getting together last year. They are asking us to simply forget all the character development and frankly, the plot of season 4 so that they could rebuild their great empire. We are 100 episodes in and I don't recognize Arrow anymore. I feel like I shouldn't have put my time and effort in watching this show for four years because it honestly doesn't matter at this point. Oliver's character development is gone. Felicity is the shell of her former self and even Diggle can't save the show from where it is right now. You've moved away from the Arrow I love and I'm disappointed. I'm disappointed that you played into the idea that romance doesn't work on these shows. You had a bad season last year not because of the romance, but because of the magic you inserted into the show. We loved the characters and you have forgotten them completely. You wanted to go a different route, but this isn't the route we hoped for. When you promised us that we would be going back to season one, we didn't think you were going to pull the Men in Black memory erase on us. Spoiler, it didn't work. We remember EVERYTHING we've watched these past years and the fact that doesn't even matter is ridiculous. Sadly, I still have hope you will somehow turn this around, but it's getting harder and harder to see it turning around. Arrow, I love you, but it's getting really hard to trust you now.
Sarah: Truthfully my first instinct is walk straight up look them in the eye and ask "Have you all completely lost your minds?" However, no matter how angry I am and I've got plenty of it towards their writing decisions this season I know it wouldn't be worth taking it out on this team. Any words I'd come up to say wouldn't touch the amount of disappointment, and just heart break I've experienced seeing this show and characters that I used to dearly love take such a deep nosedive. It's like looking down an endless well that no matter how much I want to spend days yelling, asking them to come back to the land of good writing and real characters it's just a waste of my energy and their time. Because they are neck deep in their stance that *nothing* is wrong with Arrow's fifth season and aren't likely to budge now.
Arrow's fifth season was teased as paying homage to season 1. But season 5 has become more of a redo of season 1. What are your thoughts on that?
Alyssa: Arrow has been obsessed with making season 5 and carbon copy of season 1 hoping that the four years in between would somehow make a precious storyline fresh. Spoiler alert: It hasn't. Prior to the start of the season I was all for this return to grounded and gritty. But what I wasn't for was this recreation — and rebuild — of a show that never needed fixing. Most things were working — key word most. But there were ways to correct those mistakes that didn't involve a dramatic overhaul. I wouldn't have minded if Arrow season 5 had payed homage to season 1. But the problem is that it hasn't payed homage to season 1: it's regurgitating the exact same shit. And no one wants to see that. We want to see something fresh that also reminds us of why we fell in love with this show in the first place. Season 5 is the antithesis of what Arrow has been for the past four seasons. It wanted to be like season 1. But it's actually worse — so much worse — than season 1. It literally has no idea what it is. Arrow season 5 is in the midst of an identity crisis. And please someone wake the hell up and fix it.
Lizzie: I didn't even like Season 1 that much. I mean, beginnings and all that, but Oliver was a self-righteous bastard, Laurel half pined/half hated a man who deserved her hate 100%, Tommy died, Moira wasn't that likable, neither was Thea, Felicity was fun, but she lacked depth, and Diggle was ….well, Diggle, but again, he lacked depth. Season 1 was just …well, the setup. Seasons 2, 3 and 4 were the payoff, in a way. And I'm not saying they were perfect – there was a LOT to criticize there, but at least they were mostly consistent. We knew who the characters were. They grew in a mostly linear way that we could see and understand. They still made stupid decisions that drove the plot, but even those were easier to explain in the context of who they were.
Problem is – when you try to turn season 5 into a redo of season 1, you have to do away with a lot of character development. Too much, you might even say. There's no need for a setup anymore. We already know these people. So, if the writers are trying to pitch a "different" Arrow, they're just four seasons too late for me to buy it.
Lyra: I hated Season One of Arrow. There I said it. Now the world knows my true colors. I couldn't connect with Oliver, his mission, or what he was trying to accomplish in his personal life. It was a hot mess. I stuck around because I could see possibility. They could outgrow the brooding destructive killer with no sense of direction guiding him besides that of his penis and sexual drive. And Arrow did get better. Oliver opened his heart to people in his life and let himself be guided by something different, friendship, family, and a need to better the lives of the people of Star City. When Arrow announced they were going "back to the beginning" I cringed, slowly narrowing my eyes on Arrow. I was hesitant but I gave them a chance. What a fool I was. They've decided to take a step back, per season, to a version of this show that I found sloppy, boring, and driven by the D. I don't want the D driving. I want the heart of friendship, family, and doing better for his city, to be driving this crazy train of superhero drama, action, romance, and comedy. You had something working for you, Arrow. Ignore the D. Follow your heart.
Nora: When it was first stated that season 5 would resemble season 1 I was excited. Season one was a very good structure for Arrow. The flashbacks were great, the action lived up to expectations and the characters were great starting points. But that's just it, the characters were at their starting points. I was fine with season 5 resembling season 1, but that didn't mean I wanted to hit reset on the characters. I wanted the characters I've seen grow and change in the season one style. Instead Arrow hit the reset button. Oliver's character development has been tossed out the window, Felicity is being pushed to the background and Diggle, who is the best character right now, still can't help everything. The obsession to make season 5 like season 1 has really hindered Arrow. Instead of creating new storylines and moving the story forward, they are hitting reset and it isn't working. I still don't understand how they thought we would be okay with a carbon copy of season 1. I would have been with a homage to season 1, but if I wanted to see a complete copy of season 1 I could just rewatch it on Netflix.
Sarah: Season one had its charms but at the end of the day the show vastly improved in it's following seasons. I had literally no desire to have a rewash of Arrow's beginnings that somehow are worse than when it started in 2012. Character writing is challenging no doubt, but trying to erase everything thats happened the last four years to attempt a redo of a show that *didn't need it* only threw everything into chaos and it shows. A homage to season one might have worked if they didn't ignore everything that happened but it's just not what's happened and right now I'm not ever sure I'll be fully engaged in an episode of Arrow again, and that's the sad reality.
We've all made it no secret that we ship Olicity, which has often led to some ignorant people writing us off as not real fans of Arrow. What do you have to say to that?
Alyssa: It's disgusting how those that are fans of romance on television — most specifically women — are belittled, laughed at, and written off as unintelligent. But that's the society we live in. God forbid we give a damn about the man underneath the superhero costume. Spoiler alert: I love Arrow for multiple reasons. Of course one of those reasons in Olicity, but that doesn't mean that I don't appreciate the show as a whole. I'm not nor will I ever be sorry for being a fan of this relationship. As a fan of different forms of media — television, movies, books, etc. — I gravitate towards things that have strong relationships and characters at its core. I couldn't give two shits about action if I don't give a damn about the characters doing those sequences.
Oliver and Felicity's relationship has been the most gratifying aspect of the show for me. It's made this fictitious superhero show feel so very real. It managed to elevate a superhero show into something that is so much more than just that. It showed that a superhero show based on comics doesn't need to adhere to "canon" to be successful. It showed what wonderful things can happen when you let your characters drive the story. Obviously that's something that's completely lacking this season, but that doesn't erase everything that's happened in the previous four seasons. Olicity was one of the best things to happen to Arrow because it defined the show as so much more than a cliched superhero story. Arrow is great for so many reasons that aren't Olicity: the dynamic between Oliver, Diggle & Felicity; the groundedness of a superhero in a super powered world; the family ties that have been gut wrenching; the action sequences that make us feel for these characters we love; the many core characters that have shaped this show from the start; and how Arrow has made it damn clear that not all heroes wear masks.
As for this whole "real fan" crap. What does that even mean? I watch Arrow. I write about Arrow. I discuss Arrow. I've supported Arrow. I tell friends and family to watch Arrow. I've cared so damn much about Arrow. If that's not a "real fan" then I don't know what is. I'll tell you what a "real fan" is not. A "real fan" is not an obsessive comic book fanatic that believes this show owes them something. This show owes you absolutely NOTHING. A "real fan" is someone that supports and cares about this show regardless of their reasoning. We all love things for different reasons. My main reason just happens to be Olicity. That doesn't make me not a "real fan." If you're questioning whether or not I'm a "real fan" because of that then you're the one who's not a "real fan."
Lizzie: THERE IS NO SUCH THING AS A REAL FAN. We can like something any way we want to. For that matter, you can like something any way you want to. People who are very optimistic about the journey Arrow is on are as "real" fans as people who're about ready to throw the towel, like me. There is not a rulebook on how to be a fan. We watch TV, and read books, and even watch sports, to be entertained. To laugh, to cry, to feel things. And we have every right to walk away when we don't like what we're seeing because …it's entertaiment. We also have every right to complain if our chosen form of entertainment was going one way and then seemingly derailed, just as I raged non-stop every second that Josh McDaniels was coach of the Broncos. That didn't mean I loved my Broncos any less – it just meant I could SEE the trainwreck coming and I wasn't going to stay quiet. Give TV fans (and book fans) the same leeway you'd give sports fans – because, trust me, Cubs fans have been complaining for twenty million years and we all rooted for them to finally get something good this year.
Oh, wait …but …that happened because sports are seen as a mainly male endeavor, whilst TV and shipping is clearly something only girls do and girls brains don't work really well because they're full of rainbows and hearts and stuff like that, right? Right?
*rolls eyes*
Lyra: Dear people who think Olicity fans aren't Arrow fans, have you ever loved someone? A family member? A dog? A new snuggie with the works aka that pocket for your remote control? How about a person? A husband? A wife? It's beautiful, isn't it? Love is an all-encompassing feeling that touches all our lives, no matter where you're from, or how old you are. Love reaches far and wide. It even lives in unexpected places. Why did John McClain storm Nakatomi Plaza and take down Hans Gruber and his men? For love of his ex-wife. Why did Batman go after Joker with a ferocity he'd never known? For love of Rachel & his city. Why did Imperator Furiosa betray all she knew to help some women escape? For love of herself and what it meant to be a woman in such a desolate and angry future.
All of these badass films have an element of love in them and they do not lose one bit of their ferocity, tenacity, or thrill. Arrow follows the same route as any of these movies. Oliver fights for the love of his city, family, friends, and for a better world. Love guides Oliver Queen. So why is it that Olicity fans are regarded as less for enjoying a part of this love, the thing he's fighting to maintain and flourish? Why are we regarded as less when we understand that Arrow isn't a show about romance, but of transformation? Love is part of every journey, no matter how big or small. (Test it on any TV show or movie out there.)
Olicity fans aren't meager or weak willed women (or men) looking ONLY for a romantic story to sweep us off our feets. We're looking for dynamic, united fronts, out to conquer life together and stick it to the bad guy. Tell me you wouldn't want that too? I dare you.
Nora: I can't stand the people that call out others and claim they aren't "real fans." Like Lizzie said, there is no such thing as a "real fan." Everyone enjoys a show for certain reasons. Whether that be for the romance, the action, the characters or a combination. The fact that people feel the need to say you aren't a "real fan" of Arrow because of you enjoy the romance is ridiculous. We all enjoy TV because it gives us an escape and allows us to feel something. Specifically for superhero shows, I think we like seeing people take up arms and believe in the greater good. We like to see people that believe in a cause and take charge. Arrow allows that escape and to say someone is a bigger fan because they enjoy the action rather than the romance is absurd. And yes, I am an Olicity fan, but that doesn't mean I am incapable of seeing anything else that makes Arrow great. I love Arrow for the dynamic between Oliver, Felicity and Diggle. I love seeing Thea grow and change. I love the action. The fact that I have to constantly defend myself for being a fan of Arrow because I like Olicity is such an annoyance. Also even just saying you're a fan of Felicity gets you SO much ridicule. Yes, she isn't in the comics, yes Laurel is with Oliver in the comics, but this is the TV show. Emily Bett Rickards came in and created a strong female character who doesn't need to wear a mask to help save the day. I would never think to go after someone because of their favorite character, so when someone does it to me I don't even understand and it just frustrates me. There is no such thing as a "real fan" everyone enjoys Arrow for their own reasons, no one is better than the other.
Sarah:  Anyone who has a standard for being a "real fan" already has lost the meaning of being a part of fandom. If you aren't being rude to other people, and attacking them harshly (or what is better known as not being a complete jerk) there is no right or wrong way of "being a fan." I'm proud to be a fangirl of many things and my love for Olicity was a large part of my love for Arrow but it wasn't the entire scope of it. I loved the journey Oliver and Felicity took individually as characters and their path from friends to couple through the first four seasons. It was my own way of expressing to the Arrow writers how much I loved the story they were telling and if loving an otp takes away my credibility as an Arrow "fan" your fan base is going to disappear overnight let me tell you and not because a majority of the fans are just in it for the "romance." It's because you basically insulted their love for your characters that *you* created for people to connect with, cry with and ride along the journey you've taken them on. So you can have your skewed meaning of being a "real fan" and I'll keep my love of fangirling for *any* reason or character elsewhere Arrow writers. All due respect, you've made it clear I'm not worth your time so I'd rather not give you mine anymore. ~Adieu
In conclusion (give us a gif for the haters):
Alyssa:


Lizzie:


Lyra: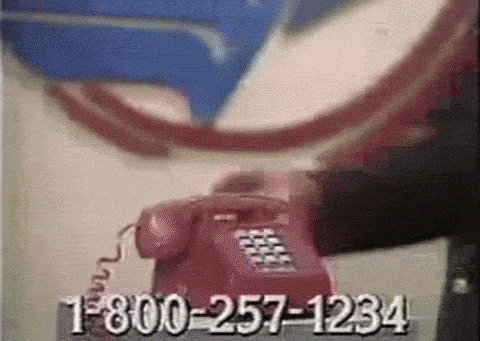 Nora:


Sarah: