In this episode Designated Survivor puts an end, of sorts, to the conspiracy that spawned the show and got us this far, and they do so in a way that reminds us that, in its best moments, this show can truly keep us on the edge of our seats.
But, do they really? Can they? If this show is ever going to turn into West Wing 2.0, and it certainly has potential to do that, that would mean losing Hannah Wells, and as much as I'd sign up for West Wing 2.0, I can't really imagine Designated Survivor without Maggie Q.
So I'm just not going to.
There are always things to worry about when you're the President of the United States, so there's surely something for Maggie Q and MI6 guy to do, just as there's always room to see the First Lady, Tom Kirkman's kids and his family life. A show like Designated Survivor isn't just going to close the door on a part of what has made the show work, even if, inevitably, it had to put an end to the original conspiracy, or risk the whole thing feeling stale.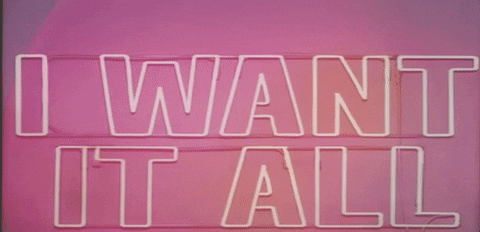 So let's discuss the good, the bad and that dress Emily was wearing in "Sting of the Tail":
The Lloyd storyline is over, and I'm not sure how I feel. In a way, I'm glad, if the show is going to find a new footing it has to shed all baggage, and at this point, the conspiracy that put Kirkman in power is just that – baggage. On the other hand, the way this was resolved was …well, just sort of okay.
Not that the actual action wasn't edge-of-your-seat intense, because it was. I care more about Hannah now, so I was worried about her, and in that respect, at least, I'm glad the show is not shedding its skin completely.
It's when we go into Lloyd's motivations, however, that the show kind of loses me.
Sure, I get that revenge and family and all of that makes him relatable, I do. But I don't think he needed to be, not after what happened in Season 1. He could have been a monster, doing this based on his own wacky ideology and that would have been fine too, that would have been believable.
And, it would have meant a big-network show was willing to go there – to make their white male villain evil for the same reasons we so often stereotype minorities.
No, the resolution to this storyline wasn't all that bad – but was it great? No. And it could have been.
NATIONAL SECURITY OR CHECKS AND BALANCES
If anything, this episode brings back to the forefront a question that, considering our current political climate, is as scary as it is important: Where is the line? We disagree vehemently with those fighting against Kirkman and yes, we believe he is in the right, but that's only true because we trust him, isn't it?
We believe in Kirkman and therefore, we believe he should be free to make the decisions he needs to.
But – here's the tricky question – should everyone? Should Donald Trump? How can we separate between things every President can do and things this fictional President should be able to because we know him to be about as straight a shooter as we've ever seen in politics, real or otherwise.
I don't have an answer. The show doesn't have an answer, either, not a clear one. But that doesn't mean it's not important to bring up these questions. Especially since, you know ….especially since that.
FANCY LAWYERING
Look, I'll be the first to admit I'm biased, but I love me some fancy lawyering, I really do. And I also really enjoy the way the show has managed to fill out the positions around Tom Kirkman with people we care about, people we have an investment on. Also – power to the ladies!
"Sometimes there's a greater good."
"Not for lawyers. For lawyers the client is always the greater good."
We should have known it then, we really should have. Because in that instance, she was in the wrong – you knew it, I knew it, I suspect even she knew it, but she was still doing her job. You might not like that, but you gotta respect it. President Kirkman certainly did.
Because that's the kind of man Tom Kirkman is. The good kind. The one we wish weren't fictional.
Things you were also thinking:
Poor Chuck, he never gets recognition.
Also, I don't want to be the one to tell you this, but she's just not interested, dude. She really isn't.
Aaron, never wear a suit again. I'm begging you.
THOSE ARMS.
Hey, I think Seth is funny. Funnyish.
"You're not the arbitror of funny" is actually the funniest thing Seth said all episode.
He's only funny when he's not trying to be funny.
Seth, CAN YOU PLEASE JUST SHAVE?
Since this show has trained me to think the worst of people I'm now gonna think Alex's mama is evil for at least 5 weeks.
Because that Lloyd "break-in" makes no sense. NO SENSE.
Do we know what happened to the First Lady's Father?
SEE, THIS IS WHAT THIS SHOW DOES TO ME. Has me thinking crazy.
Italia Ricci is my Queen and she should wear that dress to everything, all the time.
HAHAHA REMEMBER WHEN I SAID THIS SEASON WASN'T GONNA HAVE ME ON THE EDGE OF MY SEAT? HAHAHAHAHA.
Aaron figuring out stuff is my aesthetic.
Powerful woman are my aesthetic too.
Maybe that's why the idea of Aaron/Emily appeals to a part of me.
But hey, fancy lawyering got fancy lawyer lady a fancy job, and I like my lawyers.
Are we supposed to believe nosy journalists didn't ask where exactly the First Lady was?
"I had a day where I had to be President?" "Isn't that every day?"
Penny makes everything better.
But where is Leo? Is he out with his boyfriend? He better be out with his boyfriend.
The news that Natascha McElhone might be leaving the show are scary, at best. Are they going to just forget about the kids if she's not around? Are they gonna kill her off? Please say it isn't so.
Hair Tracker:
1/10 Even when they're all dressed up, Aaron still looks like he spends more money on hair gel than food and I don't even want to comment on the Seth situation. Also, Alex, bangs are not your thing. But hey, at least Emily looked gorgeous.
I'm still getting very little from Aaron/Emily, so yeah, my working theory remains that they already banged.
Enjoy the episode? Hated it? Share with us in the comments below!
Designated Survivor airs Wednesdays at 10/9c on ABC.