Photo Credit: Emerson Lee Photo.
In an effort to build a space for queer people like myself, every Tuesday I'll be posting opinion pieces, listicals, reviews, and more focused on the LGBT community (and occasionally about the Latinx community since I am Latinx.) Welcome to Queerly Not Straight! Enjoy and leave a comment below if you have a suggestion for what I should cover next.
---
Pinkslipped is living proof that representation matters and isn't going away. This webseries, premiering September 19th on their website, isn't waiting for Hollywood to come knocking on their door. They are creating the door, pushing it open, and making it possible for Latinx writers that come after them to create, inspire, and bring to life their stories and experiences.
This bold new webseries steers away from stereotypes and convention via the story of three women and the drastic changes that come to them as they claim their opportunities and say no more. No more sitting back and taking being treated as the token person of color at work. No more being paid less for the same job and title. No more waiting for power to be given to them.
They are taking it, side by side, while lifting each other up.
Oh, and did I mention that the three leads (Jacqueline Priego, Ana Ayora, and Samantha Ramirez-Herrera) are also Latinx women? They're not Italians with a tan as Hollywood loves to do every chance that they can. They are actual Latinx women who understand what it means to be paid less as a woman and a person of color in the workplace. They also get that stereotypes are aplenty about who we are, what we enjoy, what immigration means to us, and how necessary it is to change the narrative of Latinx people & women.
We got a chance to speak with writer, creator, and actress Jacqueline Priego about PinkSlipped, how this Latinx baby was born, and what it feels like being part of this community of creators paving the way for the future of the Latinx community!
Before you dive into this interview, don't forget to check out their GoFundMe HERE.
1. What is PinkSlipped about?
PinkSlipped follows the lives of three Latinx best friends (Jacqueline, Elena and Rosie) in their early thirties all on the verge of losing their jobs. At the core of PinkSlipped is a focus on what it's like to be a Latina in the workplace with an emphasis on three key issues: tokenism, equal pay and immigration. All in all, PinkSlipped is a love letter to those Latinx who are struggling with their current work situation. The show is meant to inspire hope while also validating our experiences.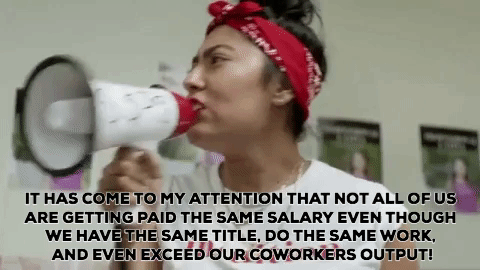 2. Tell us a little bit about the bond between these three women. What keeps them together? What keeps them fighting for more?
In writing PinkSlipped it was important for me to highlight the female bonds between three single Latinx in their early thirties. I'm in my early thirties and I hadn't seen a group of friends like these portrayed in modern television yet. So often Latinx roles depend heavily on the relationships they have with their family.
In PinkSlipped these women are essentially each other's family. They rely on each other, they're building a business together, they eat together, they break up and make up with one another. It's critical that the entertainment industry move past the same tired tropes and stereotypes and show the diversity of what it means and looks like to be Latinx.
3. How was this beautiful Latinx baby born?
PinkSlipped was born from the incredible desire to see multidimensional Latinx heros that are flawed and imperfect but still someone you could root for. I've been working in marketing and communications my entire professional career crafting other peoples visions and their stories. It dawned on me that I could take this storytelling ability I have and use it to tell the stories that haven't been told yet about my culture, mi gente.
4. How is PinkSlipped helping Latinx women be heard?
PinkSlipped is a universal story. It's one that anyone can relate to. Who hasn't been in a less than favorable work situation or laid off or forced to quit? We are going through a technological revolution in which most people of my generation don't spend more than 2-3 years at the same company.
There is a huge shift happening right now. We're all living and breathing these growing pains of a rapidly changing workforce but no one is talking about it from the group that is feeling these pains the most: Latinx in the workplace. Latinx currently have the largest pay gap. We are at the bottom of the pay hierarchy making only .54 cents to a white male's dollar.
On top of this, there is very hateful rhetoric being spewed by our administration about the Latinx community and who we are as a people. PinkSlipped gives a voice to those Latinx in this country and in particular the workforce who have no voice. It's a conversation starter and hopefully inspires them to speak up and demand what they deserve.
5. Shows like Vida and One Day at a Time are changing the landscape for Latinx TV. What does it feel like being part of this wave of change?
Just the other day The Mujerista posted about PinkSlipped on Instagram and both Gloria Calderón Kellett of One Day at a Time and Tanya Saracho of Vida both wrote on the post with words of encouragement.
Did I cry? Maybe. Did I run around my apartment about a million times? Probably.
These are women I look up to. They are the gamechangers. They are the reason why I felt confident enough to write and put PinkSlipped out there. To be a part of this narrative, one of change and hope for Latinx storytelling, is a dream. I take it very seriously and hope that I do my community proud.
6. What do you hope viewers walk away with after watching PinkSlipped?
My hope is that viewers take away a sense of hope after watching the show. For so long, the characters and heros I looked up to in popular media didn't look like me and for sure weren't going through the same types of struggles I was going through. That's a very isolating feeling. Instead, if I can make if just a few people feel like this story validates their experiences then i've succeeded.
7. How can viewers help support PinkSlipped? 
The best way to support PinkSlipped is to follow us on Facebook, Twitter and Instagram and then to tag HBO, Netflix, Hulu, Amazon Prime or whatever is your favorite network and also media outlets like CNN, New York Times, W Magazine, etc.
The only way this show is going to be successful and we'll be able to create more meaningful Latinx content is if we get the attention of these networks and media outlets.
The ultimate goal is to get the show picked up! Then after all that, if you are able to we would be immensely grateful if you could donate to our GoFundMe campaign HERE to help with post production costs.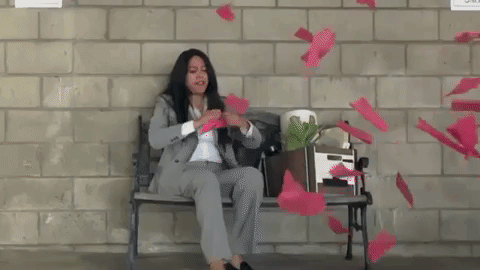 ---
Queerly Not Straight posts every Tuesday with opinion pieces, listicals, reviews, and more focused on the LGBT community (and occasionally about the Latinx community since I am Latinx.)
---
Don't miss out on posts like this! SUBSCRIBE to our monthly newsletter HERE!