Whether veganism is a trend or not, there's no doubt that it has been on the rise with each year that passes. The number of U.S. consumers identifying as vegan grew from 1% to 6% between 2014 and 2017, that's a 600% increase, according to GlobalData.
This growing change in our diets hasn't just been embraced by the general population. Veganism has also seduced many of our celebrities. Many of them have taken up veganism for health reasons, some of them have done it for the environment and others have done it as a stance against animal cruelty.
Here are 5 celebrities you didn't know were vegan!
Forest Whitaker
Forest has been vegan for 10 years now! According to LiveKindly, he has been spotted at LA's trendiest vegan restaurants with his family – and since going veg more than a decade ago, he's spoken out about his diet choice for PETA, even bringing his daughter into some of the media spots.
Jessica Chastain
Chastain's mother is actually a vegan chef, but Jessica didn't make the switch to a vegan diet until 2007, when she transitioned from being vegetarian to a fully plant-based diet. The reason she changed her diet was because she was battling high cholesterol and fatigue. She gave veganism a shot after a friend couldn't finish her food from a two-week vegan delivery program.
"I used it and immediately I just had more energy than I ever had in my life," she told W. Chastain may have converted for physical reasons, but she also embraces the ethical side of veganism. She says:  "I don't want to torture anything. It's about trying to live a life where I'm not contributing to the cruelty in the world."
Ariana Grande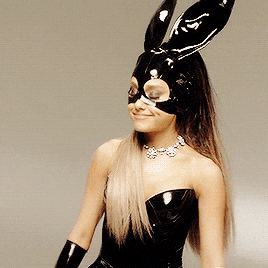 That's right! Your favorite Italian-American pop singer is vegan too. Ariana Grande gave up meat, dairy, and everything animal related back in 2013.
"I love animals more than I love most people, not kidding," she told Mirror.co.uk. "But I am a firm believer in eating a full plant-based, whole-food diet that expands your life length and can make you an all-around happier person. It is tricky dining out, but I just stick to what I know – veggies, fruit and salad – then when I get home I'll have something else."
Woody Harrelson
The Oscar-nominated star has been a vegan for the better part of three decades now. Harrelson gave up all dairy to improve his skin initially, and the results were eye opening.
He told Esquire: " So, I started thinking to myself, jeez, I've always been told that milk does the body good. It's a fundamental thing. So, from there, it was like, what else are they lying about?"
Woody Harrelson is also the co-owner of Sage, the world's first organic vegan beer garden in Culver City, California.
Miley Cyrus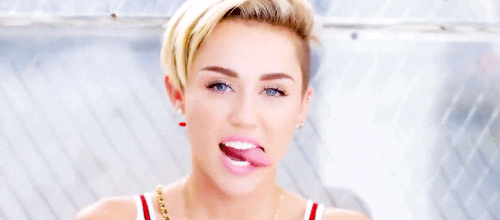 Miley has been vegan for 5 years now. After the death of her beloved dog Floyd, she stopped eating animal products cold turkey. Her decision to forgo animal products as an act of compassion shouldn't necessarily be a surprising one for those who follow the singer and actress.
Cyrus has been committed to helping those in the LGBT community, and she founded the Happy Hippies Foundation in order to bring awareness to the issues those in the community face, as well as to raise funds to aid youth in crisis and in case you hadn't heard by now; Cyrus isn't alone in championing veganism, her new husband Liam Hemsworth is also an advocate for the animals.
Did you know these celebrities were vegan? Who else do you know who is? Share with us in the comments below!
Lifestyle Lift has new posts every Monday.