There are many female celebrities out there who are stylish, but for me, Dakota Johnson is without a doubt my style icon. Dakota always shines on the red carpet, but that's not what I'm focusing on here. In my opinion, Dakota has got the best street style I have ever seen.
Check out some of Dakotas best street-wear looks!
1. Coffee During Spring Look
This look is so much fun, because it's got a springy vibe but you could also wear it in the fall, right before the temperature starts to drop.  I always love a great sweater because you can do a lot of layering.  You could wear a tank top or T-shirt under this, and when the weather gets too warm, take it off.
2. Black is Always in Style Look
I know there is a whole lot of black going on with this look but it's simple and still so chic!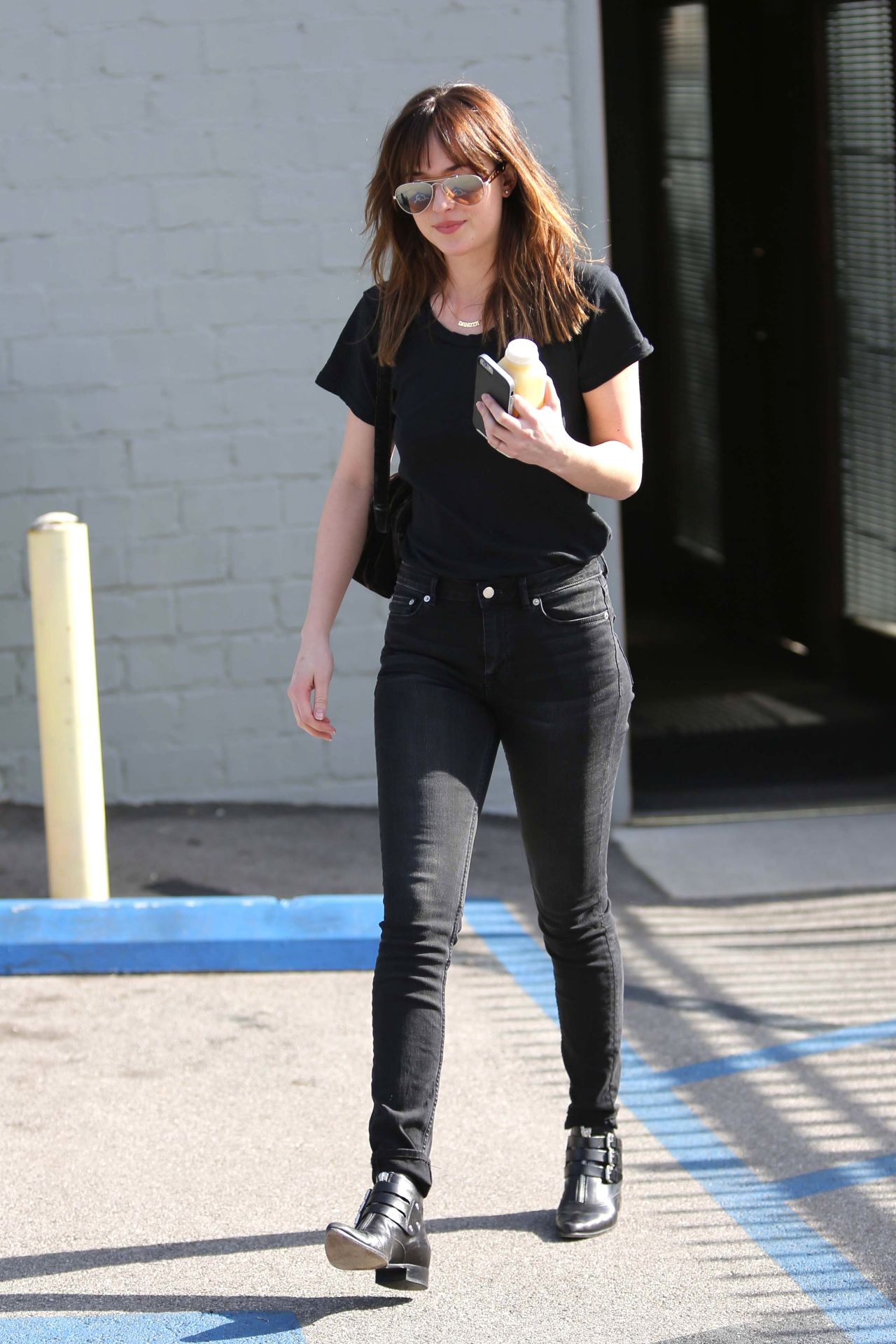 3. NYC Grunge Look w/ Pup
This is definitely a favorite.  The whole look has a very 90's grunge-like vibe going.  You could easily say too much is going on here but the way Dakota is wearing each piece makes it go together so well.
4. Flawless Denim Coat Look
One thing I love about Dakota is her coat style. She pairs coats with almost every single one of her looks and this is no different.  This whole look is so stylish and so easy to re-create.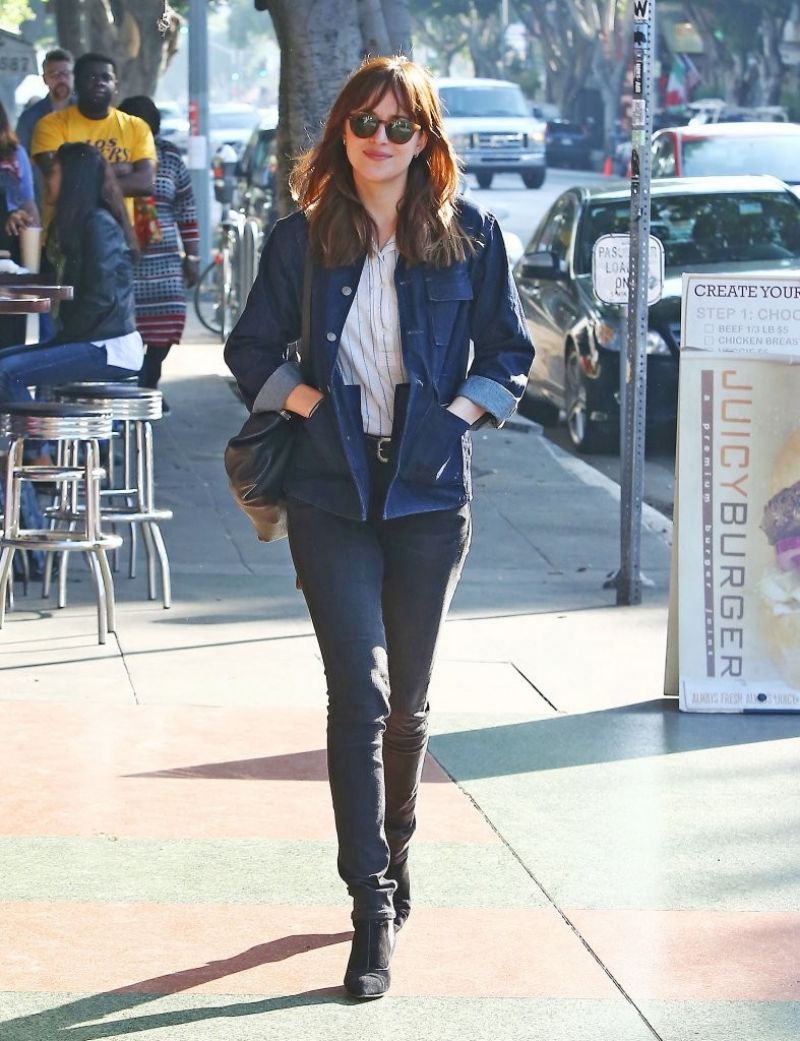 5. Graphic Tee and Camouflage on the Go Look
Nobody can rock a graphic T like Dakota.  It's literally one of her main staples of her street style.  This look is my favorite because, while she's got the graphic T, she managed to make it look so fashionable.
One of the best things about Dakotas style is it is so easy to duplicate. Obviously, I know a vast majority of what she wears would cost most of us an entire paycheck, but I have found some cheap and easy ways to re-create some of my favorites.
You would be surprised how many dupes you can find if you search hard enough. Personally, I have found a lot of items on Forever 21, Amazon, and H&M.
These are just a few of the dupes I have done over the years:
6. Dakota's Pale Pink Jacket Look
This is actually one of my favorite dupes.  It looks pretty similar to Dakota's jacket and I found it on Forever 21.
7. A Black Sweater for Every Day Look
Now this dupe was inspired by Dakota's The last Poets sweater.  I loved it so much so I googled it.  Designed by Bella Freud, the sweater is a whopping $320.00. now who can afford that? I can't.  Naturally, I searched for dupes.  Clearly it is not the same but, Dakotas black sweater looks were definitely the inspiration for this one.
8. Why Have One Red Purse Look
I love Dakotas red Chanel Boy and red Gucci Marmont bag.  These were my inspiration for the red purse pictured here.  I found this bag on Amazon.  Like I said all you have to do is just do some searching and you can easily find a similar look for less.
9. Gucci Jacket with All the Patches Look
One of Dakota's looks inspired me to make something. There is an amazing Gucci denim Jacket she wore back in 2016. I loved it so much but it's a $6,000 jacket and who can afford that? So you know what I did? I made my own version.  To make the jacket, I went to Target and bought a denim jacket.  I then searched all over Amazon and found similar patches which I ironed and sewed on. Check it out below.
Another thing that helps me in finding dupes of Dakotas looks is Instagram. I follow a few accounts that post a lot of her looks. My favorite is @Dakotajohnsonscloset I like this account because they post exact looks as well as where pieces can be found. I generally will go off that and then try to find cheaper versions. Seriously, it's easier than you think.
What are your thoughts on these looks and dupes? Would you try any? Tell us in the comments below!