2019 in film was an interesting one. We had to say goodbye to a few franchises and some favorite characters. We got maybe too many sequels, even if they wound up being better than the previous one. But we also were given some truly original movies told from points of view we normally don't get to see. Here are our favorite movies of 2019!
---
Marvel Continues To Excel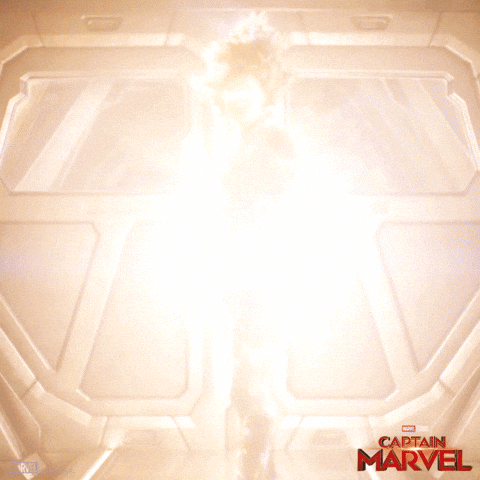 Captain Marvel
After eleven years, we finally got a female-led superhero movie in the Marvel Cinematic Universe. And to be honest, it was well worth the wait. It's not your typical origin story as we meet Carol Danvers (Brie Larson) already in possession of her powers and it goes backward to figure out exactly what happened to her. Set in the 90s, it's got an awesome soundtrack and is filled with wonderful performances, particularly by Samuel L. Jackson as a young Nick Fury, Jude Law as her "mentor", Yondu, and Ben Mendelsohn as Talos, one of the evil Skrulls. The line "I have nothing to prove to you" became a bit of a rallying cry for me and several others this year. Avengers: Endgame
It all led to this. A cultural phenomenon likely never to be seen again, the culmination of twenty-one films was a sight to behold. After the shocking events of Infinity War, we meet our remaining heroes broken and unsure of themselves while the rest of the world reels. What was most impressive to me about this movie is that it let the heroes grieve. Even if you didn't agree with how it ended, the fact that we cared so much about everyone at all is a testament to the actors and writers for giving such well-rounded characters. Everyone truly brought their A-game and the time heist sequence brought me such joy.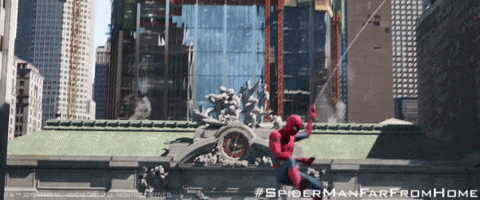 Spider-Man: Far From Home
The perfect coda to Endgame. What has been great about the MCU Spider-Man films is that they let Peter Parker (Tom Holland) be a kid. Or at least they try to (dammit Nick Fury!). A fun European adventure with his friends is exactly what our precious cinnamon roll needed even if he gets roped into saving the world from the Elementals. I can't express how much I adored Mysterio (Jake Gyllenhaal) and how he became one of my favorite MCU villains. And Zendaya's MJ is just the best.
---
The Year in Animated Sequels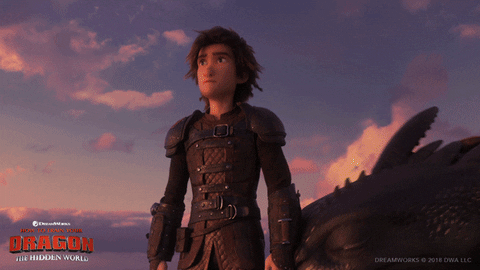 How to Train Your Dragon: The Hidden World
Probably the most underrated animated trilogy of all-time and it's a shame because these movies are so solid. They contain the most beautiful animation. There has been tremendous growth for all the characters. The relationship between Hiccup (voiced by Jay Baruchel) and Toothless is one of the greatest. But really, the animation! The flying scenes alone are worth the watch for the breathtaking cinematography.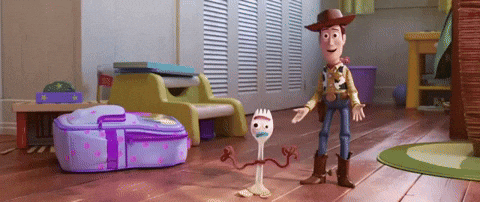 Toy Story 4
While not as successful as Toy Story 3, this one is not devoid of its charms. It's another existential crisis for Woody (voiced by Tom Hanks) after he feels like he's being pushed aside for other toys, like Forky (voiced by Tony Hale), a creation of Bonnie's. Forky is truly the millennial icon we didn't know we needed. The toys all go on an adventure where Woody reunites with Bo Peep (voiced by Annie Potts), who has embraced the freedom of not being tied to a kid. Full of fun new characters, it's another chapter with our favorite toys and what could be better?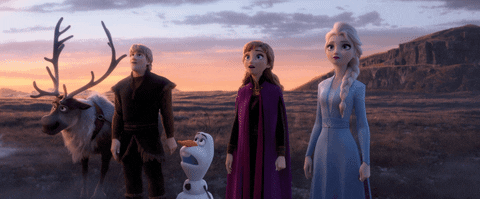 Frozen II
I personally liked the first one better, but I was pleasantly surprised by how much I enjoyed the sequel. Expanding the world beyond Arendelle and attempting to explain why Elsa (voiced by Idina Menzel) has her powers was a welcome storyline. I appreciated how much they allowed both Elsa and Anna (voiced by Kristen Bell) to grow while continuing to show how important the sister relationship is. The songs are vastly superior to the ones in the first, especially since Jonathan Groff got an '80s power ballad!
---
Indie Darlings Directed By Women!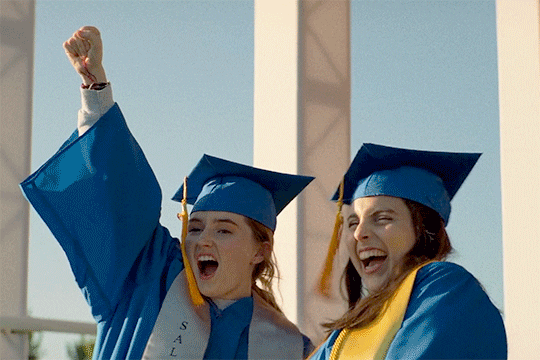 Booksmart
Olivia Wilde's directorial debut focuses on two overachievers who realize before graduation that they never actually had fun in high school! Highly relatable with two outstanding performances from Beanie Feldstein and Kaitlyn Dever, we follow their characters Molly and Amy as they jump from party to party. It's a great story about friendship though I do not miss high school drama at all! And I dare you not to laugh hysterically every time Billie Lourd's Gigi is on screen.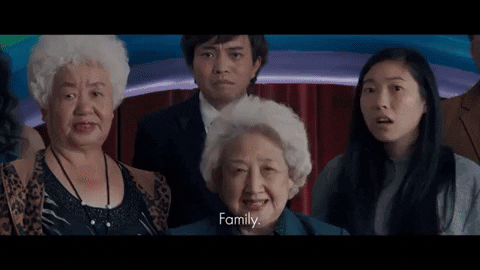 The Farewell
While the premise sounds sad, it actually is an uplifting story about family inspired by writer/director Lulu Wang's own experience. Billi (Awkwafina) learns that her beloved grandmother, Nai Nai (Zhao Shuzhen) has terminal cancer, but her diagnosis is being kept from her. The family gathers for a wedding and Billi tries to spend as much time with Nai Nai as possible. Again, I promise it's not as sad as it sounds. There is quite a bit of humor, but overall it made me miss my grandparents. Awkwafina is incredible in this role and I hope she gets to do more dramas in the future.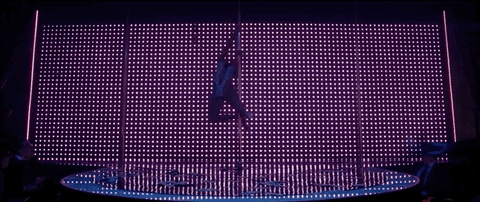 Hustlers
I still can't believe we got this movie. Based on a true story, it's about a group of strippers who take matters into their own hands after the 2008 financial crisis. Getting a movie about female antiheroes is what I've been waiting for and everything about this movie is perfect. I wish Constance Wu was getting more attention for this role, but when Jennifer Lopez gives her best performance to date as Ramona, it's completely understandable. Also, shout out to the soundtrack here as well, a perfect time capsule.
---
The Best of the Rest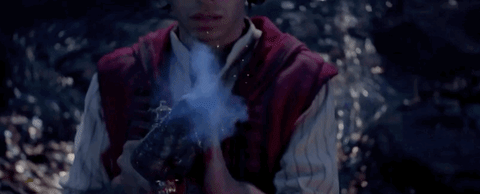 Aladdin
There were three Disney live-action remakes this year and Aladdin was the best one by far. They injected more depth into a story we already know and love. Mena Massoud was adorable as Aladdin, but it was Naomi Scott's Jasmine who truly stole the show. Jasmine was given so much more to do and you couldn't take your eyes off her. Also, Will Smith as the Genie wasn't an imitation of Robin Williams. He took the role and made it his own and I applaud his efforts.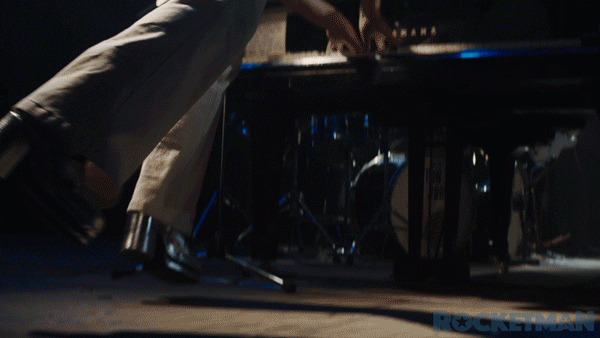 Rocketman
Full disclosure, Elton John is one of my all-time favorite artists. But this was not your typical musical biopic. It was more of a fantasy about Elton John's life. There are some fast and loose narrative decisions, but it never glosses over his sexuality or addictions. The movie is an absolute blast with the musical numbers, which feel fresh. And it's entirely due to Taron Egerton's performance as Elton. He truly gave himself to the role and if he's not nominated for an Oscar, I don't even know what's wrong with the Academy. Two other notable performances come from Jamie Bell as Bernie Taupin, Elton's writing partner, and Richard Madden as Elton's manager/lover, John Reid. Bell is somewhat of the heart of the film due to his long-standing friendship with Elton. As for Madden, I was not prepared for him to sing "Honky Cat". Finally, those costumes! Just stunning.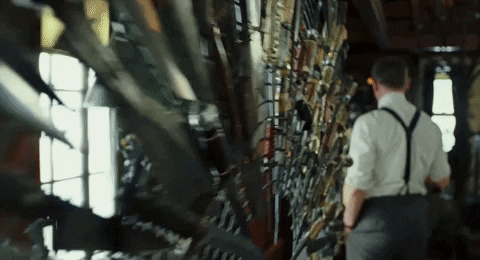 Knives Out
One of my most anticipated films of the year did not disappoint one bit. A murder mystery that's not really a murder mystery, it follows the Thrombey family who has just lost their father in an alleged suicide. One of the greatest ensembles tells the story with so many twists and turns that further cements Rian Johnson as a master of subversion. It's absolutely hilarious, especially with Daniel Craig's ridiculous Southern accent, but I would be remiss not to mention how Ana de Armas steals the show. It's the type of role she should have been given immediately after her performance in Blade Runner 2049. I would like to live in that house, such incredible set design. And as a final note, wrap me in Chris Evans' sweaters, please!
---
Note: this was to be submitted before The Rise of Skywalker's release but I'm sure it will be one of the best as well.