With the future of network television currently in flux amid the coronavirus pandemic, it's not likely we'll get new seasons of our favorite shows until 2021.
Honestly, it couldn't come at a worse time, especially when Chicago PD is gearing up to let one of our favorite ships set sail — Upstead. After all, we ended the season with Hailey still in New York while Jay was waiting, praying, for her return.
MOOD.
And, unfortunately, we never got to see a face-to-face moment with our babies in the early season finale. But we did get a cute moment over the phone, where Hailey admitted that she was missing Jay and he got giddy over knowing that she did. Honestly, these two could not be any cuter. And I could not be anymore in love with them.
How is it possible to have so much chemistry over a freaking phone call? If anyone can, Upstead can.
While there are things more important than television right now, selfishly I'm bummed that Chicago PD's latest season ended a few episodes early because we were robbed of some more Upstead moments with Jay and Hailey.
But, I might be willing to forgive this situation given the treat that showrunner Rick Eid has promised us in season 8 regarding Upstead's relationship.
"There are lots of conversations about taking Upton and Halstead's relationship to the next level. I'm pretty sure we'll see that happen in some form or fashion next season."

Chicago PD showrunner Rick Eid to US Weekly
UPSTEAD.
NEXT.
LEVEL.
NEXT.
SEASON.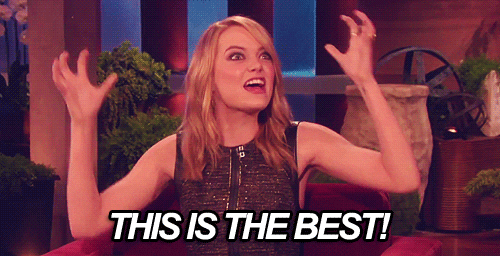 It's no secret that Jay and Hailey have feelings for each other. Everyone can see it. I can see it. You can see it. Everyone in Intelligence can see it. Hell, the criminals they track down can probably see it. Because when your spark has grown into a flame, like it has with Upstead, everyone can see the light.
As is true with any great relationship, Jay and Hailey developed a trusting foundation that defines their partnership. There's trust, there's comfort, there's safety, and there's love. It's been beautiful to watch their relationship unfold over these last few seasons, especially when you reflect on where they began, where they are now, and thinking about what awaits them in the future.
While we sit not-so-patiently waiting for the glory that will be season 8, it's hard not to think about what awaits Upstead. This slowburn has been equal parts satisfying and agonizing — if only because the wait.
That's the thing with slowburns, they're supposed to feel that way. But it's the moments in between — the little moments that speak volumes — that we learn to cherish. And it's those moments that make a ship worth loving.
But great things are worth waiting for. And we'll be waiting for an Upstead romance. Whenever it happens.
Chicago PD (hopefully) returns this September to NBC.