If there's anything that's been good to come out of quarantine, it's that I was introduced to one of my new favorite shows: Sweet Magnolias.
The Netflix show was the perfect answer to my quarantine blues, introducing me to three amazing, strong, independent, outspoken women that had their own unique stories to tell. Through it all — the good, the bad and the downright disheartening — they had each other to lean on through it all.
But Sweet Magnolias was more than just our three leading Sweet Magnolias. There were a wonderfully diverse cast of characters, including the kids in Ty, Annie and Kyle, as well as the charming Erik Whitley that breathed life into this wonderful show.
And because I love this show so much, I decided to do a rewatch — especially now that Netflix has finally renewed Sweet Magnolias for a second season — complete with a review.
So let's revisit the third episode of Sweet Magnolias, "Give Drink to the Thirsty," where Maddie turned up the heat with Cal, Dana Sue struggles with the stress of being the boss and Helen learns the importance of asking for help.
Turning up the heat in the kitchen
Maddie certainly has the benefit of working on a new business with her besties, but even that isn't enough to distract from the trouble that comes with her soon-to-be ex-husband and how his choices are affecting their son's baseball career. Ty continues to struggle on the pitcher's mound, and Maddie and Bill ultimately agree to split games between the two of them so he's not so distracted.
You know what's also distracting? An incredibly attractive man with a six-pack dripping wet in your kitchen. Cal. Freaking. Maddox. I don't know how Maddie lived to tell the tale, because I found it distracting, and it wasn't even happening to me.
Let me reverse for a second. With a busted pipe in the sink, Maddie was forced (hehe) to call Cal to help her repair her sink, given all of the plumbers were at the Corner Spa with Helen working on the leak. Thank the lord for small – but oh so big – favors. Maddie and Cal got even closer working on that sink, and there's no going back. Especially now that Mary Vaughn spotted a shirtless Cal changing out of his soaking wet shirt in Maddie's driveway. And now the whole town knows.
The attraction between the two is evident. But this was the first time we got to hear Cal talking about it with his best friend Trotter, who is a ride or freaking die. Cal full-on admits he's into Maddie. But he doesn't want to push her, as he knows what she's going through. Does that mean that Cal went through a messy divorce? Cal is the perfect gentleman – he acknowledged that he's going to respect Maddie and give her space until she's ready. But it's just as hard for him to look away because he wants to get closer. In other words, stay tuned folks!
There's no shame in asking for help
I get Helen Decatur. I really, truly do. Like Helen, I'm someone that likes to take things into her own hands. I don't ask for help, I'd prefer to do it on my own. But, just like with Helen, that's an unreasonable expectation. Especially when there are so many people around to help you out.
With the Corner Spa is full production, it isn't running as smoothly as the Sweet Magnolias would've liked. And I'm not talking a nest of copperheads. There are leaking faucets, which are going to cause the construction crew to have to redo some parts with a clock ticking furiously in the background. After all, Corner Spa is supposed to open in less than a month. Which, naturally, has Helen freaking.
After some self-reflection and a meeting with Pastor June, Helen realizes that there's no shame in asking for help. No one should have to take the weight of the world and put it on their shoulders. So while things aren't exactly ideal, Helen uses her pull to bring in a big crew to help with the renovations.
Elsewhere, Helen and Erik were flashing their spark for all of us to enjoy. Just one short scene of the two of them – the looks, the conversation, the chemistry – it was evident this show was going to drag this on for awhile. They know they've got us – hook, line and sinker.
This is such a thing as too much stress
Have you ever felt so overwhelmed that you don't seem to have time for yourself? Or so overwhelmed that you take things out on others? I feel like we all have, but Dana Sue is experiencing a terrifying level of stress in this latest episode. After firing Brad, the asshole comes back to have her served – he's suing her for wrongful termination. But it was anything but "wrongful," it was 100 percent earned. Still, it's another problem to add to a never-ending list, which doesn't help Dana Sue's situation.
Something that Dana Sue mentioned a couple of times this episode was that she "used to be fun." She was reflecting back on the days when she didn't have to worry about a million things and knowing she's responsible for all of them. Where she didn't snap at people when something went wrong, including her daughter Annie. Speaking of Annie, it was clear from the pilot that there was a little animosity between the two, the source of which was unknown. But after watching this episode, it was clear that it has something to do with Dana Sue being overworked and what happened with her husband Ronnie. When Dana Sue started going off on Annie – expecting perfection – she clapped back about her dad. About how he made one mistake and Dana Sue kicked him to the curb. My first thought was that he cheated, which would make that the second time this happened to the Sweet Magnolias.
Dana Sue has been disappointed by these men in her life – Ronnie and Brad – for which she's angry about. But more than anything, she appears to be angry at herself for not seeing the betrayal coming. She's tired of men taking advantage of her. Which she's allowed to be angry, 100 percent. But she needs to learn how to manage that anger or it could come to a breaking point.
On the outside looking in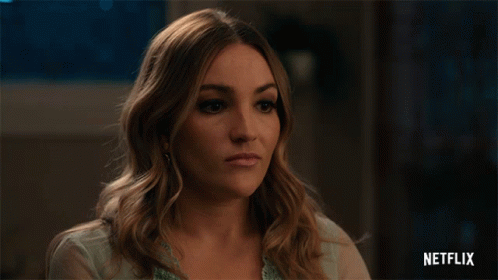 Up to this point, Noreen has been a minor character in this series. All we've known her for is her infidelity with Bill, which has done most of the work in terms of us sizing her up. While we've hated on Bill for his decision to jeopardize his marriage and family just to get some from a younger woman, it ultimately takes two to tango. But it's hard to dislike a character when there's been so much care put into them. Don't get me wrong, I wasn't a huge fan of Noreen at this point, but I realized that it would've been a hell of a lot easier to hate her and simply move on. But I couldn't. Because she cares. Which made me care.
In this episode, we finally got to see how Noreen is doing during this horrible circumstance. While she has her own baby on the way, we've seen how she's trying to step in as a stepmom to Ty, Kyle and Katie. Noreen was in the stands cheering for Ty – which, by the way, is some of the most awkward moments in this series. Watching her cheer and seeing everyone around her cringe, it was so uncomfortable. But it was clear that Ty doesn't need a reminder of his father's infidelity – especially when the woman he cheated with is suddenly cheering in the stands like she's trying to step in for Ty's own mom.
Ty made it perfectly clear, without saying the words, that he doesn't want Noreen there. And when Bill tried explaining it to her, she didn't seem to understand. Which was probably the one time in this episode that I didn't like her. She seemed to dismiss Ty's feelings in this matter – all because she wanted to appear like she was there for him. But being there for him isn't as simple as physically being there. It's doing what's best for him because you care, which Noreen ultimately did when she decided not to attend Ty's games anymore.
Noreen did have some better luck with Kyle, who has opened up to her in a way we haven't seen the others do. That's because Kyle has finally found someone that is willing to listen to him, to have a conversation with him, to be someone to lean on. As the classic middle child, he feels invisible. Whether it's all the chaos happening around him at home or Annie seemingly blind to the fact that Kyle has feelings for her, he needed someone to vent to. And Noreen has become that, and they're developing a bond that's helping keep Kyle afloat. But also reminding Noreen that not all is lost.
All Noreen wants is to be a good mother to her unborn baby. And it's almost like she's getting a trial run with her potential step kids. But that's not going well at all, which is making her doubt things. She wants to do everything in her power to do what's best for the baby – to love it, to care for it, to encourage it, to never abandon it. And that struggle has been evident in how she's tried to handle her relationship with Bill's kids.
Stay tuned for the next installment of my Sweet Magnolias rewatch next Saturday.
Sweet Magnolias is streaming on Netflix and season 2 is coming soon.