Welcome to A-Z Movie Reviews. Every Sunday, for the next several months, I will be posting a review of a film in my home movie collection. How it works is, I will be reviewing movies in alphabetical order until I get to the letter Z (Yes, I do have a film that ends in Z). Now I realize there are many ways to alphabetize a film collection but this is mine so don't judge me. This is simply for fun.
---
Okay, so last week I talked about one of my favorite Robert Pattinson films and this week I'm getting to talk about my favorite Ryan Phillippe movie Cruel Intentions.
What it's about:
Two vicious step-siblings of an elite Manhattan prep school make a wager: to deflower the new headmaster's daughter before the start of term.
Growing up, Ryan was always one of my crushes. From the first time I saw him in I Know What You Did Last Summer, I was smitten. Yes. I said smitten. I still am. One of my cousins knew how much I loved him, so she took me and my sister to see Cruel Intentions for our 15th birthday. I know, I know, Cruel Intentions was an R-rated film so for some of you it's probably strange that I saw it at that age but, I was always very mature for my age. I was never a giggle during kisses and love scenes kind of kid and because of that, I was able to watch it normally.
Alright, enough of my past stories, let's get this review going.
The Story: Cruel Intentions is a modern-day version of Pierre Choderlos de Laclos' novel Dangerous Liaisons. Not only was it directed by Roger Kumble, he also wrote the screenplay as well. For a first-time film, that is big and it's one of the most timeless films of my generation. What Roger did with this film was groundbreaking.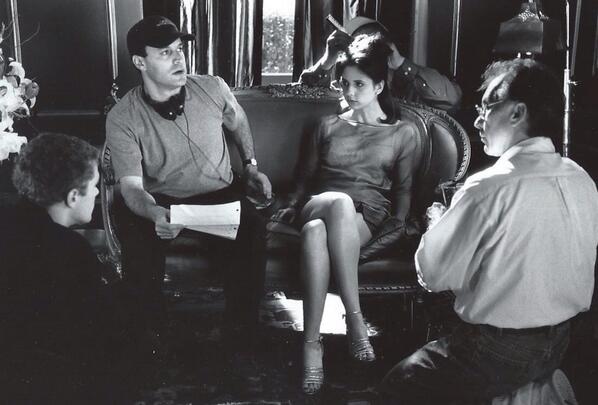 We saw teens in a way that we had not before. They were sophisticated and they spoke differently than the average teenager. Not to mention we had characters like Greg, a gay athlete struggling with his sexuality. It was also the first time we saw two women kiss onscreen. I mean, at least for me it was. I can't really speak for anyone else. Roger wasn't afraid to just dive right in with this story and that's why I love it.
The Cast: The entire cast was amazing, and they all brought so much to their characters. Sarah Michelle Gellar's portrayal of Kathryn was deliciously evil. In playing this character, she showed us she could step out of the world of Buffy Summers. I enjoyed Ryan and the way he played Sebastian but most importantly, I loved watching his transformation. Some people would say it was too quick for him to just suddenly become this different man because of Annette but, for the sake of time in the film, it made sense and he did it well.
Reese Witherspoon is always enjoyable to watch. She does a good job of playing the sweetheart but one who is also strong willed. I loved that she played Annette that way and she was so relatable to me. Selma Blair as Cecile was also relatable to me. Hey, I was 15 when I watched so her naivety was basically my level when it came to guys. This movie is what turned me into a fan of Selma's, and I've been one ever since.
The Costumes: Costumes always add something to a film and Cruel Intentions is no different. I loved what Denise Wingate did with all the looks. She had Sebastian in lots of dark colors and Annette was in light colors all the time. As they got closer and he started to develop feelings for her, his wardrobe changed and got brighter. I also loved the modern-day twist on the aristocratic looks Kathryn wore especially the pantsuit she wears at the beginning of the film.
There were some other more subtle looks I noticed. For instance, Cecille's red hoodie when she goes to see Sebastian so he can help her with her letter to Ronald. There is a "little red riding hood going to see the wolf" sort of vibe. When I watched the behind the scenes and Denise spoke about it and said she didn't think anyone noticed, I thought to myself, I totally did. I hope others did as well.
The Set Design: One of my favorite things about film is always the set design. A good set can make or break a film so it's important that it doesn't take away from what the actors are doing while it plays a role of its own. Production designer Gary Steele did a fabulous job. I loved that he took a modern story and added a period feel to it with all the locations. The interior of the Valmont house is so rich and every room in the house has so much character. I remember wishing for Kathryn's blue wallpaper and Sebastian's bookshelves.
The Soundtrack: I'm a huge music lover and I think that a good soundtrack can also make or break any film. The Cruel Intentions soundtrack is one of my favorites. Every song fits perfectly in every single scene. As soon as the opening credits start and Placebo's 'Every You Every Me' kicks in, I'm immediately drawn to the screen. I still sing along when I watch because it is a must. Another favorite of mine which I'm sure is a favorite of every Cruel Intentions fan would have to be 'Bittersweet Symphony' by The Verve. That song was perfectly placed in the final scene of the film and I can't hear it without thinking about it.
Other Thoughts (Contains SPOILERS)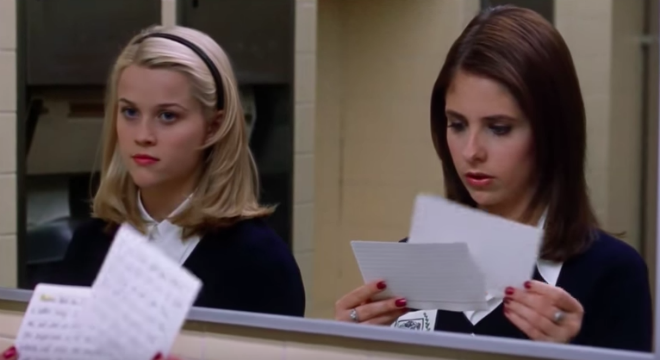 The Banter between Kathryn and Sebastian is so quick and sharp.
Every time Greg (Eric Mabius) says "I swear to you on my mama's life" as he lies to Annette, I say "you just killed your mom with your lie Greg."
Kathryn's monologue is still my favorite and I know it word for word. Can't watch it without saying it with Sarah.
Poor little Cecile was getting tossed around so much.
The fight scene between Sebastian and Annette still gives me chills especially knowing that the slap Reese gave Ryan wasn't planned.
Note to Sebastian: If you're going to show up like you feel nothing about breaking up with someone, maybe wipe the tears from your eyes first.
The first time I watched this film in theatres, I blurted out "He died?" when I saw Sebastian's photo. (I wasn't familiar with the Dangerous Liaisons book so I didn't know that's what happened to him.)
Really thought Sebastian would pop up at the end while Kathryn was being outed but, nope, he was really dead.
I still want to read Sebastian's journal
Cruel Intentions is available to stream on Amazon Prime Video.