Everyone's newest crush Jonathan Bailey has been on our minds forever (okay maybe since Bridgerton). The charming and absolute dreamboat has been in many of our favourite shows. He is also a stage actor, appearing in Company (2018), The Last Five Years alongside Samantha Barks (2016), and is currently staring in Cock at The Ambassadors Theatre until June 4 (Jonny is spectacular in this role).
For those who are unfamiliar with Jonathan Bailey, here are some shows to watch to get your fix of Mr Bailey.
Bridgerton
Ah, Anthony Bridgerton, the bane of our existence. This is the role that gave Bailey a household name as the eldest Bridgerton, bearing lots of responsibility as the Viscount. Jonathan is the perfect Anthony, being able to play with his fears, heartache, joys and falling in love. In Season 1, he goes through the motions of trying to ignore his responsibility as the head of the household and how he feels unlovable and incapable of love.
He will have you swooning over him in Season 2, as he brings out a whole new Anthony with so much growth and substance. Little does he know, he meets his match as he fights between lust and love.
Streaming on Netflix.
Crashing
Crashing, a series created by Pheobe Waller-Bridge, follows a group of twenty-somethings living in a disused hospital. Picture it as a twisted UK version of Friends. Jonathan Bailey plays Sam, an estate agent who is something of a player, and pretty much has a sexual identity crisis that starts to unravel with his growing feelings for Fred. It is witty, modern and sweet with six episodes to binge. Sam is an idiot, but Jonathan makes it impossible not to love him in every role.
Let's all admire how good he looks in the blonde.
Streaming on Netflix.
W1A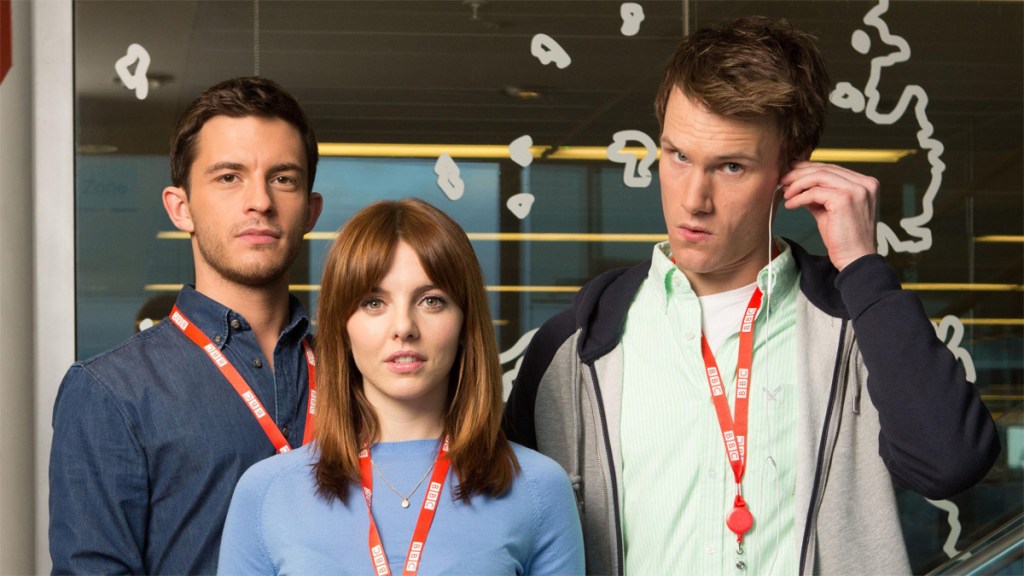 W1A is a mockumentary of the BBC. Jonathan Bailey plays an ambitious climber, Jack, as the personal assistant of Sarah Parish's Head of Output. Jack spends the majority of his time scheming to get ahead and winding up Hugh Skinner's upper-class idiot Will, and romantically pursuing fellow underling Izzy, played by Ophelia Lovibond.
Available to buy on Amazon Prime.
Broadchurch
Bailey plays Olly, a journalist for the fictional town newspaper Broadchurch Echo. He also happens to be Olivia Colman's character's nephew. He appears in the two series and would do anything to further his career.
Available to watch on Amazon Prime.
Leonardo
For those who grew up in 2011, following Jonathan Bailey's stage and television debuts as a child actor, he portrayed the young artist, inventor, and Renaissance man Leonardo de Vinci in this CBBC children's series. Bailey had already made the role his own before Mark Rylance and Aidan Turner joined the fray.
BONUS: Doctor Who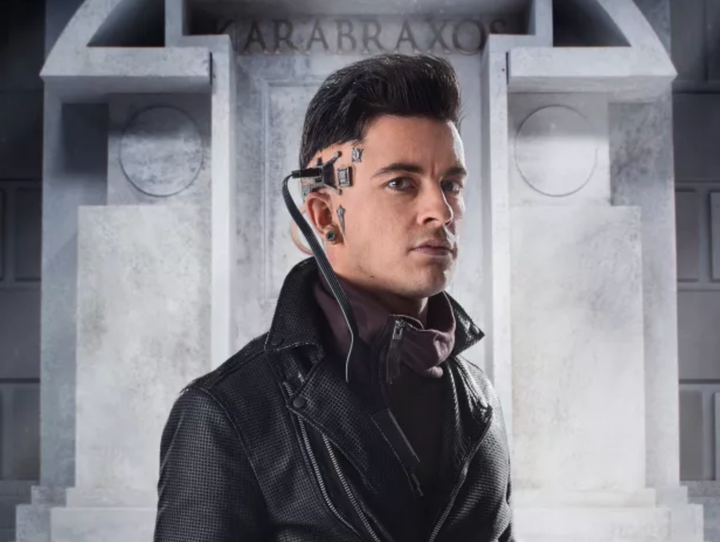 Jonathan Bailey starred as augmented human Psi in the episode "Time Heist," which pitted the Twelfth Doctor and Clara against a psychic bank teller. So, if you are not an avid watcher of Doctor Who, maybe Jonathan can convince you to watch an episode, just for him.
Which of these roles will you be watching Jonathan Bailey in?