Welcome back, blindspotters! The return of our favorite series with "Check your Ed" has made the ties that unite the past, the present and the future cross more than ever. This episode has shown us how Jane has confronted all her demons and fears and conquered them. Let's talk about everything!
Here we go!
It's … complicated for me to do this review. I have mixed feelings. I really like the emotional aspect of what went on with the characters. I'm attracted to its lights and shadows. In this episode we have explored Jane's in a raw, real and masterful way in many aspects. But, at the same time, I don't like the episodes that happen in a dream, in a hallucination or something similar. I don't like them because they always add some element that makes me roll my eyes and because they don't usually advance the plot, being somewhat boring. This episode hasn't been the exception.
So you see my internal debate. There are aspects of this episode that I have loved, but others … not so much. So we are going to analyze everything they have given us in "Check your Ed".
Normally the episodes are divided into certain blocks of stories or plots. On this occasion, there has been a single plot: the duality between Jane and Remi. For Jane to return, she has had to face her worst fears inside her head … and Kurt outside.
He has had to accept that bringing back Jane can mean losing her. He has had to decide if it was worth the risk. That moment in which he has shouted desperately, saying "I can't lose her, I can't live without her, I have put her in that situation" has been heartbreaking. Losing Jane is Kurt's biggest fear (and vice versa). In that scene they have mixed his fear, his pain … and his guilt for having put Jane at risk.
Kurt can't live without Jane. A life without her is so sad and gray that he just can't imagine it. But the truth is that he had already lost Jane, since who was at his side was Remi, not Jane. And she herself gave him the opportunity to get her back, her and the life they had built together. But he had to be there for her, he had to fight alongside her, he had to help her. And Kurt is there. Every step of the way.
Jane must confront her other self: Remi that is destroying her life. The first moments have been a precious reminder of how this wonderful story began. With an unknown person tucked inside a bag in the middle of New York, and a name tattooed on her back. When touching Kurt, Jane has felt … all the love she feels for Kurt, she knows that he is her home, her safe harbor.
Next to him she goes to the laboratory and one by one, her family begins to appear: the people who tie her to her life as Jane. All the appearances have been accompanied by the memory of an important moment in Jane's relationship with each one of them. As a silent witness of how that family bond was forged.
But it is Jane who must continue her journey … alone, only she is not. Her family will always be there whenever she needs them. And Kurt will walk by her side. What we see throughout the episode is a reflection of this.
Jane comes face to face with all her demons. With her past, her present and her future. She has been many people throughout her life. She was Alice, then Remi and, later, Jane. But all these personalities are part of her, of a whole, of faces of the same coin.
Our past experiences make us who we are in the present. Pain, suffering, happiness, it all makes us what we are. Jane confronts all the people who were and continue to be decisive for her life. Thus, she faced the love of her life, Kurt, rediscovering herself with him. She sees herself face to face with her family, as the symbol of the life she has built as Jane. They are essential in Jane's life but she realizes that she was the one who changed, who chose, she isn't Jane for them, but for herself.
She also faces Roman. Roman is that brother who couldn't have a future as bright as her. Jane always wanted to protect him, always wanted to give him another chance. But he never got it. She feels guilty for that, for not being enough and, at the same time, having taken away his decision-making capacity once, only to try to repeat her story. But we are unique and our stories are also unique. For Jane, losing her memory and finding Kurt and her family was salvation. She tried to make work for Roman.
But both are also two sides of the same coin. Raised in the same way but with different destinations. Jane could change and save herself but Roman … he didn't get it. That is not Jane's fault, or even Roman's. This is as real as life itself. Not everything has a happy ending. There are people who don't achieve that end … but they are brave enough to try. This is Roman. That's how it went.
Jane had an open wound with her brother. The person who knew her in all her facets. He knew her as a child, fragile and frightened, he knew her as Remi, full of hatred and he knew her as Jane, when at last she had found her happy ending. Her family … his death and the impossibility of having him in her life were a slab in her soul and in her heart. But not anymore. Roman has been fired forever. His ghost, along with the shadows that accompany it, are finally at peace. And I couldn't help shouting at the screen: "don't go, come back, come back!" But if someone deserves peace it's Roman and since he could not have it in life, I'm glad he has it in death.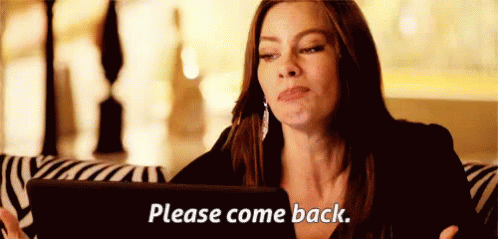 Jane's wound about Roman closes. With every fear she faces, she knows herself more and is closer to awakening as a person, finally, complete.
Another stop on her emotional journey is a child. At first we don't know who she is. Jane flees from her … but always finds her. It's herself. The innocent child who was taken from her parents, her childhood and her life. It is her most previous past. And it's her, who shows her the way. Here Jane is connected with that lost and lonely girl who still lives inside her. She is connecting with who she was … and with who she is. Alice is another open wound. A part of her life that had not been closed, that she had not understood. Now she has done it.
One of the most important emotional confrontations for Jane is the one that has taken place with Shepherd, both in her head and outside her. In her head, Shepherd showed Jane's fear of not being enough, of being nothing other than her creation. To be nothing other than the pain she has caused and inflicted as one of her soldiers. Roman helps her here, she must concentrate on the whole, on the inside, on who she is. Thus, she manages to overcome the psychological torture imposed on her by Shepherd. It's true, she caused a lot of damage but also a lot of good. She found her family, her love, her home … she found her true personality outside the influence of Shepherd.
She shaped it from a very early age so that she would be the perfect soldier, the perfect murderer. So that she didn't have scruples or feelings. So that everything in her life was distrust and hatred. But outside of that harmful influence, her true personality came to light. It was something Jane had never been able to say to Shepherd's face … until now. She has gone looking for Remi, whom she considers her daughter, whom she modeled. But Jane has been found who hasn't hesitated a second to choose Kurt.
That's when Jane tells her all the truths to her face. Shepherd's only "defense" is to say that she loved her and considered Jane her daughter. As Jane says, maybe that was true, because maybe she thought that was the right way to love … or maybe not and all the time she was a means to an end. But whatever it is, it doesn't matter anymore. As Jane mentioned in her head, she was not the beginning of everything, Alice was. Shepherd was never her mother, only someone who destroyed her life, and who never knew what it was like to be a mother.
And finally, her nemesis, herself: Remi. A psychopathic personality locked in on herself thanks to Shepherd. But not her enemy. With it, Jane has faced her own reality. Who she was and who she became. Jane has always felt Remi as an enemy. A part of her that she had to bury. But in reality, she had to face it, accept who she was and assume it. See that they are two sides of the same coin. They were both that child, Alice. Both have the same yearnings, the same desires … the same feelings. One is light, the other is shadow … but they are one.
Shepherd was the one who separated them, who shaped them. Jane is just Remi free from the influence of Shepherd. Remi is just Jane influenced by her. Shepherd is the real enemy. Always has been. And they will only defeat it together. That is just what they do.
Until now, Jane had been divided between what she was and who she became. Between her past and her present. But it isn't like that anymore. She has made peace with herself, with all parts of herself. With her darker part and with her part full of light. She has known herself and has awakened as someone new, a complete person for the first time in four years.
Throughout her entire trip it has been her family and Kurt who have guided and anchored her to her present. Those who have given her the strength to continue. They are a central pivot in her life. The relationship she built with them makes life like Jane, that her life, worthwhile. This is so real … the people who love us and who we love are always our pillar. No matter what happens, they will always be there. By our side, showing us the here and now.
JANE, FINALLY, RETURNED! Once Jane wakes up, she can hardly look them in the face after everything she's done to them like Remi, especially Kurt. But they forgive her and Kurt reassures her. He knows it was not her, he knows her. However, although everything seems very happy, distrust is latent. Not from Kurt, he doesn't doubt a second of it … but of the others. When they don't find Shepherd where Jane says she will be, Patterson raises the possibility that she has cheated them, even though everything screams that Jane has returned.
Once again, we see a distrustful Patterson, influenced by everything she has experienced. But we can't blame her. Well, Jane has a different way of talking, moving and other thoughts than Remi. It's the same body, the same eyes, the same person who has been cheating for months.
I guess this doesn't end here and it will still be hard fir them all to see Jane with the same eyes again. Especially with what comes in relation to Tasha. She hasn't been able to shoot, Reade has left her free to kill him … but she hasn't been able to because she loves him, as he does – by the way, good thing to make it clear in Jane's reverie – Tasha has been caught and now she has entered the FBI building in handcuffs, like another criminal.
While this emotional part has been very well developed and explained, while it was something necessary for the character, I didn't like the way to ride it. When they have shown Roman as a kind of demon, to Remi in a kind of blood red background or to Alice in a terrifying way I have rolled my eyes. It seemed too … supernatural. And this show is real and raw, not fantastic and science fiction.
Nor has I been touched by the¿is way to conclude the plot of the Rem/Jane duality. It's something they have not known how to handle well. As I have mentioned several times, there has been a huge inconsistency in this plot and now Jane has faced Remi as if nothing, and only the comment "I've seen the good of you" doesn't mean it's fixed. I can't forget that lack of consistency in this plot.
We have nine episodes to go this season, we are very at the beginning, it's true. But the first part of the season ended without a substantial breakthrough in history. It's pace was slow … too slow. That's why, although it is understandable that they needed Jane to return, I don't think they have done well to use a full episode for it. I think there should have been more balance between frames.
The whole episode has been dedicated to Jane and her emotional conflict and, as we have mentioned, showing it was necessary, but it has made her lack of action too noticeable and boring at certain times. At the beginning of the episode they have caught Tasha … but they leave it for the next one. And so, we feel that, again, the story doesn't advance and remains too stagnant.
This show has always had a dynamic rhythm. Everything was going inexorably, it was something that was felt in each episode and I think that, not only in this episode, but in this season, they have lost that. They need to find their rhythm again and balance the episodes so that there is a little bit of everything and that what they show advances the frames in a uniform way, and we don't keep the feeling of slowness that this season is leaving us, at least to me.
CONCLUSION
In conclusion, it has been a necessary episode for the main character where her past, her present and her future have been entangled and disentangled masterfully. But it has also been an episode where there has been a lack of more real and less emotional progress in the plot, tension and a more dynamic rhythm. They must put the batteries to bring back the rhythm and balance that we fell in love with this show.
Of course, we have left with much desire to know what will happen to Tasha, since the emotional implications for all the characters promise to give us moments for posterity.
Agree? Disagree? Don't hesitate to share your opinion with us in the comments below! We'll be back next week with the 4×10 "The big reveal". And here's the promo for the next episode.
Blindspot airs Fridays at 8 / 7c on NBC.