I don't think it's an exaggeration to say I'd die for Pikachu.
After watching Detective Pikachu I felt like Rosa Diaz from Brooklyn Nine-Nine when she got to spend a day with her new dog Arlo. She recognized the significance of having a companion, how it can change your life, and the lengths that you're willing to go to protect something so innocent, wonderful, and cuddly. That's what I felt for Pikachu while watching Detective Pikachu and why this review has such a go big or go home kind of title.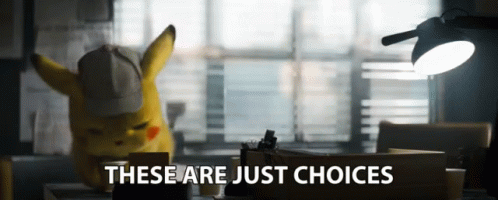 I love Pikachu. I've loved him and any Pokemon that I could get my hands on since I was a kid. Back then, I knew the theme song by heart, had all the cards, and had a little Pikachu that moved his ears, his cheeks lit up, and his mouth moved as he said, "Pika, pika." Basically, I was that kid you were jealous about and who almost had her Pikachu stolen because everyone wanted to get there hands on that adorableness.
Now, we have Detective Pikachu, a fun and honest feeling movie that honors the Pokemon we have grown up with and that doesn't feel cheesy. And it doesn't look cheesy just because it's leaps and bounds better looking that the mess that is Sonic. (Insert shudder here because that live action Sonic is the thing of nightmares.) Detective Pikachu isn't cheesy because it isn't pandering to fans of Pokemon. Instead it feels, looks, and sounds like it was made by people who understand, love, and have grown up with Pokemon.
Detective Pikachu feels like a love letter to the Pokemon, cartoons, and world wide phenomenon that is spearheaded by Pikachu. It's a thank you and welcome to all the fans they've garnered over the past 20 years and the new ones that they are going to acquire after kids watch and fall in love with Detective Pikachu. And that love is what sets this movie aside and from any other remake that's come out recently.

Another thing that sets this movie aside is undoubtedly Ryan Reynolds. When it was first announced that he was taking on the role of Pikachu all people could think about was how Deadpool was going to voice one of the most iconic characters in history. With ease, that's how he did it. Ryan Reynolds made me love Pikachu even more because he threw himself into every ridiculous, out there, or heartfelt moment in Detective Pikachu like if he was going after an Oscar.
Detective Pikachu also made us take pause and take stock of what we have in our lives. Tim Goodman, played by Justice Smith, was alone and felt out of sorts in this Pokemon world. A key reason was due in part to the loss of his mother and the disappearance of his already absent father. He found belonging and perspective on what he had when he jumped on this journey with Detective Pikachu. And it changed him completely, setting him on a road of acceptance and love.
So, get your Pokemon loving self to the theater to see Detective Pikachu. You will laugh, get all the feels, and have copious flashbacks of your youth before wondering what a Detective Pikachu and Deadpool crossover would love like. Awesome, that's how!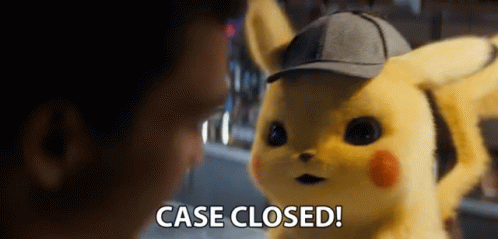 Detective Pikachu is now in theaters.
What did you think of Detective Pikachu? Did you love it as much as we did? Let us know in the comments below!