Emmy Nominations are right around the corner, and every year, the collective internet goes into an uproar about who should have been nominated, and somehow got snubbed. And no, we're not gonna get into how Emmy voters love some shows and ignore others, but we are going to take this opportunity to talk about who we think deserves it.
Put it on the record, so to speak. That way, if it doesn't go our way, we can complain later.
So, without further ado, here are our dream nominees in the biggest categories:
BEST COMEDY SERIES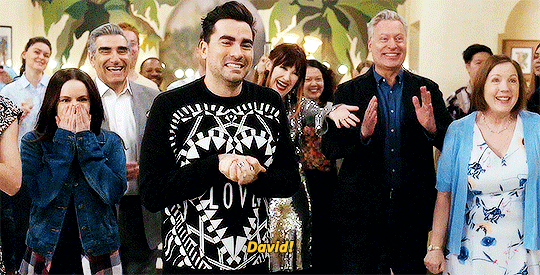 Ashley: Brooklyn Nine-Nine! This is one show that both my husband and I could watch on repeat together. It never fails to make us laugh until our sides hurt. I think this strikes a happy medium between the over-the-top caricatures of The Office and the relatable characters of Parks & Recreation. This one is perhaps a little undersung and I'm so glad it got picked up again. 
Gillian: I'm torn between Crazy Ex-Girlfriend and You're the Worst. Neither of them have gotten the love they deserve from awards and both had excellent final seasons. I'll pick You're the Worst because it has been such an incredible ride and they finished on such a high note.
Lyra: One Day at a Time because of its open, honest, and honest look at Latinx people in the US. It's a show filled with hope and exactly the thing we need to see return to our screens. So come at us, Emmys! Let's show Netflix that they made a mistake not renewing it! UPDATE: THEY'VE BEEN PICKED UP BY POP TV!
McKenzie: The Good Place because it's fantastic. I love their sense of humor and the writing is top-notch. 
Grace: Schitt's Creek for sure. It's consistently underrated and remains one of the funniest things on television. The dynamic between the various members of the Rose family is genuinely heartwarming, and it's one of the rare sitcoms I've watched that manages to be hilarious without being overly cutting or mean.
Grace V.: To be honest, I don't watch a lot of comedy. But of the few I watch, I find The Marvelous Mrs. Maisel to be fantastic. Not only is the acting amazing in and of itself, but the comedy as well always keeps me laughing. 
BEST COMEDY ACTOR
Lizzie: William Jackson Harper, The Good Place. Chidi has certainly grown on me, and though Manny Jacinto and Ted Danson get a lot more accolades, he deserves a nod for turning Chidi from a stereotype, to someone we can actually relate to.
Ashley: Andre Braugher, Brooklyn Nine-Nine for sure. Deadpan delivery is a challenge and his ability to pull it off with such finesse is both impressive and sidesplitting. 
Gillian: Andre Braugher, Brooklyn Nine-Nine. On a show with so many memorable characters, Captain Holt still shines above the rest. His deadpan delivery of all the lines never fails to crack me up and Braugher is perfect.
Lyra: I'm with Gillian on this. Brooklyn Nine-Nine and Andre Braugher deserve the recognition, especially because Holt is an unforgettable icon! Also, those one-liners are magic and maybe it'll make Fox hella jealous that they let the show go if they win an Emmy. And yes, I'm still bitter at the B99 cancellation on Fox!
McKenzie: I agree with Lizzie. William Jackson Harper from The Good Place is perfect.
BEST COMEDY ACTRESS
Lizzie: Justina Machado, One Day At A Time. That this woman hasn't gotten a nomination, with everything that Penelope Alvarez was and meant, is criminal. In fact, the same applies for Rita Moreno and Isabella Gomez, while we're at it. 
Ashley: Stephanie Beatriz, Brooklyn Nine-Nine. Okay, I admit that I've got a B99 bias, but there are so many great actors/actresses in that series! I chose Stephanie because her deadpan tough girl vibe, sprinkled with occasional scenes of softnesses leave me cracking up. I'll also admit that those aspects of her character remind me of myself.
Gillian: Aya Cash, You're the Worst. The show would be nothing without the character of Gretchen and Cash is absolutely phenomenal. I need her to fully break out. 
Lyra: Jameela Jamil from The Good Place. Her comedic timing is so on point and her honesty about her body, our society, and the constraints put upon us by the patriarchy, makes me like her even more!
McKenzie: I agree with Lyra about Jameela Jamil. She isn't afraid to voice her honest opinion and she's funny. What an excellent combination!
Grace: Catherine O'Hara, Schitt's Creek. Everything about Moira Rose —  from her wigs to her inexplicable way of pronouncing things —  is hilarious, and O'Hara remains unafraid to look batshit crazy in service of some great comedy. She's one of the greats and she deserves a win in this category for sure!
Grace V.: I must agree with Grace — Catherine O'Hara in Schitt's Creek is ingenious. It's a crime she hasn't been nominated for her role before. 
BEST COMEDY WRITING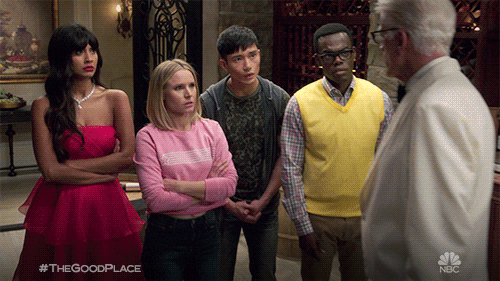 Lizzie: One Day At A Time. I'm never gonna be over Netflix cancelling the best comedy out there. Season Three's Schneider storyline, dealing with addiction? That's Emmy-worthy, don't tell me it isn't. 
Ashley: Brooklyn Nine-Nine! Nothing endears a comedy to me more than quick delivery of witty dialogue from a strong ensemble cast. This is truly a group effort and they deserve it. 
Gillian: The Good Place. How do they do it?! A show like this could have gotten old fast but they have managed to elevate every season to something new and hilarious without ever losing its heart and soul. All of the characters could have been stereotypes yet they are given such life by the writers (and actors). It's mind-blowing and I'm sad we only have one more season.
McKenzie: The Good Place. They never fail to make me laugh and they are creative and real with their characters. 
Lyra: I'm gonna agree with Gillian and McKenzie. The writing for The Good Place is so on point and has surprised me at every turn. As a seasoned TV viewer this is almost an impossible feat.
Grace V.: The Marvelous Mrs. Maisel is brilliantly written and guarantees laughter throughout the entire episode. The writing for Midge's stand-up sets alone should be nominated. 
BEST DRAMA SERIES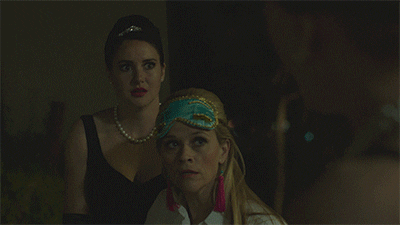 Lizzie: Big Little Lies. Almost every show I could put here has disappointed me one way or another, so I'm going for the safe bet. 
Ashley: Game of Thrones. I know this one burned me in the final season, but I have to give it up to everyone that worked on that show (NOT YOU, DAVID BENIOFF AND D. B. WEISS). Incredible cast, production values that changed the face of television forever, and the unsung hero of the series, Bryan Cogman, the man who should have written every episode of the final season. 
Gillian: Sorry For Your Loss. This show will largely be ignored because it's on Facebook Watch and it deserves everything. It's a beautiful tale of how a woman deals with the recent death of her husband. They tackle all sorts of issues, such as depression and addiction, and it never felt preachy. All the actors including Elizabeth Olsen, Janet McTeer, and Kelly Marie Tran are fantastic. I need more people to watch this show!
Lyra: Trinkets over on Netflix. Never have I ever seen friendships portrayed in such an honest and relatable way. I fell in love with these young women, warts and all, and can't wait for it to get the recognition it deserves in the form of season 2!
McKenzie: Lucifer. If you haven't seen it go watch it now. Season 4 was a masterpiece and they always leave me wanting more. 
Jasmine: Going with Euphoria on this one. The acting is incredible. The show deals with some pretty intense and raw issues.  Everything is presented in a way that shows us, hey our teens are struggling out there in the world and they need our help. 
Grace V.: Big Little Lies easily. At first I was hesitant about them continuing to make another season when it was only supposed to be a limited series, but any reservations I had been brushed away because this new season is near perfect television. 
BEST DRAMA ACTOR
Lizzie: Richard Madden, Bodyguard. Though I wouldn't really want the writing to get nominated, I will say Madden made me feel every second of what his character was feeling, enough that I felt as utterly exhausted as him by the end of it all. 
Ashley: Nikolaj Coster-Waldau, Game of Thrones. Nikolaj took a character that I utterly despised in both the books and the show and made me fall in love with him. His body language, his facial expressions, and his scenes with Gwendoline Christie have forever endeared him as probably my favorite actor of all time. He took a lot of crap in his final episodes of the series, but his facial expressions made me know how he really felt about the lot he was dealt. I commend him for that. I certainly would not have handled it as professionally as him. I cannot think of anyone else who could have played Jaime Lannister so perfectly, and truthfully, I don't think any other person like that exists. 
Gillian: J.K. Simmons, Counterpart. The second (and final) season was a bit messy but Simmons playing two very different characters was outstanding. It's a shame that the show didn't get a following because he was truly providing a masterclass in acting.
Lyra: Timothy Hutton from The Haunting of Hill House. This actor took on the enormous burden of playing a father protecting his children and their image of their mother no matter what came at him. It wasn't an easy journey for High Crain but Timothy Hutton nailed it, episode after episode.
McKenzie: Tom Ellis from Lucifer. He is so good at what he does. He never fails to convince me of his emotions or what his character is going through that scene. 
Grace V.: This is way out of left field, but I'm going with Jon Bernthal from The Punisher. He is an incredible actor and deserves, honestly, all the awards. 
BEST DRAMA ACTRESS
Lizzie: Zendaya, Euphoria. Don't tell me girl can't act after this. 
Ashley: Gwendoline Christie, Game of Thrones. Yes, I am biased. Yes, Gwen is my hero. Yes, Gwen brought to life my favorite character in all of fiction with such a degree of perfection that I can't think of anyone else who could've done it better. Yes, she is my favorite actress in the universe and all other parallel universes and realities, but hear me out! Gwen is the most under-utilized actress in Hollywood. Every single director she works with RAVES about her, no matter how big or small the part. She took a character that got relegated to the sidelines as a stoic bodyguard (and shouldn't have been at all) and gave her nuance and depth that transcended the dialogue she was given. Her facial expressions, body language, and delivery have more than earned her a day in the sun. I was happy to hear her name was submitted for best supporting actress for the actual Emmys, but she's always the lead in my book. 
Gillian: Elizabeth Olsen, Sorry For Your Loss. The show begins and ends with Olsen's character, Leigh. She is at the forefront of grief and this is truly Olsen's finest work. She can be hard to love at times but you never lose what she's dealing with and how she's choosing to move on.
Lyra: Christina Applegate in Dead to Me. Her characters had balls of steel and wasn't afraid to set her own limits and stick to them. Keeping that in mind she was also kind and loving, a beauty that Applegate was able to bring to life as we fell for Jen and Judy.
McKenzie: I'm so torn between Zendaya for Euphoria and Emilia Clarke for Game of Thrones. Zendaya just blows me away scene after scene on Euphoria. She has so much talent and I'm wondering why it's taken everyone this long to actually see it. Emilia, despite the crap writing of the final season for Game of Thrones, never failed to portray her emotions. She literally could convey more with her face than the actual lines. She is phenomenal and I love her. 
Jasmine: I'm with Lizzie on this one. Zendaya in Euphoria, hands down! 
Grace V.: Can I say Caitriona Balfe from Outlander simply because I'm bitter she has yet to be nominated before? This is my dream Emmy nominations after all, so I'm going to go with her. 
BEST DRAMA WRITING
Lizzie: Lucifer. Yeah, I can see your face right now, but why not? Season 4 was masterful. 
Ashley: Bryan Cogman, Game of Thrones. Bryan saved the day with "A Knight of the Seven Kingdoms," and is undersung. D&D's monstrous egos wouldn't allow them to submit Bryan's episode for Emmy consideration, regardless of the fact that it was the best episode of the season, if not the entire series. His dedication to the lore and characters have made certain that I'll follow the rest of his career. 
Lyra: Tanya Saracho from Starz Vida. I see myself and my experiences as a Latina in Saracho's writing. From the queer representation to the family dynamics, our girl Saracho is killing it!
McKenzie: Euphoria. The series may have just begun but the writing on the first two episodes is excellent. 
Jasmine: Euphoria for sure. The writers have done a pretty amazing job so far focusing on  addiction. 
BEST LIMITED SERIES
Lizzie: When They See Us. I'm not sure I'll ever get over the multitude of emotions this limited series caused in me. I'm also not sure I should. 
Ashley: I am a TV show monogamist (as evidenced by all my choices thus far), but when George R. R. Martin says that Chernobyl deserves a boatload of Emmys, I'll take him at his word. This one's on my list (once I catch up on all the other things that got pushed to the side while Game of Thrones was on). 
Gillian: Fosse/Verdon. Impeccably cast and provided a story I was completely unaware of. As a Broadway fan, I am angry with myself for not knowing who Gwen Verdon was and how instrumental she was to Bob Fosse's work. Every episode had a spectacular musical number but the real draw was Michelle Williams' performance.
Lyra: I haven't watched When They See Us and I already know it deserves to win!
McKenzie:  Chernobyl. It left me speechless every episode. 
Grace: It has to be Chernobyl. It was the best thing on television this year. The craft on display was remarkable.
Jasmine: When They See Us. It was by far the most gut-wrenching series I've ever watched. From beginning to end, I was drawn in. It's a story that will stay with me forever. 
Grace V.: Sharp Objects kept me captivated every Sunday night last summer and is one of the best dramas I have ever seen.
BEST ACTOR/ACTRESS IN A LIMITED SERIES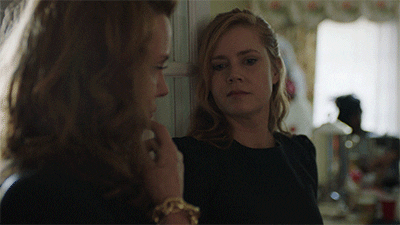 Lizzie: Jharrel Jerome, When They See Us. He doesn't just deserve to be nominated, he should win all the awards by default, that's how powerful and compelling his performance is. 
Gillian: Going along with the above, Michelle Williams is incredible. But, in my dreams, she ties with Amy Adams for Sharp Objects. Adams was so raw as Camille Preaker, a reporter sent back to her hometown to investigate the murder of two teenage girls. I've always been a fan of Adams (and she is long overdue for an Oscar) but this performance was awe-inspiring.
Lyra: David Tennant in Good Omens. Why? Because he looks fabulous AF and deserves all the love for his acting and that hair.
McKenzie: Jared Harris from Chernobyl. Being part of a limited series about a deadly disaster that killed hundreds of thousands couldn't have been easy. On top of that he was a huge part of the plot. He did it with grace and was convincing. I often felt that it was unfolding before our eyes and not on television. 
Grace: I agree with McKenzie again! Jared Harris or Emily Watson should win for Chernobyl. The whole ensemble for that show is stellar, but it really revolves around those two.
Jasmine: I'm with Lizzie again on this one. It should definitely go to Jharrel Jerome. Everyone was phenomenal in When They See Us but, Jharrel nailed it playing both the young and adult Korey Wise.  I felt so much pain watching him in episode four. I was extremely choked up and I bawled my eyes out watching him. He truly deserves everything he can receive. If he doesn't get nominated, I will be so upset. 
Grace V.: Got to give this one to my girl Amy Adam in Sharp Objects. While she is always amazing, her portrayal of Camille is hands down the best performance of the year. 
Emmy Nominations will be announced July 16th.
Agree? Disagree? Share with us in the comments below!