The word I am dedicating to this episode is shook.  The title of the episode is called "Shook One Pt. II," and it certainly shook a lot of things loose this week. Let's jump in, shall we?
Jules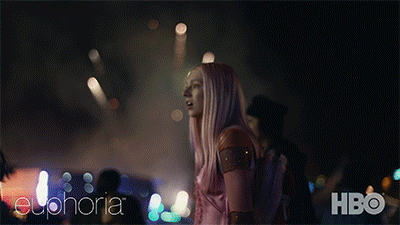 Let's just go ahead and jump right in with Jules. We covered a lot of ground in this week's episode. Starting off, her mom just sucks. Period. I mean she left her daughter at a mental health facility without even a warning. The look on Jules face just broke my heart. If I was Jules, I would have felt unwanted.
I know that she obviously needed help and she got it. There was nothing wrong with that. I commend her parents for actually getting their child the help she needed. What I didn't like was how her mom brought it about. You don't just abandon you child there without an explanation other than we are just going on a tour. That is certainly not the way that I would have done it.
It was also revealed that Jules transitioned when she was thirteen. I feel like an idiot because I didn't see it coming. As I look back at the last three episodes I'm left wondering why.  All the ground work was all laid out. They weren't hiding anything and were clear, as I think back on it. Simple answer is I wasn't observant enough.
However, this makes me so happy. While I was expecting Jules to be gay, I'm glad that they went a different route and showed that she had transitioned. In my opinion, the Transgender community certainly doesn't get enough of the spotlight; they are often marginalized and misunderstood. Which is such a shame, as they are such an important part of the LGBTQ community.
I hope Euphoria gives the Transgender community the correct platform that they deserve and does it justice. They certainly did right by casting Hunter Schafer as Jules. She is Transgender herself and I can't imagine that she wouldn't want to bring her own experiences to her role on the show. Hunter is doing a fantastic job so far in my opinion.
Carnival = Disaster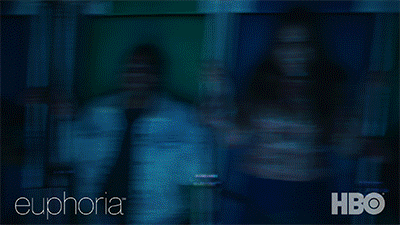 This carnival that took place for mostly the whole episode was in short, a shit show. Did you ever have one of those nights where it just seemed like your whole life was falling apart? Perhaps everything that day just seemed to be against you? That happened to just about each one of characters tonight. In short, don't go to any carnivals in the next couple of weeks.
The only saving grace I got this episode was getting another moment between Rules again.  That will always be a shining moment as I just love Rue and Jules together. They just get each other and they deserve every happiness.
Share what you love about Euphoria with us. Who is your favorite character? Couple? What shook you this episode the most? Comment down below.
Euphoria airs Sundays on HBO at 9 P.M.