Well friends, the season finale of Euphoria has aired.  To be honest it wasn't as great of an episode as it usually is. It was an underwhelming episode overall for me. It felt like a middle of the season episode, not one that is usually the season finale.
A season finale is supposed to leave you excited for next season and this episode of Euphoria fell flat. With that in mind, let's jump in to this week's episode.
Prom
This whole prom storyline is depressing. I don't think one of the characters even looked like they had a glimmer of a good time. The only one who really got a positive outcome was Kat, which was a huge moment of growth for her as well. I'm happy she went after what she wanted and someone that deserves her.  Also, news flash kids, why are you talking about peaking? You are in high school, not 75.  No one will really even care about how popular you are or what you did, it doesn't matter in the real world.
Killer?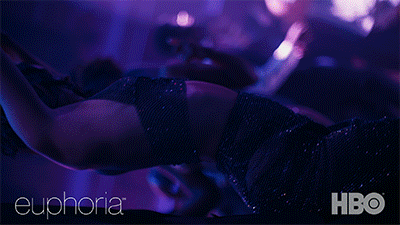 Nate is turning into a rage machine. I'm calling it now and saying he will kill someone next season.  He doesn't know how to handle himself. Also, let's not leave Maddy out of this equation.  They have the most toxic and abusive relationship, that is not going to end well.  This is where I leave my weekly sentence of saying I still hate Nate's guts. I don't anticipate that changing at all.
Rules
Jules and Rue this season have been through a lot, and I was pulling for them.  However, I feel like Jules is a little immature. She doesn't think through her decisions and how they will impact other people.  She is in love with Rue and another girl, but still pursues Rue.  They both deserve so much more than that.
Rue makes one comment about leaving because she is over everyone in their school and town, which is also immature and Jules is all about it. Jules even goes through with it, but she shouldn't be putting that pressure on Rue like she did, because Rue was clearly worried about her family. She just couldn't leave them wondering and be selfish. I am proud of Rue's growth this season, she has come a long way. She has matured, even if she did slip at the end of the episode.
Side note, Zendaya was amazing as usual. She deserves some awards for this role, without a doubt.
While this season finale wasn't that great of an episode I am looking forward to season 2. I hope they bring all the great writing, acting, and visuals that they did this season.  What did you guys think of the season finale? Leave a comment below!
Euphoria is available to stream on HBO Now.