From David and Patrick on Schitt's Creek to Nico and Karolina on Runaways, 2019 had plenty to offer when it comes to LGBTQ+ ships. Some where game changing like Jules and Rue from Euphoria and some are just a wild ride; we're looking at you Cheryl and Toni on Riverdale. Let's break down our favorite LGBTQ+ ships of 2019!
*Not all blurbs were written by me. It was a shared post helped by Shelby, Kenzie, Grace and some other really helpful friends over on Twitter.
David and Patrick, Schitts Creek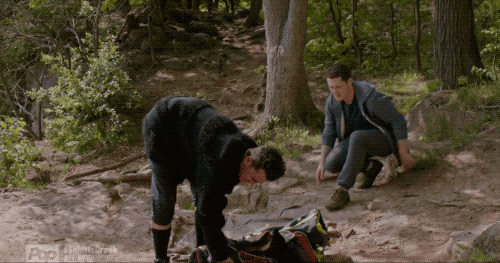 Can we just take a moment to appreciate the growth of both of these characters this past season? They're not perfect, far from it, but what they are is partners. And with this proposal by Patrick, it's set to be something more, especially for David. He's never loved someone like Patrick or just allowed himself to be vulnerable with someone in this capacity. This is what endgame looks like, people! Remember it. And if you haven't watched Schitt's Creek, now is the perfect time to start!
Michael and Alex, Roswell, New Mexico
Even though things didn't end the way that many Malex fans wanted in season 1, these two have something special that we've ONLY just started discovering. There's love and self discovery at each others side and because of the other that can't be erased by time. Also, they know each other in a way that can't be explained in words and know that no matter how tough times get or how crazy things seem, they are each other lobsters.
Penelope and Josie, Legacies
Josie Saltzman and Penelope Park won Legacies fans' hearts in 2019. Things started off incredibly bumpy, but this didn't stop fans from seeing the real connection these two characters shared. Even though Josie and Penelope ended their relationship before the show's premiere, the two girls kept finding their way back to each other. It almost felt like they were going to be drawn to each other no matter the status of their relationship. This made it all the more difficult for fans to say goodbye to Penelope Park on the first season of Legacies. Although, as fans of Julie Plec's TVD Universe, we're optimistic that wasn't the end for Posie.
Nico and Emma, VIDA
It has been an absolute pleasure watching Emma blossom in season 2. Part of it was because she had to deal with the bar and everything that came with it. But a huge, and utterly life defining, part of her change is because of her relationship with Nico. This young queer woman makes Emma feel seen, like she belongs, and like she can open up to Nico without judgement. As for Nico, she cares for Emma and wants her to know how utterly stunning she is in her eyes. That's something worth cheering on and wanting to see more of in season 3 of Vida.
Jules and Rue, Euphoria
Rue and Jules a.k.a. Rules. Watching these two over the first season of Euphoria was magic. The way they are trying to navigate a relationship while overcoming their own personal issues and insecurities is just very real and raw. That is the beauty of Euphoria though. They manage to convey the struggles of life in different lenses and it's no different for Rue and Jules. Jules is trying to get through the trauma of her childhood and after she has transitioned and what she faces in her daily life. Rue is drawn to her free-spirited personality. I also don't mind she doesn't have a filter. The girl is fucking hilarious.  Rue, a recovering drug addict, also going through her own trauma, is drawn like a moth to a flame. It's beautiful to witness a relationship evolve from best friends into something more. Zendaya and Hunter Schafer never fail to portray the message they are trying to convey, which is acceptance and love. I also love that they cast Hunter, who is a trans activist, model and actress.  
Alex and Kelly, Supergirl
Supergirl fans were just as weary as Alex herself of who Alex may fall in love with after Maggie Sawyer, and it came as a surprise to everyone when Alex fell head over heels for James Olsen's sister Kelly. Kelly's introduction to National City seemed situational and only to aid the story of her brother. However, that quickly changed and Kelly made a life for herself, proving her to be more than both James's sister and Alex's girlfriend. Alex and Kelly are so in love and so far from the rollercoaster that was Sanvers. Even though Supergirl fans rightfully begged for Dansen to have more screen time, the moments fans do get are precious and only prove their relationship to be healthy and growing stronger by the day. It was so nice to see Alex find love again, and it was even better that it happened with one of the best women in National City. What can we say? We ship it.
Cheryl and Toni, Riverdale

The serpent and queen of Riverdale were the cream of the crop when it comest to ships on this wild and off the wall show. They had each others backs no matter what and the romance between them just keeps getting stronger with every episode that passes. And contrary to popular belief, it's not blind loyalty that keeps Toni around. She cares for Cheryl in a way neither have ever experienced before. You don't just let that go because things got a whole lot complicated.
Nico and Karolina, Runaways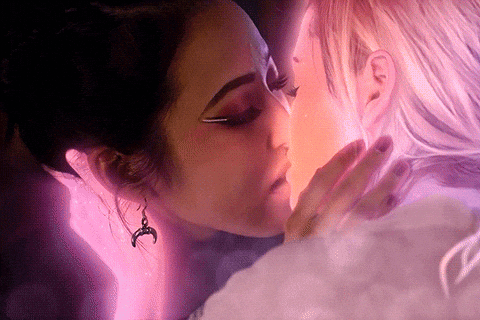 Nico Minoru & Karolina Dean, Runaways: Opposites attract, or in the case of Runaways, light attracts darkness. The love story of Karolina and Nico was a pleasantly unexpected one. The third season and final season showcased exactly why they are perfect for each other. They balance each other out and believe in each other even when the world is literally falling apart. They will fiercely protect each other – even from their own parents – and it was something that was just so amazing to watch. I wish we got more of these two incredible women, but I'll just relish the three amazing seasons we have.
Anne and Ms. Walker, Gentlemen Jack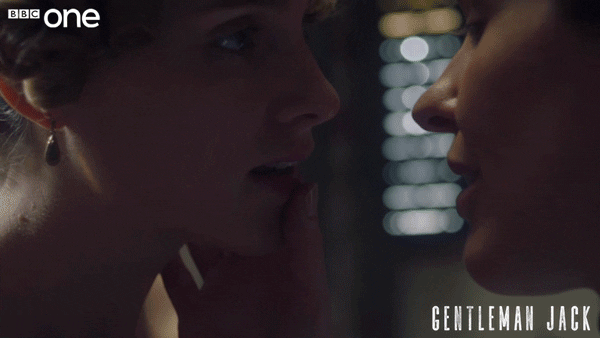 Gentleman Jack is all about Anne Lister and Ms. Walker, who's name is also Ann. It's based on the real life story of Anne Lister, an English landowner and businesswoman, and her written diaries. Anne defies the conventions of English 19th century expectations and refuses to marry a man. No, she loves women. And she finds nothing wrong with that and she won't bend to others expectations. It's refreshing to see and hilarious when she tears down said men. Then enters Ms. Walker. Anne needs her money to help save her business and so begins the courtship dance. The only problem is that Ms. Walker is frightened of her relationship with Anne being discovered and the repercussions of it. It's a story I feel plays out today in many aspects. Learning to love yourself for who you are and not settling for anything less than what you want and to hell with everyone else.
What were your favorite LGBTQ+ ships of the year? Let us know in the comments section below!