Fandom. It's defined as, "the fans of a particular person, team, fictional series, etc. regarded collectively as a community or subculture." For us it is a way of life.
Over the past decade, we've been lucky to be a part of many fandoms. But which one was the most influential? If you read us – I don't think you'll be surprised by our answers…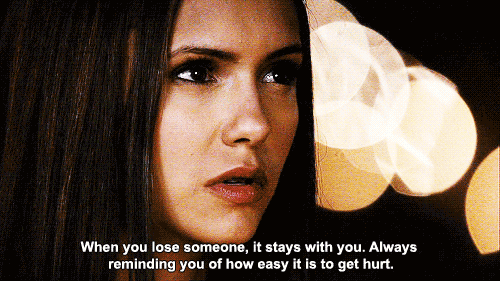 THE VAMPIRE DIARIES AND ONE DIRECTION
Erin: I'm the asshole that tells everyone that they have to pick one, but I can't. Yet the two that I am going to pick are from different things – music and TV.
The Vampire Diaries was definitely one of the most influential fandoms of the decade. The show changed the momentum of television and put The CW on the map. I am fully aware that it had other shows before it (The CW, I mean), but nothing like this. TVD created a cult following, managed to steer people from believing that books had to be translated exactly the same to television, spurred spinoffs that have the exact same following, and created superstars. The Vampire Diaries also gave us ships that – in my opinion – influenced how writers wrote ships. Stelena, Delena, Klaroline are all recognized on a different level – even by people who don't watch the shows.
And then my second fandom – One Direction. I am sure I am going to get hate for what I am about to say, but they are the Beatles of a new generation. This band made people all over the world think about music differently. Together or apart, millions have followed their every move. They were one of the few that were able to breakthrough anywhere. Everyone knows their name. Fan fiction was written about them on a different level. When they "took a break" – you would think that love for them would fade – but it's only grown. Fans follow their separate careers and are waiting for them to get back together. BUT – it doesn't matter together or apart – these 5 (yes, I am counting Zayn) influenced the music scene and a generation.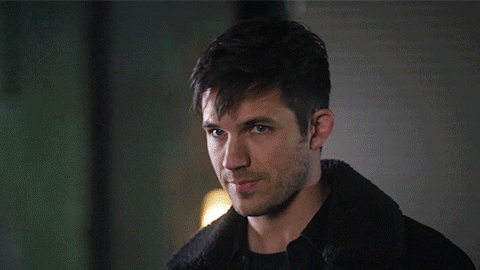 TIMELESS
Lizzie: I wholeheartedly agree with Shana and Julie re: the Timeless fandom (and the other fandoms that in one way or another saved their shows: Lucifer, Brooklyn 99, One Day At A Time, etc) but I also want to point out that the MCU fandom changed the game when it came to fandoms, because fans of tons of different characters and/or movies came together in one fandom, in a way they never have before. That's pretty darn cool.
Lyra: I'm going to agree with Lizzie, Shana, and Julie. Any show that managed to pull itself by its bootstraps and ended up getting a show renewed or extended, is amazing in my book and noteworthy. In particular, I can't help but think of the Timeless fandom and how hard they fought for another season and for a season finale. They got shit done!
Julie: To add to what Shana said, I think any fandom that  successfully rallied for more seasons of their show, or for it to get picked up somewhere else, was amazing. I'm talking about you Sense8, Timeless, Brooklyn 99, One Day at a Time, Lucifer, etc. And before it was ruined by the Hulu series – the Veronica Mars fandom raised money for a movie. I'm proud that I was a part of that. Also, a shout out to fandoms that turned their love something so much that they used their collective energy to raise money for good causes, like the Olicity fandom, and the fans who raised money for Emilia Clarke's charity after they were so disappointed with Dany's ending in Game of Thrones. 
McKenzie: I find that I agree with a lot of my fellow peeps on here. Timeless, Game of Thrones, Lucifer, the MCU. Literally any fandom that has come together and created change or is just loud about what they love.  Social Media has given us all a place to connect together has finally given us a concentrated voice. We use that voice and wield it well.
Shana: The Timeless fandom managed to get NBC to fully revive the series after one cancellation and give us an extended special/movie to tie up loose ends after a second cancellation. I'd say that's pretty influential, myself.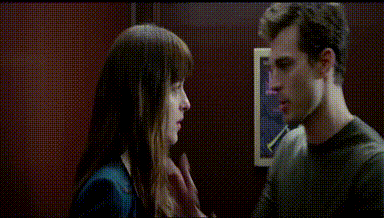 FIFTY SHADES
Jasmine: I'm going with the Fifty Shades fandom. It was the first fandom I was literally part of from beginning to end. I saw how much EL James's readers were impacted by her books from all over the world. I made so many friends because of our love for the series and it was just a lot of fun to be part of.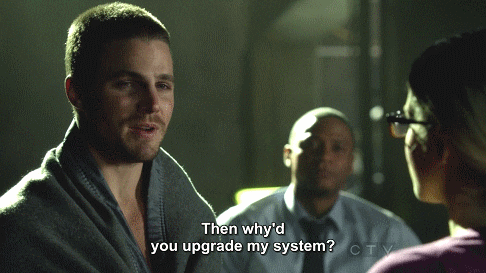 ARROW/OLICITY
Naomi: I have to go with the Oliver and Felicity fandom. Their support of that relationship when it was just shooting little sparks caused the show runners to abandon canon and embark on something fresh.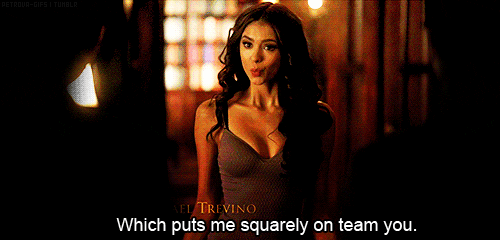 THE VAMPIRE DIARIES
Grace: Considering I spent most of my high school years on Tumblr in dedication to this fandom, it would make sense for me to say The Vampire Diaries. That fandom was a wild one, usually bickering with each other about whether you were team Damon or Stefan. But despite being somewhat toxic at times, it was a fandom unlike any other. 
WHAT WAS YOUR MOST INFLUENTIAL FANDOM OF THE DECADE?