There is power in music. It tells a story but most importantly it inspires us. It's no secret, or maybe it is, that black artists from years past have impacted a lot of artists over the years and not just black ones. A vast majority of white artists when interviewed will often list black artists as the ones who inspired them.
Charlie Puth for example in a tweet stated "I wouldn't be where I am today or making the music I make if it weren't for black culture and music." Black music has influenced a generation of musical artists old and new from all different backgrounds. Here are 10 black musicians who have paved the way.
---
Aaliyah
Aaliyah, who was deemed the "black Selena," is one of my all time favorite R&B singers. She had a voice like an angel. I know that sounds cheesy but it's true. Her vocals were incredibly beautiful and powerful. She knew when to bring the softness and when to bring the hard. She could dance and put on some of the most amazing performances. Her fashion was just as iconic.
Aaliyah rocked baggy pants, tank tops, sports bras, sneakers and sunglasses like nobody's business. She was the ultimate tomboy with her style. It's obvious that artists like Ciara, Billie Eilish, and Ella Mai, took a page out of her style book. Just take a look at Ciara's early looks and you'll see the similarities. Billie rocks baggy clothes for the same reason Aaliyah did- because she just wanted people to focus on her music and nothing else.
It's unfortunate we lost Aaliyah at such a young age. She was only 22 years old when she died in a plane crash while leaving the Bahamas after a video shoot. To think of what could have been if she was still here. Her talent was beyond years and she was an old soul with a kind heart.
---
Aretha Franklin
Aretha Franklin is a legend. She is the queen of soul and the title is well deserved. She sang like no other and her voice made everyone stop and pay attention. If you have ever belted out the words R.E.S.P.E.C.T., you have Aretha to thank for that. When you look at artists like Adele, Kelly Clarkson, Beyonce and Jennifer Hudson, it's clear they have all been influenced by her in a big way. From stage presence to style, Aretha had it all.
---
Sam Cooke
Sam Cooke is an absolute icon. My mother used to play his music all the time in the house especially on Saturdays. He has some of the worlds most timeless tracks that are still just as relevant today as they were many years ago. His music has influenced artists like Bruce Springsteen, and Rod Stewart and it's not hard to understand why. He wrote songs with a message and he sang with purpose. His song 'A Change Is Gonna Come,' is one of his most heartbreakingly beautiful and powerful tracks. Every time I hear it, especially right now, it makes me cry.
---
Marvin Gaye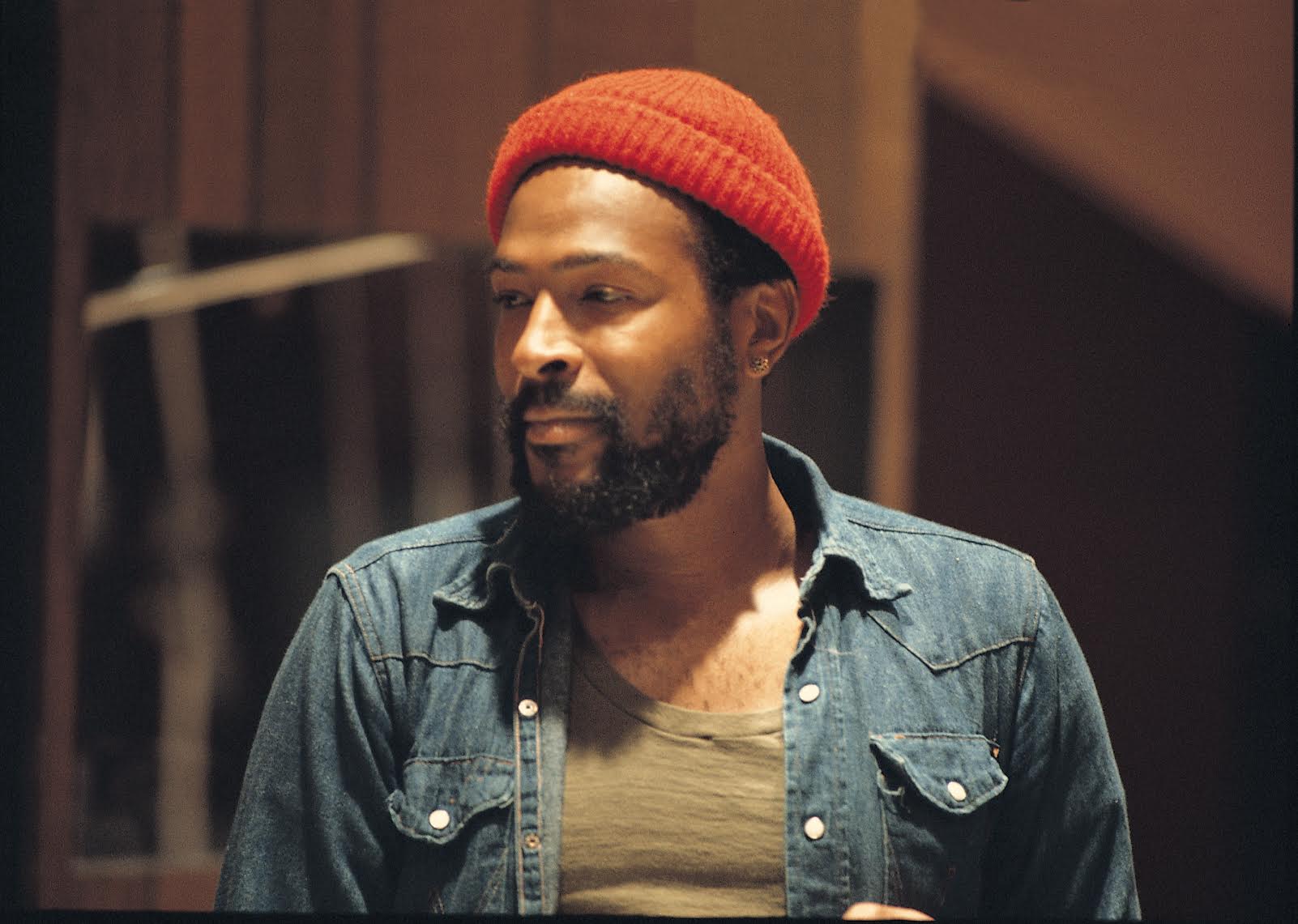 Marvin Gaye is another iconic black artist. His voice is timeless as well. His music has influenced artists like Alicia Keys and John Legend. His songs 'What's Going On?,' and 'Inner City Blues (Makes Me Wanna Holler),' are so powerful and the emotion just flows through as he sings. The entire What's going On album, is a lyrical masterpiece.
---
Michael Jackson
Now I know there is so much controversy that surrounds Michael Jackson which is unfortunate but, he truly is one of the most influential artists of all time. From his singing to his dance moves, he was phenomenal which is why he is the King of Pop. One of his most important contributions to the music world would definitely have to be his music videos.
When his video for Thriller was released in 1983, it was a game-changer. The video had a 14 minute run-time and was done in the form of a short film. It changed the way musicians did their music videos from that moment on. Michael Jackson proved you could do more with a music video than was previously thought and since then, every artist has followed in his footsteps.
---
Prince
There is so much to be said about Prince. He is by far one of the greatest entertainers. He was a musical genius and there's no other way to describe him. Not only did he have an incredible voice, he was able to play several instruments not just the piano and guitar. His dance skills and the things he was able to do made him a magnetic force to watch onstage. He was a composer, and wrote songs for several artists. One of the songs I recently learned he wrote was Manic Monday sung by The Bangles. If you listen to his album Prince Originals, you'll be surprised to learn just how many songs he wrote for others.
Prince was also known for his androgynous style. He wore heels onstage, and other outfits most men would feel uncomfortable in. His fashion game was iconic and artists like Harry Styles have followed in his footsteps. Prince wasn't afraid to push the envelope and try new things. He never let anyone or anything stop him from being himself.
---
Stevie Wonder
Stevie Wonder is one of the most prolific and innovative entertainers of all time. His piano skills are phenomenal and his use of the computer music melodian for his 1979 album Stevie Wonder's Journey Through 'The Secret Life of Plants,' made him a musical pioneer.
So many artists have been influenced by Stevie Wonder; Elton John, Adam Levine, Alicia Keys, I could go on and on. Stevie Wonder has been a musical prodigy since he was a child. Although he's blind, he never ever let that stop him. That drive and perseverance is what makes him an artist to be truly revered. I love so many songs from him but my all time favorite is Ribbon in The Sky. That song is just so magical and transports me to a different and peaceful place.
---
Janet Jackson
Janet Jackson made a name for herself separate from the shadow of her brothers and she did it on her own terms. Her singing and dance skills have made her an icon. When Janet dances, she commands your attention. She hits every move with sharp precision and her music video for Rhythm Nation is a classic that put her on another level. Many female entertainers have looked to her as an inspiration in their performances. Ciara and Jennifer Lopez are just two examples. They have some of the sharpest dance skills and they always make me think of Janet's past performances with their dance breaks. Janet Jackson's influence reigns even now which is why she's still one of the greatest female artists of all time.
---
2Pac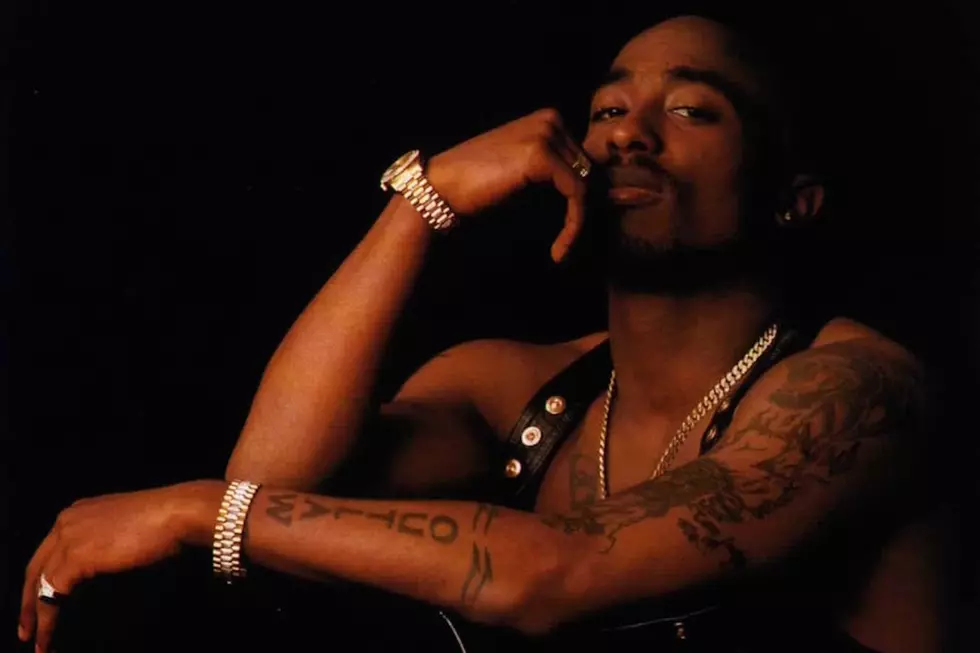 2Pac Shakur was one of the most prolific hip hop artists of the 90s. It's true he had a controversial past as well but his songs had some of the most poignant lyrics that are still relevant today. His song Changes as well as Dear Mama, are timeless classics. Tupac was a poet and he used his voice to speak out on issues he saw all over in the black communities. Lots of artists like Eminem have said Tupac is who inspired them to write truthful lyrics and songs that are meaningful.
---
Whitney Houston
I think closing out this list with Whitney Houston is a good choice. Whitney was an amazing artist. She had incredibly powerful vocals and an enormous stage presence. I actually remember singing her song Greatest Love of All for my elementary school promotion. Since then it's been a favorite. Well, this and of course I Will Always Love You. If you say you've never belted that song out at the top of your lungs, you're lying.
There are tons of female artists who look up to Whitney and cite her as their inspiration. Celine Dion, Pink, and Lady Gaga are just a few. Whitney is one of the best-selling artists of all time and her songs will live on for a lifetime.
---
Well, there you have it. These are just a few of a long list of influential black musicians. Which of these are your favorites? which ones would have made your list? Tell us in the comments.