9-1-1 is unlike any other show on television. I've laughed, I've cried, I've screamed, I've fallen in and out of love with characters (and sometimes all in the same episode!) I thought while we're all waiting for the fourth season, it would be fun to go back and relive some of the best (and maybe worst) moments of the last three seasons.
Season 1
I'll be honest: when I first saw previews for this show, I was a bit skeptical. I already watched Chicago Fire, and I didn't know if 9-1-1 would be as good. Luckily, I was wrong. I quickly fell in love with the 118; not only are the firefighters and paramedics passionate about their jobs, they deeply care about each other.
One of my favorite parts of season one was Buck's character development. When the show started, I was worried that he would get someone injured or killed because he couldn't listen to instructions. Luckily, he realized there were reasons for the rules, and he quickly formed friendships with his team.
I loved Buck's relationship with Abby. Even though I hate the way it ended, the relationship showed us that he was capable of putting others first, and it was nice to see this side of him.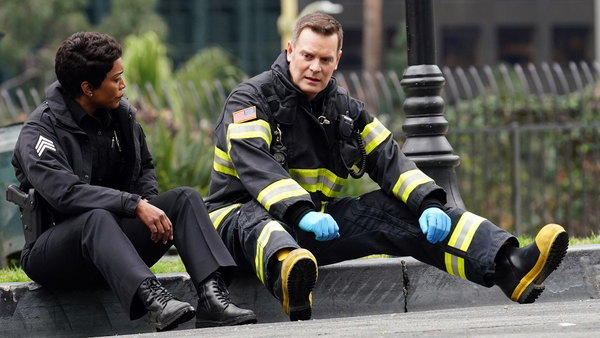 Chimney's accident was probably the most shocking moment of this season. I can't believe he survived. At the time, we didn't know him (or any of the characters) very well so I wouldn't have been devastated if we lost him, but I'm so glad he made it. I've come to love Chim throughout these three seasons.
While insane events are what 9-1-1's known for, the show also excels at writing realistic stories. I was so impressed with how the show handled Abby and her mother's Alzheimer's. Watching Abby try to juggle her mom's health, her job, and Buck was very relatable, and it broke my heart.
While I almost instantly loved this show, first seasons can always be a little rough. I wasn't a huge fan of Athena in this season. Her life was so depressing: her husband told her he was gay and her daughter attempted suicide. I just didn't enjoy watching her scenes. Luckily, her life has gotten better, and I love Athena now. Plus, she rocks co-parenting with Michael.
Season 2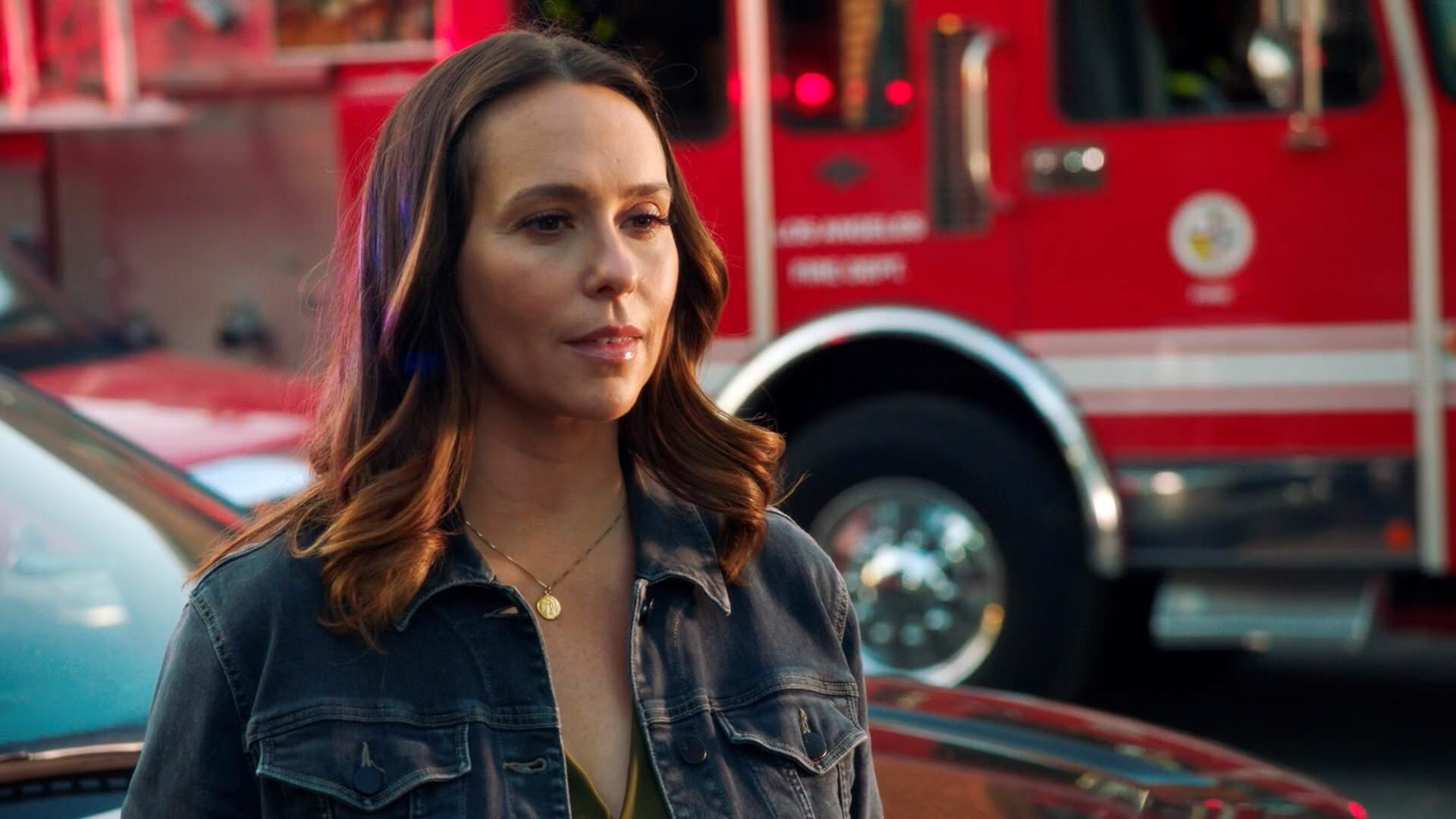 Jennifer Love Hewitt turned out to be the perfect replacement for Connie Britton, and I think she fits the show even better. The show also introduced Eddie Diaz and his son, Christopher. Eddie is another amazing addition to the show, and I know I'm not the only one who loves Buck and Eddie's bromance. And Chris is pretty great, too.
Remember earlier when I said 9-1-1 excels at writing realistic stories? We had two major ones this season. Maddie dealt with her abusive husband, and while she ran from him, he eventually caught up to her. The episode where she fought for her life was one of the best episodes of the series. We also saw Eddie try to decide whether he wanted to salvage his marriage with Christopher's mom.
This season also focused on Bobby and Athena's relationship. While at first I didn't know how I felt about it, I ended up liking them together. I think they're good for each other. I also love that Bobby, Athena, and Michael all get along and consider themselves family.
I've talked before how I love the episodes that give us the backstories of the characters. The episode that featured Chen was one of the best. I loved learning about his family and how he decided to become a firefighter. It was devastating to learn about him losing Kevin, though.
The rescues of this season were even crazier than the first season especially the earthquake. These episodes were exciting and set the season off on the right path. Some of the calls were funny like the woman who stood on the freeway overpass in "Buck, Actually" to get her husband to pay attention to her. And, of course, some of the episodes were really sad.
I think the call that bothered me the most was the man who got trapped in the mall escalator. He was proposing to his girlfriend! He had his whole life ahead of him, and I just hated that he had to die.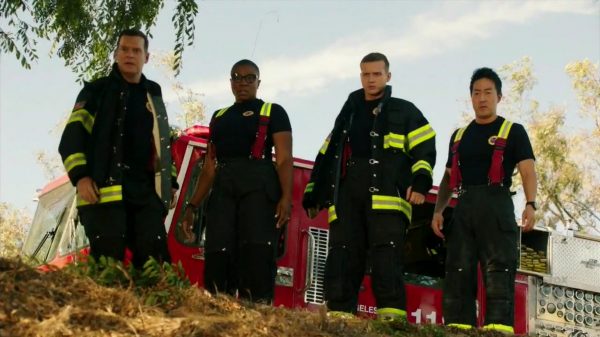 "Stuck" wasn't my favorite episode, and there were a few other things I didn't like about season two. I wasn't crazy about Buck pining away for Abby for so long while it was painfully obvious to everyone else she wasn't coming back. Yes, he loved her, but he should have realized it was over way before he did.
I absolutely hated that Hen cheated on Karen with Eva. Eva is awful, and Hen and Karen are so good together. I'm glad that they eventually worked things out, but Hen could have ruined everything.
I didn't dislike the season finale, but it stressed me out. The whole episode I worried about Buck. Even once we knew he was going to survive, there was no guarantee he would be able to be a firefighter again. This wasn't a great way to end the season. But overall I loved the season and it has been my favorite so far.
Season 3
I've already written about my favorite moments from season three so I'll start with what I didn't like. Hands down, the worst moment of season three (or possibly the entire show) was Buck suing the city. This was ridiculous. The lawsuit could have ruined his relationship with everyone and while things with Eddie were rough for awhile, Buck eventually dropped the lawsuit, returned to the 118, and made up with everyone.
I also disliked Lena Bosko. I always knew she was a temporary replacement for Buck, but she wasn't a good influence on Eddie. He started fighting and that could have ended very badly. Not just for him, but for his son, too. I'm glad that this ended quickly.
This isn't something that I necessarily disliked, but more about what I want to see next season: Buck needs to be happy. He hasn't had a serious relationship since Abby, and it's clear he's lonely. Now that he had closure with her, I hope he can find someone to be with. Because season three was rough for him.
The best surprise this season was Maddie and Chimney. I know their relationship started in season two, but I didn't know if they would make it. But not only are they serious and completely in love, they are going to have a baby! I love this!
Like season two, season three had some intense calls including when they had to rescue their own 9-1-1 call center, and when Hen hit a girl while driving the ambulance. One of the saddest cases for me was in "Fools" when a lady realizes her husband tried to kill her.
The tsunami was the biggest event of the season, and everyone on the show was terrific. I was especially impressed by Oliver Stark as Buck. Buck was so protective of Chris, and he tried to rescue everyone nearby, as well. And seeing Buck panic and break down when he thought he lost Christopher? It made me love this character even more.
It was fun to go back and relive all of these moments from the show. And it's never a chore to re-watch some of these episodes. Do you agree with my picks? What do you think were the best moments of 9-1-1 so far? What were your least favorite stories? I would love to discuss.
9-1-1 returns mid-season 2021 on FOX.