Look, I've given Britannia a lot of leeway. It's not a good show by any stretch of the imagination. But if I've mainly kindly roasted it it's because its biggest problem is usually that it's trying to do too much, except no one can actually figure out what they're trying to do, because it's all so muddled and confusing.
And sure, that's an issue, especially for a show I have to continue to watch and review, but it's not …you know …PEDOPHILIA.
Straight talk, Britannia, there was absolutely nothing to be gained from bringing that possibility, or even the thought of it, into the Divis/Cait relationship, one that you have established as one of the most important ones, for good reason, as it's been one of the few constants in this show. And no, it hasn't been anything special, and they hardly ever make us even feel like they're good together, but they've at least mostly remained consistently in each other's company, and for this show, that's a lot.
Nothing to be gained, and a lot to be lost. Like my respect.
I never have any idea what you're going for. I don't even know who I should care about. But I was under the impression Cait was up there on that list, and just …yes, you can probably justify this with, oh, would a man in Divis' position have cared back in the day? But if that's what you're going for, then that's just …low. Because we still have to watch this in the now, you still had to film it in the now, and just the thought of making the suggestion of pedophilia an actual plot point makes me sick.
And, in fact, this is the only thing I really processed from the episode. I don't much care about Amena and her sister, but I especially couldn't care while I was worried about where you were going with poor Cait.
Plus, just the fact that I had to type poor Cait gets on my last nerve. The reason I decided to watch this show was because it was sold to me as a show about strong women, and instead it's been a show about women being hurt and/or dying to further the storyline of truly boring men. OVER AND OVER AGAIN.
Because, yes, let me be honest, all the male characters on this show are atrocious at best. Veran included, and he's probably the most interesting one. Except, of course, the show is in love with him and now everything revolves around him and that's why I was saddled with this messy season 2.
Not that the female characters are much better, but they at least had some promise. The men were never going to be more than they were.
Five more episodes to go in season 2. I'll hang in there, wait for the inevitable showdown between Veran and Harka, but you won't make me care anymore. I can't trust you. And not only can I not trust you to make this interesting, I can't even trust you not to make it criminal.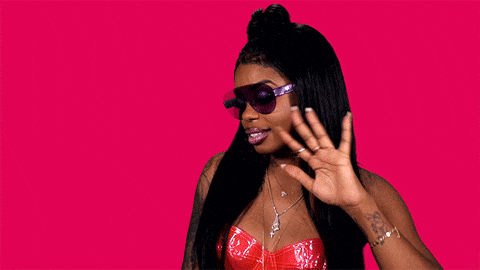 Agree? Disagree? Share with us in the comments below!
Britannia airs Sundays at 9/8c on Epix.