Ships. In entertainment, and especially, in fandom, we live and die by them. Which is why every Friday, we'll be focusing on a couple, analyzing why we ship them, and overall, just proclaiming our eternal love for those couples that make us say:
I will go down with this ship.
And when it comes to Friday Night Lights' Coach Taylor and Tami Taylor, I'm an absolute sucker for this gem of a relationship. When you talk relationship goals, this is the couple you look at. Even seven years after the end of Friday Night Lights, Coach Taylor and Tami is a couple that continues to resonate with viewers — old and new.
The thing is, they're not flashy. Meaning there isn't this grand "will they won't they" that the entire show revolves around. They're a real couple with real problems and real love that helps get them through the ups and downs of life. And we certainly need more of that on our televisions.
Let's dive into the reasons why I will FOREVER go down with this ship.
They're relationship goals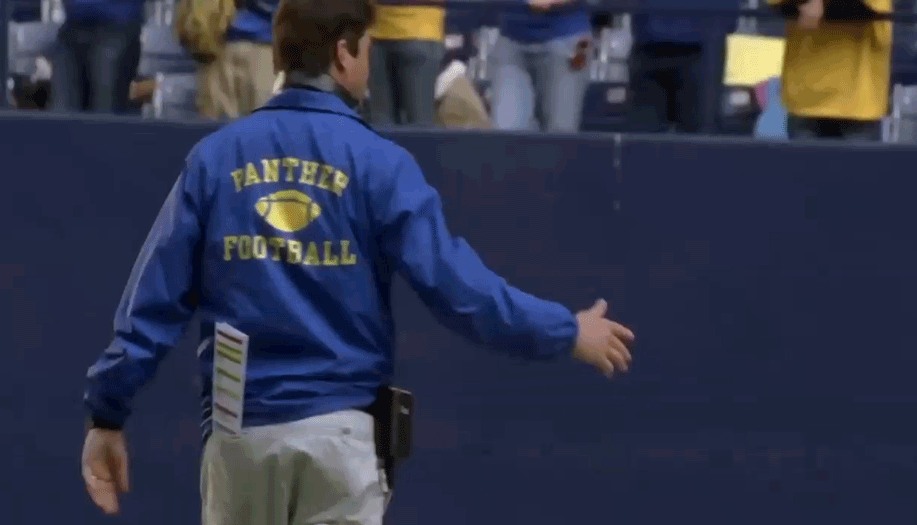 When you're talking about some of the best ships on television, you can't leave out Eric and Tami Taylor because they're the definition of relationship goals. Too often we see relationships depicted in fiction that are far outside what it realistic. Kind of almost like real relationships can't have that same passion and complexity that we see. Which is why it's those relationships that are grounded in reality that are the most intriguing to me.
According to EW.com, Kyle Chandler and Connie Britton were told from the start that Eric and Tami were never going to break up, which allowed them to give everything of themselves to this realistic, married couple. When it comes down to it, Eric and Tami had a strong, trusting foundation where they respected each other. It didn't hurt that they were best friends, something that was clear in watching them together. They had their shares of ups and downs, but their love was strong enough to overcome all of the hardships they faced throughout the series.
They're the depiction of a real married couple
Too often shows rely on the "will they won't they" aspect of relationships to get audiences interested. Almost as if the story ends when the couple gets together. But that's far from the case. Which only shows that showrunners don't necessarily believe viewers want to see a real couple tackling the world together.
From the start, Eric and Tami have been married, and this show has done everything it can to shine a light on the ups and downs of marriage. And things haven't been perfect between Eric and Tami, which is good because no relationship is perfect. We want to see the flaws, we want to see the arguments, we want to see the resolution and we want to see a bit of ourselves in these characters.
That natural chemistry
The great thing about Eric and Tami is that through all of the years, they haven't lost that spark. Even though they've been married for years and have long surpassed the honeymoon phase of their relationship, they find a way to keep thing fun. And that much was evident on screen with every episode.
The reason that Eric and Tami are so beloved as a couple is not only because of the fabulous writing, but also because of the amazing chemistry between Kyle Chandler and Connie Britton. They made it look so easy, and without that clear connection, this relationship doesn't have the same profound effect on people as it did.
They support each other
Perhaps the most beautiful thing about Coach Taylor and Tami is how they're supportive of each other's hopes and aspirations. We've seen it with how Tami has essentially sacrificed her career in following her husband from football job to football job. It would be easy to get frustrated about that, and she very well might've if Eric wasn't as supportive of her.
In an interesting parallel from series premiere to series finale, we saw this in action. In the first ever episode, the Taylors move to Dillon so Eric can land his dream high school coaching job. We see as it takes Tami some time to acclimate, but she doesn't mind because she's proud of her husband. Then in the series finale, we see Eric turn down a slew of college coaching offers to allow Tami the chance to follow her dream, where they end up moving to Philadelphia where she becomes the Dean of Admissions at a college.
That's what makes them work — it's give and take. They both sacrifice for the other to flourish, and they don't complain about it. They find a way to make it work because they love each other, which just goes to show how strong a foundation they have.