It's September, and that means it's almost time for a new season of 9-1-1! We can't wait for new episodes, and we thought we would share we would love to see in season five.
More Scenes with Christopher
We absolutely love Christopher. He is the most amazing kid, and Gavin McHugh is wonderful. We love Chris's relationship with his dad and with Buck. Eddie and Chris's relationship might be the best father/son duo on television these days. We've liked watching Eddie try to navigate being a single father and learning what's best for Chris. We just hope we get more stories featuring Chris with Eddie, Buck, and the rest of the cast in season five.
Eddie and Buck's Bromance
While we love everyone on 9-1-1, we can't help but have a soft spot for Eddie and Buck's bromance. Yes, we've written about it before. But it's so refreshing to have two grown men have such a healthy friendship, and they're not afraid to show emotion. Can we have more of this on TV? We love watching them hang out with Chris and with their friends, and we can't wait to see what they get into this year.
Hen and Athena Taking Charge
One of the best parts of 9-1-1 is the kick-ass women. We really hope there are more stories where Athena and Hen get to take charge. It was nice seeing Hen and Karen foster last year, and it would be interesting to see more of that or her journey into becoming a doctor. We also love seeing Athena trust her instincts and save lives at her job. We're also looking forward to her working on strengthening her marriage with Bobby and her relationships with her kids, especially May.
More Stories at the 9-1-1 Call Center
Last season we had a few stories centering around the 9-1-1 operators, and it was a refreshing change of pace. We would love to see more of their job especially since May is working there now, and she seems to be feeling more confident in her role. We would love to see May have a bigger role in the show. Besides, 9-1-1 operators are heroes, and it would nice to focus on them a little more.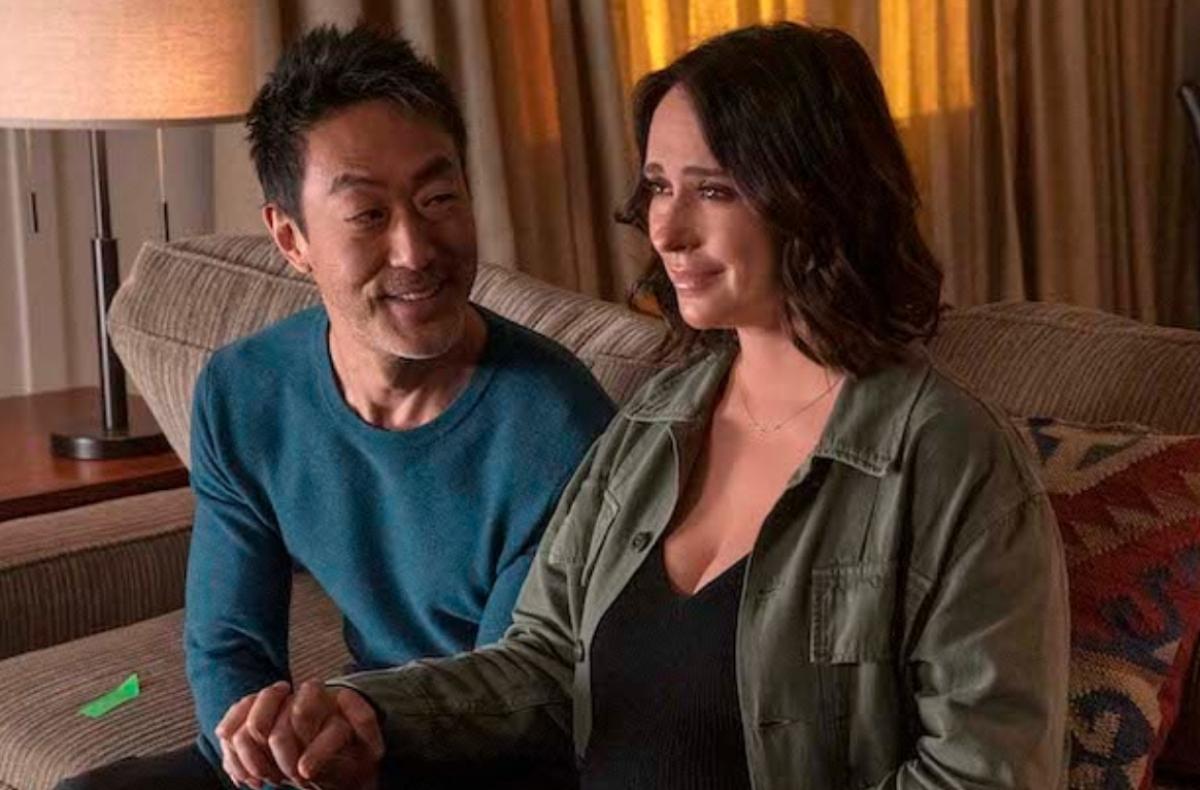 Maddie Post-Partum Journey
Last season we were so excited to see Maddie and Chim become parents, and we still are looking forward to their journey. But we're also looking to see how 9-1-1 handles Maddie's post-partum depression this year. How will this affect her relationship with Chim? It's an important topic, and we're glad the writers decided to tackle it. We also hope Maddie gets the help she needs so she can enjoy being a mother, a wife, and a 9-1-1 operator!
We're also looking forward to more intense rescues and more hilarious storylines. The first four seasons of 9-1-1, and we can't wait to see what the writers have planned for season five.
What do you want to happen this season on 9-1-1? Leave a comment, and let us know.
9-1-1 returns on September 20 at 8/7c on Fox.