So no one told me life was going to be this way…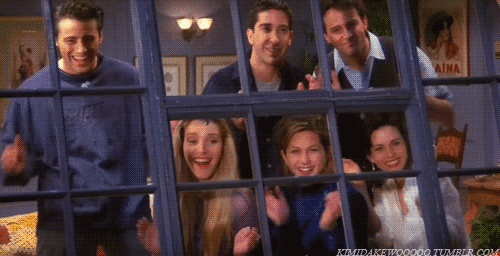 Where Friends wouldn't be available for my needed binge on Netflix.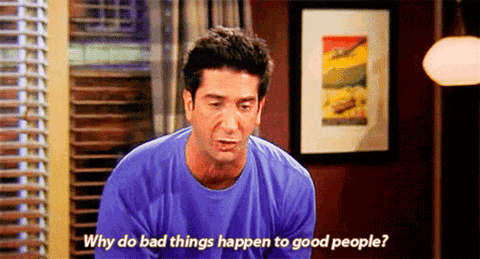 As streaming services like Netflix and Hulu grow to be more popular, everyone wants in. And that includes Warner Bros., who are launching a new streaming service called WarnerMedia in spring of 2020, which will include thousands of hours of content, including every episode of Friends.
Though this isn't the first we were prepared for this shocking news, as it was revealed Netflix had re-upped its deal with Warner Bros. TV for rights to Friends through the end of 2019. We knew that it was likely that Warner Bros. TV would take Friends to a new streaming service. Only now, that news is reality.
So the question becomes: Is Friends enough of a draw to bring new consumers to WarnerMedia?


Speaking as the first person ready to sign up for WarnerMedia come spring 2020 just for Friends. In mean, of course there will be other shows to binge. But let's make it perfectly clear, I'm doing it solely for Friends.
Now, I know some people are laughing. Laughing because someone like me is willing to pay a new streaming service just to rewatch episodes of a show that ended 15 years ago. And I'm here to say, I don't give a shit.


Friends has always been — and will always be — that show that I turn on when I want to laugh, when I want to distract myself or just because I can. Netflix, TBS, Nickelodeon, you name it. When I see Friends on the TV Guide or pop up on Netflix, I immediately turn it on.
Friends is that feel good show that allows you to escape, perhaps more than ever. While it was set in the '90s-early '00s, it still feels relevant. There's just an absence of technology. But that was never really needed, was it?
It's about the friendships and relationships between our six friends — Rachel, Monica, Phoebe, Joey, Chandler and Ross. It's about learning to be adults when you still feel like a kid in your twenties. It perfected the art of "I don't want to adult" before it was even a thing.
It had Monica and Chandler. It had Ross and Rachel. It had Phoebe's running. It had Joey's "How u doin?" It had Central Perk. It had Phoebe's reaction to Monica and Chandler. It had the chick and the duck. It had "pivot!" It had all of those guest stars. It had all those Thanksgivings. It had London. It had "we were on a break!" It had…everything.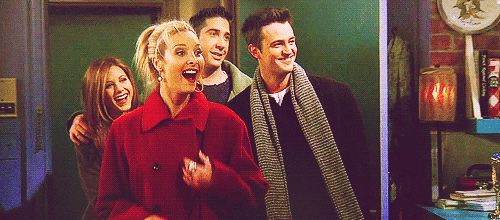 Rachel, Monica, Phoebe, Joey, Chandler, Ross. Much like the Spice Girls, you were THAT one. I, personally, was a Chandler with a hint of Monica. Just like I was a Baby Spice. Anyway…You found yourself in one or all of them. And that's what was really cool about these characters. You could relate to all of them, even in a small way.
Friends was far from perfect. But that's not the point. Television has come a long way since Friends in the '90s, but it's a show that still holds a special place in so many hearts. It's a feel-good show that does different things for different people. It might remind some of growing up in their twenties with their friends. It might remind some of growing up watching the show with family. It might inspire people to branch out. It might just be the perfect escape from their everyday reality.
When you love a show, you don't have to defend it. When you love a show, you let the world know. And when you learn that one of your favorite shows ever is switching to a new streaming service, you write an editorial because, even after all these years, you still care.
---
Will you be subscribing to WarnerMedia to watch reruns of Friends again and again? Let us know in the comments!