I am a bibliophile and if there is one thing I love more than anything, it's going to bookstores. I love going on the hunt for new bookstores because often, you find something you wouldn't normally find anywhere else. With it being summertime, I find some people have no idea how to spend their days. I highly recommend hitting up a bookstore. I live in the Inland Empire and we don't have too many bookstores around, so I generally need to go to LA. Over the years I have been to several bookstores in LA, these are just a few of my favorites to check out.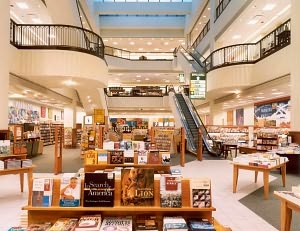 Barnes & Noble the Grove
Located in the Grove shopping center, this is probably one of my favorite Barnes & Nobles out of all the ones I have been to. First off, it's got 3 stories which I love. This Barnes & Noble is a favorite because it doesn't only have books. There is an entertainment section on the first floor which contains a vast selection of movies, CDs, and albums. I have purchased quite a few movies that I haven't been able to find anywhere else, I chock that up to the fact that the bookstore is in the "Entertainment capital."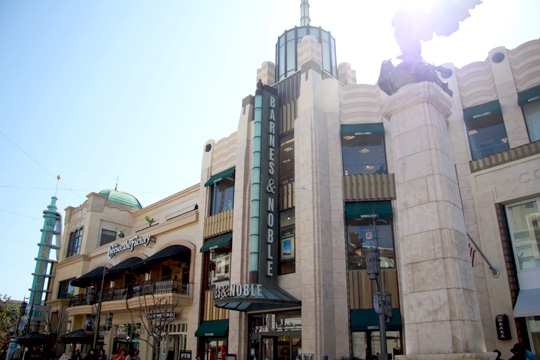 The other thing that makes this Barnes & Noble my favorite is the fact that they have a lot of signings. The Barnes & Noble by my house hardly ever has any Authors come for signings so if there is someone I want to see, I head down to LA. Through the years I have been to multiple signings at The Grove. If you get the opportunity to go to one over the summer, I highly recommend it.
Location: 189 The Grove Dr Ste K 30, Los Angeles, CA 90036
---
The Last Bookstore
I love The last bookstore so much. It is filled with classic rare finds. Several years back I helped my sister locate a copy of Guy de Maupassant's Bel Ami. Prior to that we had been searching all the bookstores for it. I don't just love The last bookstore for its books though, the architecture is a sight to behold. One fun fact about The last bookstore is that it was formerly a bank. It's evident when you walk through and see the old vault where the horror section is located. I still feel like there is still a lot left for me to explore and I plan on visiting again soon. If you do make a trip to The last bookstore, I highly recommend you go during the day. It is in Downtown LA, so the area can get a little sketchy at night.
Location: 453 S Spring St, Los Angeles, CA 90013
---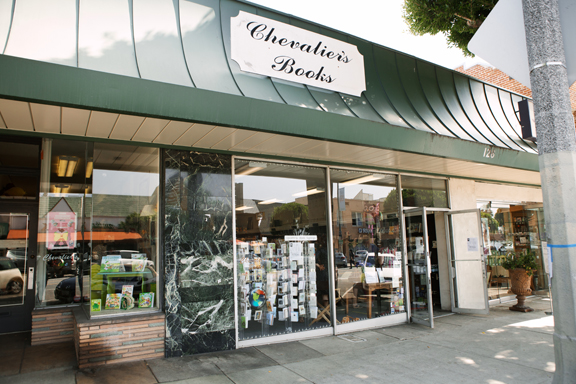 Chevalier's Books
Chevalier's is one of those bookstores I feel is the perfect weekend stop. I say this because, the book shop is in Larchmont Village which is a quaint little shopping center. There are several shops around and restaurants so you can make a whole day of your visit. When I go down there with my sister, we usua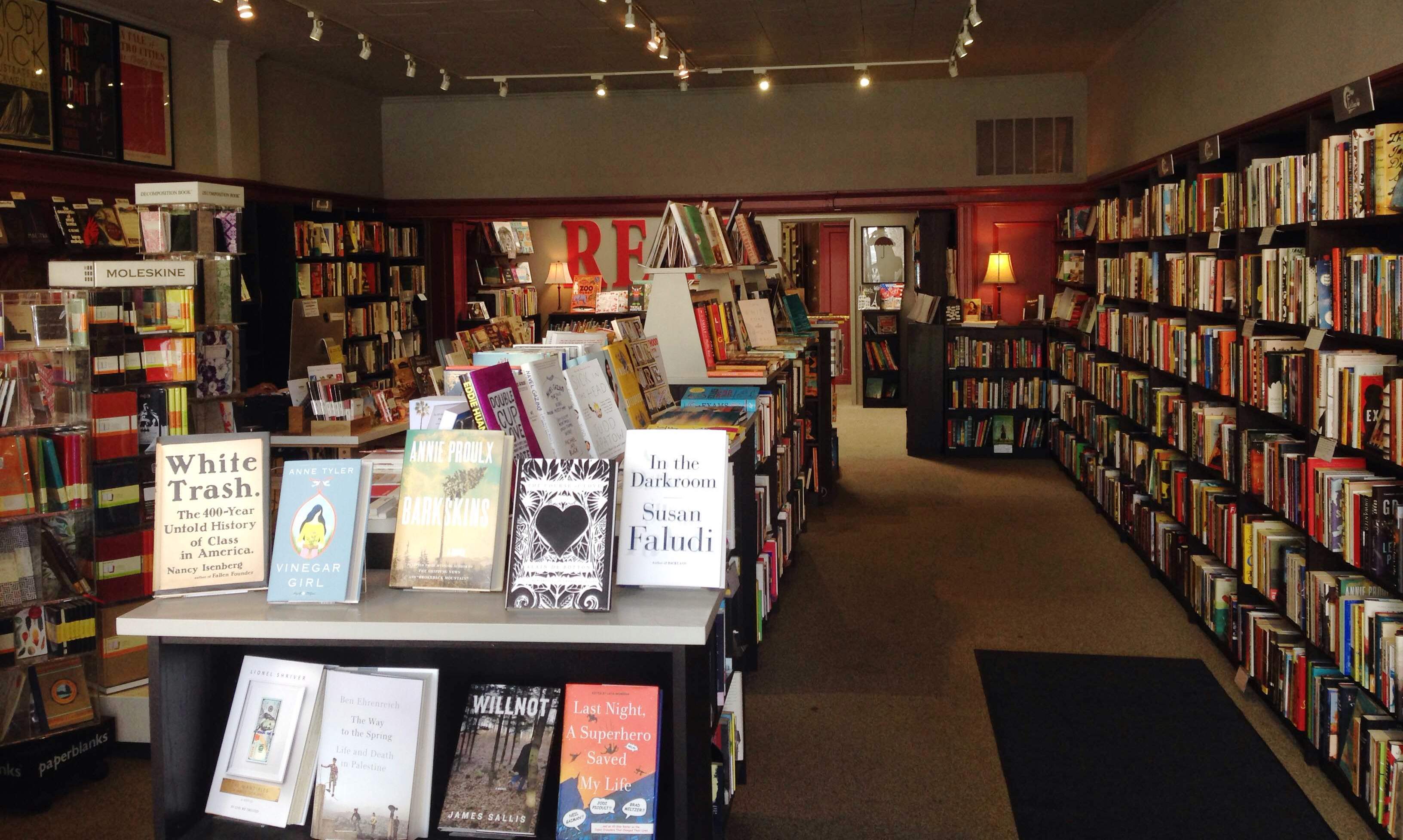 lly stop by the Burger Lounge and grab some food, then we grab a cup of coffee from Peet's. Chevalier's is a small bookstore, but it has a lot of great books and they often have discounts. This is another bookstore that has also had a few signings as well. I had the pleasure of meeting Colleen Hoover there in 2016. If you get the chance to go to Larchmont village, be sure to stop by Chevalier's.
Location: 126 N Larchmont Blvd, Los Angeles, CA 90004
---
The Ripped Bodice
The Ripped Bodice which opened in 2016 and is owned by two sisters; Bea and Leah Koch, is the only bookstore in the United States that is exclusively Romance. I adore this store. It has such a homey feel to it and there are a lot of Romance books by Indie Authors. I wish it wasn't so far away from me because I would be there all the time. It's difficult to find Romance books by Independent Authors so I love that The Ripped Bodice carries them. Bea and Leah are so supportive of the Indie Author community and I have purchased so many books there.
Location: 3806 Main St, Culver City, 90232, CA
---

Vromans
Vromans, located in Pasadena is one of the oldest and largest independent bookstores in Southern California. I have been to Vromans twice and still feel I have not seen all there is to see. There's a lot of history in this bookstore and I think in order to fully appreciate it, you need to go back more than once. While there is a huge selection of books, there's also lots of book lovers' merchandise. From tote bags to shirts, and socks, you name it, they've got it. There's also a special area with pens and stationery as well as jewelry, purses, and cute little blocks with motivational quotes. Its safe to say, if you visit Vromans, you are going to come out with more than just books in hand.
Location: 695 E Colorado Blvd, Pasadena, CA 91101
---
So, there you have it. Those are just a few of the bookstores I recommend stepping into this summer if you are in the Los Angeles area.
Which of these bookstores will you visit this summer? Tell us about bookstores in your own hometown?