We have reached the conclusion of the Catherine the Great miniseries on HBO. I was left feeling a lot of similar things from the last three weeks, so let's just get started with this weeks episode.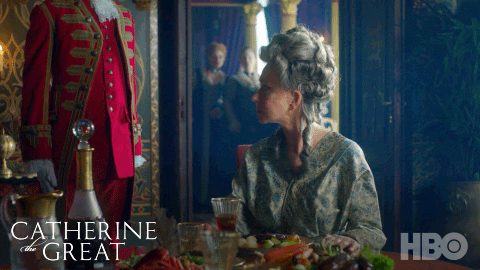 I am so happy that this series is over. I started off so hopeful and excited about it, and every week I have found myself dreading watching it. This week's series finale was probably the best episode, but that isn't saying much. It was just boring, boring, and more boring. That isn't really how you want to leave a series finale.
I zoned out a couple of times. That is how much of an impact this series is having on me. This is one miniseries that HBO didn't get right.
PRODUCTION
I will say however, that not everything about it was horrible. One of the redeeming qualities was the wardrobe the cast had. OMG. They were to die for. That is probably what I have been excited about each episode. They dressed Helen Mirren spectacularly every week. The gowns were full of bright colors and patterns. They were elaborate and just, wow. I was seriously in love.
Also, the cinematography was exceptional. HBO hires very talented cameramen and operators as well as editing. I was blown away by the visuals every week. I can't sing their praises enough.
I don't feel like production gets enough of a shout out, so this is my shout out to them. You are all insanely talented and wonderful. Keep doing what you are doing please. Production overall is what saved this series in any capacity for me.
RECOMMEND???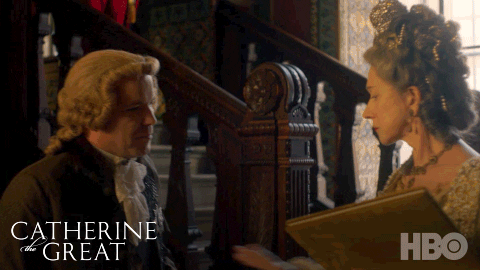 I'm sure you are all going to be super shocked, but no. I would not recommend this miniseries. Unless you like historical drama's that are mainly centered on an individual's love life and the drama surrounding it. I didn't get enough back story to really learn about Catherine to begin with and every week I just felt like there were gaping holes that I had to fill. That isn't how a type of historical show should leave you feeling. I definitely won't be watching it again.
What did you guys think about it? I'm curious to see if I'm in the minority.