So far the shows I have covered on Gone Too Soon have been fairly recent. The oldest show I have covered was Ravenswood, which premiered in 2013. This week we're throwing it back to 2006, with Jericho. I was this close to covering another ABC show, but I figured I would give them a break. (At least for a week.)
Jericho lasted for two seasons on CBS, from 2006 to 2008. It was canceled after it's first season before being brought back because of a fan campaign. It ran for seven more episodes before being canceled again. It's often cited as one of the most popular cult television shows.
This show deserved another season and if it would have come out just a few years later then I think it would have ran for longer. It was doing the apocalypse just a few years before shows like that were mainstream. In Jericho the characters have to survive other people, as well as finding resources and trying to answer who dropped the bombs and why. Does this sound familiar?
The Gist
Jericho is a post-apocalyptic, action show set in the fictional town of Jericho, Kansas. Don't worry there aren't any zombies here, in Jericho the apocalypse is started by nuclear bombs falling on 23 major US cities. The characters are then left to survive with no communication with the outside world. Along the way the characters learn more about the cause of the attack and its impact on the United States. They also have to worry about their resources and relationships with neighboring towns.
While the show features an ensemble cast, the main character is Jake Green (Skeet Ulrich, Riverdale) the son of the mayor who left Jericho years ago after getting mixed up with the wrong crowd. He returns to Jericho to claim his inheritance, but is stranded after the attacks.
The other main character is Robert Hawkins (Lennie James, The Walking Dead) a resident of Jericho that definitely knows more about the attacks than he is letting on, but I don't want to spoil it.
Trust me you will see a lot of other familiar faces pop up in this show. There were several other main and recurring characters: Emily Sullivan (Ashley Scott), Eric Green (Kenneth Mitchell, Nancy Drew), Gray Anderson (Michael Gaston, Power), Johnston Green (Gerald McRaney, This is Us), Gail Green (Pamela Reed, NCIS: LA), Heather Lisinski (Sprague Grayden, A Million Little Things), Bonnie Richmond (Shoshannah Stern, Supernatural) Stanley Richmond (Brad Beyer, GCB), Mimi Clark (Alicia Coppola, Blood and Treasure), Dale Turner (Erik Knudsen, Scream 4), Bill Kohler (Richard Speight, Jr., Supernatural), and Darcy Hawkins (April Parker Jones, Supergirl).
Should You Watch It
Of course I really enjoyed Jericho or why else would I say that it was Gone Too Soon, but the question here is would you like it? Do you enjoy character driven-survival shows? If so then you will like this show. I think fans of The 100 and The Walking Dead would also like this show.
On the other hand I quit watching The 100 and The Walking Dead years ago, and I still enjoyed Jericho. I was invested in the characters and wanted to see them navigate this new world. If you like Daybreak, and it's the relationship between the characters then you would like Jericho.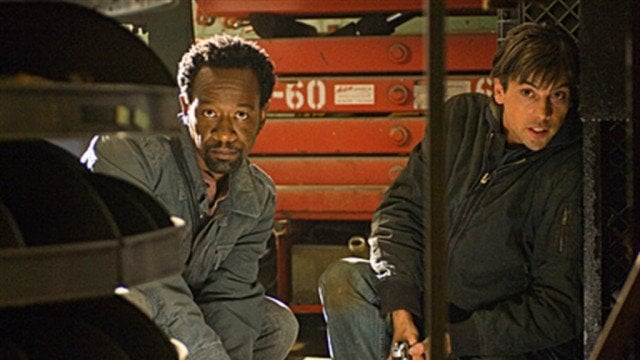 Stand Out Moment
Normally saying that the most memorable moment was the beginning would not be a good sign, but here I don't think that's the case. Seeing the mushroom cloud in the distance from the nuclear bomb is a memorable way for the show to start. It sets the premise for the entire show.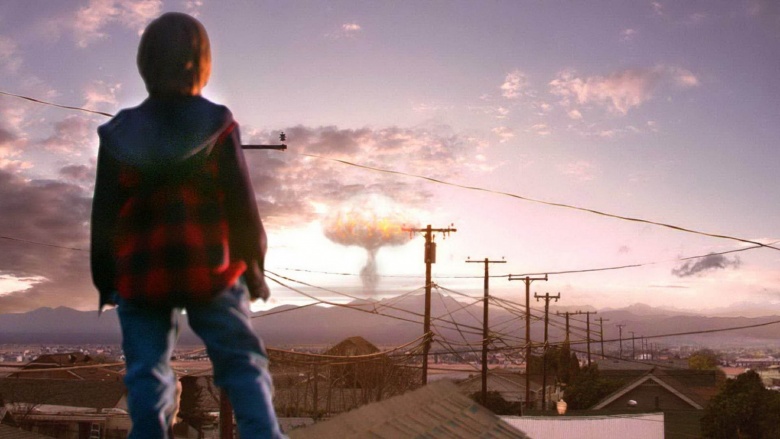 Sunken Ships
I gotta be honest, this is one of those rare situations where I didn't have ships nor did I really can about them. There was a love triangle of sorts, with a few complications thrown into the mix. The first was Jake and Heather and the second was Jake and Emily. I didn't care about the ships, I wanted to see how everyone survived and moved forward.
That entire paragraph was very hypocritical of me, because one of the main reasons I loved The 100 was because of Bellamy (Bob Morley) and Clarke (Eliza Taylor). I quit watching when it became clear to me that they weren't going to happen and I hated the storylines. I'm well aware that Jericho is similar, but none of the ships had that Bellarke chemistry.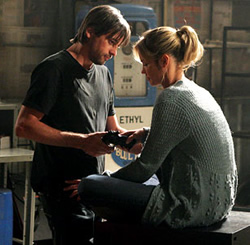 Caution: Cliffhanger
A bit of a good news/bad news situation. Good news: There's not a cliffhanger here, the show ends, kinda. Bad news: The ending is rushed like and leaves you wanting more.
Jericho ends with a lot of questions unanswered and a definite direction for a third season. Luckily if you want more the story was continued in comic book form for two more "seasons". Now I've never read them and can't tell you how they end or if they end poorly. I can only tell you about the show.
Despite all this you can technically call the ending of Jericho a finale, because, while leaving room for another season, the show does have an ending.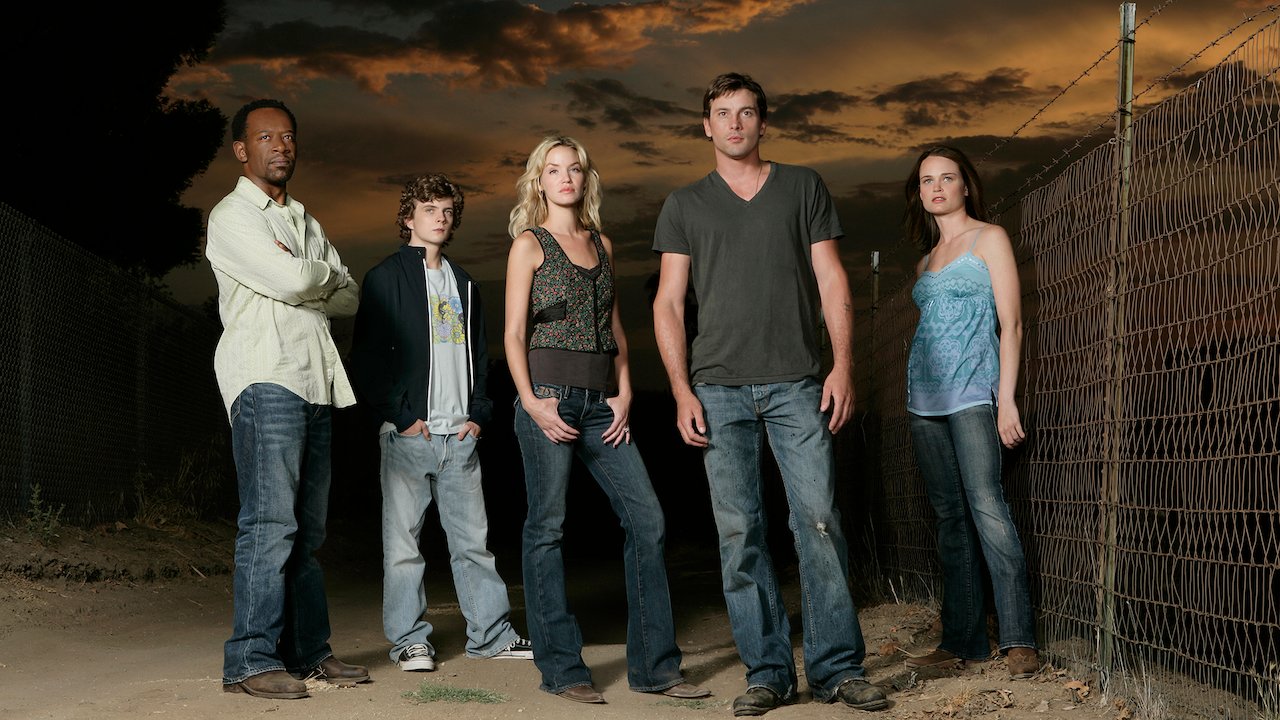 Where to Watch
Unlike some of the shows I've covered lately, Whiskey Cavalier, (and it turns out I'm not the only person that wishes you could stream it somewhere) there are lots of places to stream Jericho. You can find it on Netflix, Amazon Prime, and CBS All Access. So happy streaming!
Are you planning on streaming Jericho? Did you watch it in 2006? Read more Gone Too Soon: Eye Candy, Hap and Leonard, Deadly Class, iZombie, Take Two, and Deception.