What is the best thing about holidays? Exactly! Being able to put the clock aside and enjoy our favorite shows hour after hour. Especially this year. I did just that and discovered a little gem in my endless hours on Netflix. "Good Witch" is a bright, sweet and fun show that you should watch. And here is why.
Good Witch is the continuation of a series of movies of the same name that were made expressly for television, as a prequel to the story told here. The show is set in a quaint little town called Middelton. The city has a close-knit community where everyone knows each other and helps each other when necessary. The atmosphere is very familiar. Two families stand out among the inhabitants of Middelton: the Nightingale and the Radfords.
The Nightingale family is made up of Cassie, a widow, mother of two children (Grace and Brandon, the latter fruit of the marriage between her late husband, Jake, and his first wife) and owner of Grey House, a boarding house and her famous Bells, Books and Candles store; Tara, Brandon's wife; George, Grandpa and Abigail, Cassie's cousin.
The Radfords are a family of just two members: family doctor Sam and his teenage son (Grace's age), Nick.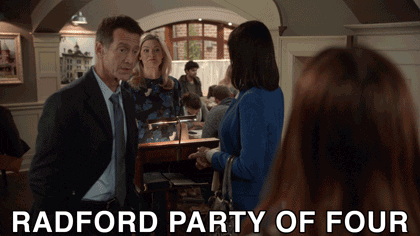 Cassie, Abigail and Grace have hunches of what is about to happen. They use this gift to help the entire Middelton community and the guests who come to Grey House to get what everyone needs, even if they don't even know they do.
While Grace and Cassie's helping style is more subtle, Abigail's style is more overpowering and, at first, you will see her as the kind who just wants to annoy everyone she meets, but, later, you will realize that her intention is the same as Cassie and Grace: helping. Only, while the two of them settle for a shove in the right direction, Abigail prefers to throw you off the cliff directly so you can learn to fly. Meeting the Nightingale women changes everyone's life.
As you can imagine, Cassie and Sam collide from the get-go. Sam is a doctor, that means he needs something tangible. Seeing is believing. And, at first, he can't stand that all of Middelton is relying more on the herbal methods and advice Cassie sells in her store than on a respected doctor. But at the same time, Sam is fascinated by that gift of Cassie.
It's something he cannot understand, he cannot explain and it attracts him … just like her. Cassie is his opposite but they say that opposites attract and she is everything Sam needs and wants in his life, even if he doesn't want to accept it himself at first. The same thing happens to Cassie. She still remembers Jake lovingly. But, after meeting Sam, her heart gradually opens to love and all the possibilities it offers her.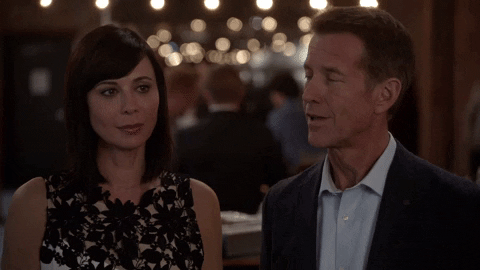 Brandon and Tara have their own problems but, like everything in Middelton, they are always intertwined with each other's problems. The same goes for Nick and Grace. They are good friends and even though they had a difficult start, they manage to find balance and give us great moments together.
Of course, these two families are not the only ones in Middelton. But they are the axis on which everything turns. However, there're many more characters that delight viewers. Among them, I highlight two: Stephanie, Cassie's best friend and Martha, the mayor of Middelton.
Stephanie is ironic, acid, self-confident and hardworking. She tries to catch the perfect man until the imperfect man catches her. And Martha is quite a drama queen that will make you laugh every time she appears.
The show has just finished its season 6 and has already been renewed for a season 7. I'm just starting season 3 and I have to confess that this show keeps me totally hooked! It's a fun series that takes you away from fights, guns or darkness. It's bright, light and has a common thread that, although at first glance it may seem too … bland and inconsequential … it actually grabs you, and when an episode ends you want to know how the story will continue.
The show delivers on what it promises. It entertains us and shows us a story full of light, with some intrigue but, mainly, funny and full of really interesting and true life lessons, which make you reflect on your own experiences.
I love these shows that can make you think better of your own decisions or offer another point of view that you had not contemplated. Sometimes they help you better understand what is going on in your own life or the decisions of the people around you. Good Witch offers all of that and more. If you give it a chance you will not regret it.
And these are just a few reasons to watch it. What do you say? Will you give it a try?
Good Witch is available to stream on Netflix and airs on Hallmark Channel.