Heroes and Villains Fanfest (HVFF) promised to be a weekend of panels, fantastic artwork, and meeting up with other lovers of comics/books/movies/television. I had high expectations. Then Blizzard Jonas aka Snowzilla hit the East Coast with a vengeance. He covered everything with copious amounts of fluffy snow and left many stranded in Secaucus, New Jersey. In no time HVFF cancelled the Saturday portion with celebrities cancelling left and right. I was pretty sure that Nocking Point would follow it up with a cancellation of their own even after promising the show would go on.
I had nothing to do, with all my grand plans of geeking out vanquished!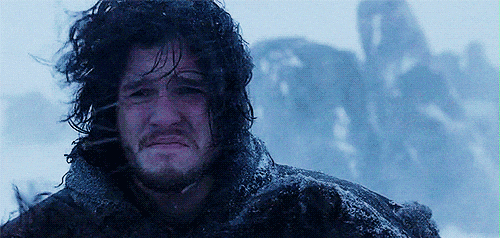 Honestly, I would have spent the entire day in pajamas if it wasn't for the friends I roomed with (who are amazing ladies) and Lord Mesa jump starting the day. The artist well known for delivering stunning art for Arrow, The Flash, and many other fandoms decided to surprise us all with a free drawing session. For no charge he drew for me the Green Arrow holding a snowball and yelling, "Barrowman!" What was meant to be a couple hours turned into him drawing until eight o'clock at night. Lord Mesa and his team were the most cordial and organized people you could ever meet! (This is me telling you to check out his stuff HERE.)
What about after? Snowzilla was still blowing and cutting right through anyone who dared brave him! We had a whole Saturday to go.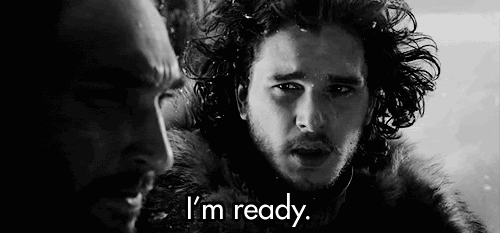 Instead of staring off into the snow and twiddling our thumbs after receiving our fantastic art we decided to do something about it. We bundled ourselves up against the cold menace and headed over to the Embassy Hotel. There I was surprised to see fans hanging out, taking pictures with cosplayers, and buying art from vendors who were holding a blizzard special! My 'sales' sense was tingling and I didn't hesitate to buy some beautiful Agent Carter and Green Arrow pieces by Bob the Artist. It didn't take us long to get bored and decide that the indoors wasn't enough for us! We would brave Snowzilla. With our mighty, snow gliding, French guide we found our way to the local movie theater (Video exists of her extraordinary abilities) and spent hours being scared and entertained.
Take that Snowzilla! I was having a good time!
The Nocking Point Party finished off the evening on a high note. Decked out in warm and yet cute dresses we joined the festivities and drank the night away. The night was full of celebrity highlights like Stephen Amell singing 'Let It Go,' kissing John Barrowman, and a rendition of Copacabana by John and a guest. Other notable moments included a girl bumping into me and flying into the crowd (wine bottle in hand), multiple wine glasses broken by Amell's beauty, and a guy in a kilt bumping and grinding to music. (The last one there wasn't a hallucination. That really happened.) Stephen and everyone at HVFF made the NP Party work despite having to be kicked out by the Fire Marshal because of the dangerous snow.
The fanfest made sure that safety was their first priority. Despite being a little miffed in the beginning that the Saturday portion of the fanfest was cancelled, I can recognize now that they made the right decision. No one should be forced to drive through blinding snow. To top it off their social media was on top of answering any and all questions thrown their way. It helped reassure everyone who was watching this storm on their TV, or stuck in a hotel, that they'd help us still have a good time.
When Sunday came around I did have fun. I ogled cosplayers (the good and the bad), bought tons of fun art by Lord Mesa, and enjoyed a couple panels with my friends. But nothing could top the fun I had hanging around on Saturday and trying to make the best out of a bad situation.
Cooperation and a willingness to push through were the only reasons that this weekend worked. The people I met and all the wine we drank brought us closer together. Next time when we stop by at HVFF I want to be with these same people. If they were great during a snowstorm imagine how they'll be when they're not cooped up? Brilliant I tell you!
HVFF has decided that they will not let this region down! In a surprise move (at least for me) they announced a return makeup date! They will return July 2 & 3 and will honor any day passes that weren't used because of the Blizzard. Here's hoping that Round 2 will be just as fun as Round 1.