Before you dive into this Arrow review, a disclaimer:
Full-on Olicity fangirling ahead. If you don't want to read about Olicity (mainly, among other things), turn back now. Or keep reading. Because I don't care. This fangirl has been waiting for over a year and half to write this review.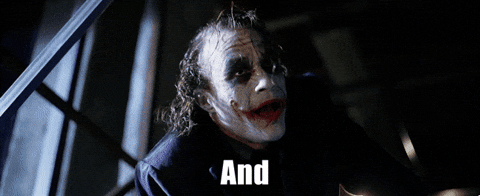 Following Arrow's third hour of its sixth season, I spent a few minutes just sitting and thinking about the last time I'd felt this excited — and feelsy — about this show.  You know, the kind of feeling that you get when you simply count the days until a new episode; where you binge on promotional photos and sneak peeks; where you skip a night class because it's a "huge" Arrow episode.
It's hard to believe that it was as long ago as Season 4A. But that feeling is back. And damn, I've missed it so much. It's such a wonderful feeling to have good things to say about Arrow.
It's funny because I wrote something similar about The Flash in this week's review in how it's completely changed for the better since last season. How it acknowledged its flaws and how it chose to correct them. How it has returned to the show I loved as a result. And, you know what, that's exactly what Arrow is doing this season.
There's nothing wrong with making mistakes. So long as you learn from them. It felt like, for a majority of Arrow's fifth season, that it kept making mistake after mistake and only spiraled deeper into a hole that was dark and unrecognizable. It didn't seem to learn along the way. But after an offseason to recollect themselves and forge ahead in a new chapter of Arrow, the producers have gone "back to basics" – to what really made Arrow work in its earlier seasons.
And while a big part of that is Oliver and Felicity (duh), in general it's the focus on the personal aspect of these characters. Because while, yes, this is a show about a superhero. It's not a superhero action movie. It's a show about the hero; about the man underneath the hood. And in doing that you have to remain true to your hero's heart and soul. Arrow lost sight of that last season.
But this season is a new beginning. I really feel like Arrow is doing a service to itself with a theme as broad as family. It's a theme that can span the entire show as all characters can find a place in the story. Whether it's Oliver's dive into parenthood, Oliver, Felicity, and William becoming a family, Quentin and Black Siren, Rene and his daughter, and what lies in store for Diggle, Dinah, and Curtis.
The theme of family itself is a reminder of what's important on superhero shows, and television in general. Whether we're reading a book or watching a movie or a television show, we're looking for a connection. Whether that's a certain character, a certain storyline, or a certain ship, as fans we're looking for something to give a damn about. Life is fast-moving so we don't really make time for things we don't care about.
How do you create a dedicated fanbase? You give them real characters and relationships to hold onto. You give them something that they can invest in, that they can dedicate themselves to, that they can relate to. You make it so that if they were to miss an episode live, that it would feel like they missed an important moment of their lives.
And, no, that's not silly in any way. That's art. Art is emotion. Emotion demands to be felt. There's no weakness in investing in something that you care about; that makes you happy. It's those that choose not to embrace it that are weak.
With that said, Arrow has been that show for me. In the early seasons, Arrow was that show I couldn't miss live. It was that show that I skipped a night class for. It was that show that I spent writing a review for nearly four hours because there was so much I needed to express.
So when that show disappeared in the latter half of season 4 and season 5, it made me upset. I'd invested so much into this show. A show that had shown me exactly what it was, only to become something else entirely. Yes, I wrote a lot of critical reviews last season. But when you care about something as much as I care about Arrow, you have to do what you feel is best by it. And I wasn't going to sit there and pretend that everything was okay when it was not. I wasn't going to write lies. I always write the truth.
I could only have hoped that Arrow could return to the semblance of what it was back in the days of seasons 2 and 3 (and 4A). But following "Next of Kin," for the first time I feel like my Arrow is returning to me. Sure, it looks a little different. Things have changed, relationships have developed, characters have come and gone. But the essence, the thing that has always defined this show, has returned. And that's all I wanted.
Let's break this episode down:
Olicity Rises
Olicity has been a blessing in my life. Not only have I gotten to watch two amazing characters on their beautiful journey to and through love, but I've also met some of my best friends in life because of it. And while Olicity hadn't felt like Olicity in a while, that friendship and those feelings I have about Olicity never went away. But I have to admit, with Olicity's resurgence, there is a warm feeling in my heart as Arrow rounds home on the Olicity train.
The most beautiful thing about Olicity is that it was never planned. It was a complete accident. The best accident to ever happen in the existence of accidents. It goes to show you that sometimes the best things in life are the things you don't plan for. Sometimes, if you're lucky, you find magic.
Stephen Amell and Emily Bett Rickards are magic. They have been since their first scene together in the third episode of this series. There had been something missing up to that point — in relation to Oliver's character. Oliver was our hero. I was supposed to want to root for him. But I didn't. I didn't know him. That is, until he walked into Felicity Smoak's office.
There was more in that single scene than we'd seen in the previous two hours combined. I saw the beginnings of who and what our hero could become. I saw that, in spite of his troubled past, that if he was surrounded by the right people, like Felicity and Diggle, that he could become a true hero. And that's what happened.
Arrow found lightning in a bottle with Olicity, and they knew it. They knew immediately. So you have to admire how they handled their relationship in seasons 1 and 2, developing that friendship and that trusting foundation while transitioning into feelings of romance and, ultimately, love in season 3. It was a journey that was grounded in its own organic nature. It never felt forced, it always felt like a natural next step.
While Oliver and Felicity's journey has had its shares of ups, there have also been downs, including the baby mama drama in season 4, that was unnecessary and set them back for two years, or season 5, where both characters were out-of-character. The journey has been rough, but it's brought us to this point.
Let's be honest, there's probably not many Arrow seasons remaining, so this is the prime time when we're going to get to see Oliver and Felicity's future play out. And season 6 appears to be a game-changer for Olicity.
In the season 5 finale, Oliver and Felicity shared a kiss, which was the indicator that Arrow would be revisiting the fan-favorite couple in its sixth season. While I expected something similar to season 3 — where we missed a good chunk of development — season 6 felt more realistic. There had been time that had passed, yes. But it didn't seem as critical as missing between seasons 2 and 3. That, and Oliver and Felicity weren't together when the season began, which actually was the best thing that could've happened. Because we got things, like in "Next of Kin."
"His life will be better with you in it. Just like mine."
This was the obstacle from the beginning of season 6. The reason that Oliver and Felicity didn't jump headfirst into a relationship following the island explosion. Oliver had to embrace this new role of being a father, on top of being the mayor and the Green Arrow. It was a lot to balance. But most importantly, he was struggling on the father front. Both he and Felicity agreed that they'd put their relationship on hold until it was what was right for William.
We've finally come to that moment.
I was really impressed with how Arrow dealt with that transition of bringing Felicity into William's life, thus making the transition back to Oliver and Felicity getting back together.
Felicity has always been Oliver's rock. She's been the one that has held him steady; she's been the one he's trusted with her opinion; he's been the one that he's looked to for help; she's been the one that has made things simple.
So something as simple as William needing help with math — something that wasn't Oliver's strength (was anything in school his "strength?"), but was Felicity's strength — was brilliant foreshadowing at Oliver, Felicity, and William becoming a family. Because if you weren't thinking, "Felicity is going to make an amazing mom!" during that scene, then something's wrong.
All Oliver wants for William is to provide a stable, loving, safe life. Everything that a parent wants for their child. And when Oliver saw Felicity and William interacting, saw how she knew exactly what to say to encourage him when he was down, saw how wonderful they were together, that was all he needed. He knew, then and there, that he was going to make a family alongside Felicity and raising William.
One of the things I loved was how this episode did everything to foreshadow this new family dynamic between Oliver, Felicity, and William. You had Quentin mentioning parenting with Dinah — how they worked as team as parents. You had Felicity encouraging William and telling him exactly what he needed to hear when he was feeling down. You had Oliver looking on, proud and smitten as hell, as she did so.
William is smitten with Felicity. Of course he is. Like father, like son. Right now, William is still struggling with losing his mother. That's not something you get over quickly. Or at all. It'll surely stay with him throughout his life, but it's someone like Felicity, bringing a stable female, mother-like presence, to the fold that'll make things easier for William.
And I'll be damned if it isn't Felicity becoming that mother figure for William that a) gives Oliver the confidence to go back to being the Green Arrow (because he knows William has someone other than him to care for him) or b) gives William the courage to tell his father that while he needs his dad, so does the city. Either way, I'm going to die of feels.
If you've seen any spoilers regarding Olicity (joyous dance!) then you know what's coming. And it's good stuff. This is for real. Oliver and Felicity are getting their happy ending. They're starting a family. And we're starting to see Olicity's journey really come to fruition.
So long as Arrow continues to pay homage to the people in the superhero show, things are going to be fun. It'll be nice to write good things week after week. Even more fun to have my Arrow and Olicity back.
Introducing the New Green Arrow

A New Green Arrow took center stage in "Next of Kin" as John Diggle took up the mantle from his best friend, in what was beautiful but also confusing and infuriating at the same time. The idea was that Oliver stepped down as the Green Arrow because he had his son, William, that needed him. But in introducing that, without context, it was confusing that Arrow had forgotten that John Diggle also had a son and a family.
I understand that Oliver needs to be there for William. I understand that, yes, Diggle would absolutely be the only other person I could see being the Green Arrow. But at the same time, the reason Oliver stepped away as Green Arrow was because of his son. What about Diggle? What about his daughter son? (Still salty @ Barry Allen for erasing Baby Sara.) Why did it feel like Diggle was expendable?
Granted, the show did address those issues, even though they weren't necessarily comforting. Diggle had accepted long ago this life he's chosen. And that's true, given that he did step down once before only to return for his team/family. So that makes sense. But it felt like Arrow — and everyone — had forgotten that Diggle is also a father. So it was nice that Oliver actually acknowledged that on the show. Because it needed to be said.
As far as Diggle stepping into the role of Green Arrow, it certainly wasn't an easy transition. It never was going to be. Because my brain is always half-rooted in sports, I couldn't help but draw a comparison between Diggle's situation and a rookie quarterback – both stepping into new roles that demand leadership and accountability. The quarterback, the leader, always gets a bulk of the credit and a bulk of the blame. But that comes with the territory.
As does the pressure. And Diggle was feeling the pressure. But it wasn't the physicality of it, and his tremor. That had disappeared — surprisingly and too suspiciously. This was more of a mental thing, which affected him more than anything.
We saw early on that he froze in the field when asked to make the call for the team. People were injured as a result of his slow response. It was something that he rightfully blamed himself for, but also something that he vowed to not do again. But that didn't stop Diggle from believing that he wasn't cut out for this. That Oliver had made a mistake by choosing him to succeed him.
The wonderful thing about the Green Arrow and Team Arrow is that it's not rooted in a  singular person. From the start — the true start — this has been about more than just Oliver. It's been about Diggle and Felicity and Roy and Sara and Laurel and Thea and Curtis and Rene and Dinah. This crusade that Oliver started long ago wouldn't have become a fight to protect the people of Star City had it not been for others, including Diggle.
And that's why it was damn important that Oliver tell Diggle exactly that. "You're one of the main reasons the Green Arrow exists."
And it's the truth. Between Diggle and Felicity, Oliver was able to become the hero that he is today.
When Oliver started out, he operated on instinct and fear. It was something that he had to work through. And he told Diggle that eventually he'd do the same. Diggle was the one that had faith in Oliver that he could be more than a vigilante. That he could be a hero. Now, it's time for Diggle to have faith in himself.
Oliver told Diggle that he could be a better hero and a better leader than he ever was. And Oliver believes that. He gets part of his strength from Diggle. He's come the strong leader and hero he is in part due to him.
So the next time Diggle went out there to take out our villain, he didn't freeze. He collected himself, he owned it, and he took them out. It's just the start, but Diggle is learning how to be the leader.
But drugs? How far is Diggle willing to go? This isn't going to end well.
Potential Consequences of the FBI Investigation
Perhap overshadowed by the goodness that was Olicity, there continues to be a serious problem in the form of FBI Agent Samantha Watson. But perhaps that was the idea? Distract us with the pretty while they set the stage for something down the line.
Agent Watson isn't just investigating Oliver Queen. She's investigating the entire team. Oliver, Diggle, Felicity, Dinah, Curtis, Rene. That means that she can take any and/or all of them down, which really raises some interesting questions about the challenges that lie ahead this season.
We don't really have a big bad this season. Apparently it's supposed to be a "group of villains" serving as our big bad. But what if the big bad isn't a typical "villain?" What if it just so happens to be the government?
With the theme of family being the defining factor this season, there's this sense that I have about the team having to get through struggles as a family. Just thinking of all the things that they've done, including Felicity, who's done a ton of illegal things from behind a computer, and this persistent Watson. There's the potential for some serious trouble there. Not to mention Cayden James, our Helix founder, is still out there waiting to strike.
I feel like this storyline, which isn't in your face about having long term effects, might actually prove to do just that. It'll be interesting (and quite terrifying) to watch play out throughout the season.
10 Things About "Next of Kin"
It's really nice to feel "happy" about Arrow again. It's not perfect, but it's nice to look forward to the next episode with optimism.
Olicity was fire in this episode. God, I've missed these two in moments like this. You know, personal moments outside of the team and work. It's what makes superhero shows worth watching. Those moments. And I'm so ready for more!
I literally shouted, "Felicity is going to make such an amazing mom!" as she was working with William, as Oliver looked on. Then, I envisioned Oliver thinking the same thing. Because you know he was.
All I could think about during Diggle's early struggles as "rookie" Green Arrow was Bears rookie quarterback Mitch Trubisky doing the same. Granted, they're different situations entirely. But both are new to this massive role that demands leadership and accountability, and both have done both well while dealing with the struggles that come with being new to the game. Sorry, I've always got sports on the brain.
Very subtle with that "Oracle" nod, Arrow.
Also, yes, Felicity, Oliver's abs are definitely one of his best qualities. Never forget that.
Rene really pissed me off in this episode. Just when I felt like I'd turned a corner with him — with his daughter storyline — he goes and acts like that. There are better ways to act, like an adult.
The "Green Monster." That. Is. Dope. I want one. You know, for the inevitable zombie apocalypse.
Diggle did what now?! Why?!
Did I mention Olicity? Because that made my week.
Arrow airs Thursdays at 9/8c on The CW.