Oh, yes, we're back! Timeless is that show, the one that gives us so many feels each week, that we just have to get them out in round-table form. So buckle up, because, once again, we have a lot of things to say about the show we're all obsessed about.
Joining me are Alyssa, Erin, Lyra, Charles, Lariel, Bex, Kayla, and our guests Priya and our friend Funmbi, from We So Nerdy. So let's talk Timeless feels!
Describe your feelings about "The Darlington 500" in one gif:
Lizzie: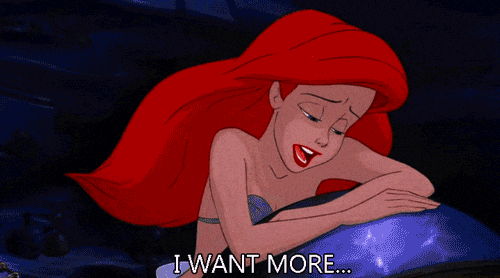 Alyssa:
Erin:
Lyra: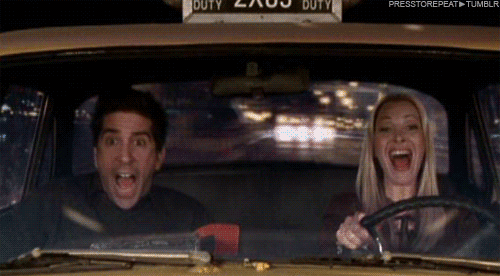 Charles:
Kayla:
Bex:
Funmbi: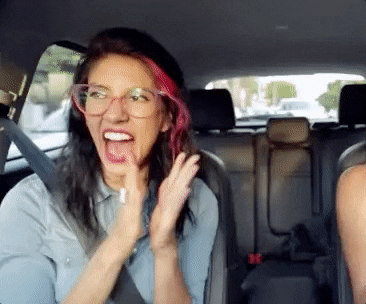 Supriya:
We got a little Wyatt backstory in this episode, and it does a lot to explain what kind of man he is. How do you feel about his dad's behavior? Does it help you connect the dots in some way, with the man Wyatt is right now and the man he was before he met Lucy and Rufus?
Lizzie: I don't even think this needs to be said, but just in case: his dad was not a good man, and he was clearly not fit to be a father. The fact that Wyatt could have that childhood and not come out a bully or someone who channels anger in a destructive way, but the man he is, speaks a lot to what's inside him, to his grandfather, probably, and to the choices he made to channel his anger and become actively better.
And I think it also shows why he fell so deeply with Jess, and why, after that moment in the Alamo when he felt Lucy and Rufus needed him, the fact that they were keeping secrets cut him so deep, but also how quickly he let go after, and how he was willing to risk his life to protect him. He's just a man who feels deeply, way too deeply, you might even say. And sometimes emotions can cloud a man like that, but emotions can also set him free.
Alyssa: This episode did a really good job of illustrating exactly why Wyatt Logan is the man he is today. The characters that we all know and love, they've been shaped by their experiences. The good, the bad, the heartbreaking. Wyatt is the perfect example of that. All we know about Wyatt is that one of the defining moments in his life was the loss of his wife. It helped us in understanding his recklessness and his grief. But this episode shone a light on Wyatt's childhood, which is a huge reason why he is the way he is. Wyatt's father wasn't a good man. We'd heard him say that last season. But we learned exactly what his father used to do that made him so awful. Sure, he taught Wyatt about cars. But he did it in a horrifying way. He'd throw a young Wyatt in the trunk of his car and drive around until he scared the crap out of him. Then his dad would make Wyatt fix the car while he'd drink beer and smoke cigarettes. WHO DOES THAT TO A CHILD? Wyatt had had too much by 15, when he finally decided to fight back. Wyatt had to grow up real quick as a young teenager.
The part that really broke my heart was after the fact when Wyatt realized Lucy and Rufus had heard about his troubled childhood. You could see that shame written all over his face. He was embarrassed. Wyatt never wants Lucy and Rufus — his family — to ever look down on him. But, as we all know, Lucy and Rufus love Wyatt because of all of the things that make him him. And, in a way, they're getting to see just how much Wyatt has changed since being a team with them. They've got his back, just like he's got their back. Always.
Erin: I think we get an even better understanding of Wyatt, which makes us love him more, because we understand why he is the way he is. We know that people are shaped by the moments in their lives and a lot of times we don't understand it. But I think getting to know more about Wyatt, I found that I saw him as vulnerable for the first time.
And I felt like that had been missing from him. Sure, there were flashes of it – when he talked about Jess. But overall, he's a hard ass. And we learn that he's had to be, cause his Dad was a douchebag who needs to have his ass kicked.
Who does what he did to a child? I hope Rittenhouse turns on his Dads ass and throws him in a trunk.
Lyra: Wyatt's backstory makes me want to invent technology to travel into alternate universes/tv shows. There I will work my way up the political ladder, becoming a powerhouse to the likes of Rittenhouse. I will then make the whole HOUSE FALL DOWN before calling Division of Youth and Family Services on Wyatt's pops. By then I'd have various sources of income and would be the Elon Musk of my time. Wyatt wouldn't be removed from his home and put into foster care. I'd do all the stuff and things to make sure he goes to live with his grandpa, the education he needs, and all the love so he knows that his father was a dick and wrong about treating Wyatt that way. Would it change a lot from the show? Probably. Would I be like this slightly creepy fairy godmother? Just a bit. But stories like this light a fire under my ass and I just want to transform into full Latina mode and destroy asshole peeps with my knowledge. Plus I'd make sure that he met Lucy and Rufus. Meet cutes. They can happen for BFF's and future romances too!
Charles: First of all, fuck Wyatt's dad. Hope someday Wyatt can go back in time to punch him in the face. Now as to how that made him into the man he once was to the man he is now , I feel we have only just scratched the surface. Wyatt's opening up to Wendell was a shock and that Lucy and Rufus heard it was something I don't think he was ready for yet. He doesn't want them to see him wounded because he has to be that rock for them. Will he open up more to them in the future? I believe he will to Lucy at least. We have much more to learn of Wyatt's past and we will have to explore that if Wyatt is to grow into his future.
Lariel: I am such a sucker for men with this kind of backstory. In fact, I'm married to one, so I understand so well how abusive parenting can impact someone and just how difficult it can be to rise above that past. That disapproving parental voice is always there, and shutting it out is an eternal struggle.
I now wonder how many of Wyatt's scars came from his military service, and how many came from his father.
Kayla: Yes and no. Yes, that it makes things become a little more clearer about some of Wyatt's more reserved characteristics. No, that we really need more explanation. I'd love to see Wyatt's abusive father get some payback eventually in some way. Dealing with and opening up about his past will only help Wyatt come to terms with the fact that he came out the other side a better man. That he is stronger and tougher and I do think there's A LOT in Wyatt's past he's pushed down that he is now going to have to confront, like his abusive father. I love seeing characters reconcile these types of pasts with the person they have become, and realize the have scars – but they've healed. They are better. That they can move on. Wyatt has to figure out how to let this part of his past go.
Bex: I hope Wyatt's dad is rotting in a prison cell somewhere. My heart completely broke for Wyatt in this episode, but at the same time I loved all this backstory because I feel like for the first time I understand his recklessness, every aspect of his character. I'd always considered he'd had a rough childhood, from the tiny snippets of his youth he revealed in Party at Castle Varlar, and I've been waiting since then to learn more. This was my dream Wyatt episode.
Funmbi: Getting more of Wyatt's backstory in this episode was truly one of the highlights. Given all the time travelling, it's Lucy that we typically see as the one with the knowledge of the time period, guiding us through the mission. Wyatt really takes that role here because, clearly, he's surrounded by "coastal elites" (*SNORT*), and if they're going to figure out what Rittenhouse is doing with NASCAR, he has to take the lead. Wyatt is so knowledgeable about the history and the mechanics. At the same time, I love getting to see him be a fanboy. I love Wyatt's joy! It totally makes sense that this is the place where we'd learn more about about how Wyatt grew up. His love of cars (and moonshine) is so interwoven with the pain of his father's abuse. I think it also explains Wyatt's character when we first meet him in Season 1. He's tough as nails and badass, but he's also a runner. His relationship with his father and then losing Jessica contributes to why Wyatt is so mission-oriented and not so interested in emotional relationships. It's a testament to Wyatt's character development that he's able to open up to Wendell Scott about a painful time, still fanboy over his hero, and then use that painful memory of his childhood to connect with Lucy and help her through her disillusionment with Carol. It's a testament to how much the Time Team is their own family.
Priya: From the brief mention in season when Wyatt opened up about his grandfather, we knew Logan Sr. was a bad father. I figured it was ignorance at best (ie: he walked out) or what was confirmed, abuse. It was heartbreaking to get confirmation that Wyatt was physically and emotionally abused. As for how I feel about his dad's behavior, as soon as someone figures out how to go back to a time when they may already exist (because I have a feeling that's coming), Rufus needs to fly someone back to choke Logan senior with a pack of cigarettes and a beer bottle. What he did to Wyatt is not just abuse, but torture. Terrifying a child and then forcing them to do manual labor with the threat of additional physical violence coupled with mocking? There is absolutely nothing to justify this behavior.
With how Wyatt is right now, I feel like we got more dots connected in how protective he is. Clearly there was the influence of his grandfather, but to what extent? I'm assuming at this point the grandfather is dead and the complete lack of mention of a mother in any context makes me wonder if she died or left when he was very young. Gut feel says the former. One of the things that really struck me from the start of the series is that while guarded, Wyatt can be very open and communicative depending on the circumstances, which was on display in this episode. I want more information as to how he got to this point. Was he always like this, thus making him more of a target to his father, or was this something that was more a product of what happened after he left home? What happened to make the 15 year old bootlegger join the army, and how did he take care of himself in the interim? I loved how he found a way to connect with Wendell and it was interesting how easy it was for him to open up about his father and what happened. He wouldn't have volunteered that information, but he promptly corrected Wendell's impression about any positive aspect of his father and managed to do so in a way that did not come off as a pity party, but froze when he saw that Rufus and Lucy overheard. This was sad to see because while Wyatt trusts Lucy and Rufus with his life, there's still a part of him that feels broken from what was done to him, and now those cracks are exposed. I can't help but think this is a good thing, because having people who we know he considers family to see the scars and love him because of them, not in spite of them, can only help. I could be wrong, but gut feel tells me he never told anyone in the present day about his past, not all of it, and now these two are slowly learning everything there is to know, because he finally has a family as it should be, people who truly love you unconditionally. I'm glad we are getting snippets of what makes Wyatt who he is and I hope it continues.
Lucy is still struggling with who her mother is. Is it really easier for her, knowing that her mother is basically evil? How does she reconcile what happened with the woman she grew up with? How does she move forward?
Lizzie: I don't think it's easier, not really. I think Wyatt saying that was a big JESSICA IS COMING AND SHE'S GONNA BE EVIL, TAKE NOTICE, foreshadowing. I also think that this is more applicable to someone like Jessica than to your own mother. This is not one of those things you ever get over, but hopefully, with the team to support her, it can be something that Lucy can deal with. She deserves people that love her for who she is, and not for what she could do for the cause, and I don't think Carol is really one of them, even if I do think she loves Lucy.
Alyssa: Given the point that Lucy is at with this struggle it's certainly not easy for her to reconcile what's happened with the woman she revered. This woman is her mother. This is the person that's supposed to always protect her, always put her first. And Lucy learned that not only is her mother evil, but she's not willing to put her daughter before Rittenhouse. Maybe in time this will get easier for Lucy. But right now, while it's fresh, I can't imagine how hard this is for Lucy knowing what her mother put her through, knowing what her mother has done to ensure her sister never returns, and knowing that her mother will never put her first. How does she reconcile with what happened? Time. She has to accept what her mother did and who her mother is. She has to understand that family isn't defined by blood. Lucy has Wyatt and Rufus and the rest of the team to lean on, to care for her. THAT is her family.
Erin: The thing is, it will never be something you can really come to terms with, I think. Lucy will never be able to change who her mother is, but on some level I think that she's going to be wondering if she's going to be exactly like her Mom. Is bat shit crazy a gene, that's what I would be thinking. But I also think that with all the crap that her Mom has done to her, there is no amount of time that will really ever help her reconcile with that. This is an instant where it's okay to get angrier over time. It's a moment where it's okay that there is no positive outcome. Like your Mom got rid of your sister, Lucy. That will never be okay, never mind the other shit she did to you.
Lyra: Shit like this never goes away. It's like gum under a desk. Once that bad boy solidifies you are in for a world of work and avoidance! Carol, the gum in this scenario, has solidified herself into a person who chooses greatness over her own child. Accepting the fact that you might lift your legs up a little and bump into that piece of gum under your desk is inevitable. But you can learn to work around it, know where it's at, and swing that leg away from solidified junk. That's what Lucy is going to do know. She'll know her mom is evil. And she'll deny it for a bit, thinking that she can just avoid it. But the day will come where she'll have to flip that desk over and chip away at that gum with a screwdriver. There's only so much time she can take before it needs to be addressed. And what Carol did, all of that will need to be looked at before they move forward in their lives. As for reconciliation, the bond between a mother and daughter is amazingly strong. But that's no excuse for accepting the shit things that our families do. Lucy will always love her mother but she'll never fully trust her ever again. It's too late for that.
Charles : As Lyra said earlier, betrayal like this will never leave Lucy. That's not to say Lucy won't get over it but right now she's very wounded. She had just spent 6 weeks with her evil mom and demented wanna-be step-sister Emma. Who knows what happened in that time? Remember that this all started so Lucy could get back her sister. Lucy is still dealing with that pain as well. Thankfully she has Wyatt and Rufus to rely on and care for her.
Lariel: Does anyone else see the parallel between Lucy and Wyatt here, with parents who cut them down? Carol may not have been physically abusive to Lucy, but things like going through her school papers and deleting whatever she found "not good enough" is very damaging too. I actually think it's pretty easy to reconcile Rittenhouse Carol – it's an explanation of why she did the things she did.
Kayla: I honestly don't know how Lucy is dealing with the revelation that her mother is evil. That she was lied to her whole life and that her mother has tried – this being the key phrase here – to manipulate her into her beliefs. To realize that your existence is to keep an evil organization going for another generation. To realize a lot of what you know to be the truth is a lie. This type of information and betrayal will never leave Lucy.
Bex: Lucy doesn't give up on family that easy. She's not ready to move forward, and I don't think she should even consider doing that just yet. My belief is that Carol isn't completely against switching sides; I still feel there's hope for the Prestons. I'm all about happy fluffy bunny endings, so as long as Carol is still alive, and Lucy is still fighting, I will believe there's a positive outcome to this current separation.
Funmbi: "Absolute power corrupts absolutely," and this is Carol. It actually shouldn't surprise us, because Carol is a product of Rittenhouse. Their primary concern for decades (centuries?) has been to reorient the world so that they can be on top. Carol has been socialized into that mindset and nothing can get in the way of that goal; certainly not an alternate universe where she has another daughter (Amy), but is comatose… But the thing is, I really believe that Carol wants Lucy at her side as Rittenhouse ascends to their power-position. But that's not Lucy. I know this sounds kind of twisted, but part of my wants to thank Carol for keeping Rittenhouse a secret from Lucy. Lucy had a chance to develop an actual conscience. She knows that Rittenhouse must be stopped, even if she must confront her mother time and time again. But it cannot be easy for Lucy, it can't! In last week's episode, we saw how much of who Lucy is today is an attempt to follow in her mother's footsteps. This is natural, instinctual (as Wyatt says… even he wanted the approval of his abusive, no-good father). My heart breaks for Lucy, because it's so clear that Carol is 100% with Rittenhouse. But I have hope that Wyatt (!!!!!!!!), Rufus, and the Time Team can help her and give her the strength to oppose Carol.
Priya: I think it's absolutely not easier for Lucy to know the truth about her mother, especially given all the shocks she's had to absorb regarding the truth about her father, the loss of her sister, and just everything the last several episodes have thrown at her. Right now, she's going through the various stages of grief, and it looks like we're in the anger stage. But, this is likely hurting her a great deal and as much as we may like, we can't turn off the love we feel for other people. Plus, based on what Lucy has mentioned about the mom she remembers with the sister and the current mom, is that as messed up as Carol is, she does love Lucy. I honestly don't know how these two can reconcile or if reconciliation is possible. What will help her to move forward and deal with this loss is her found family: Wyatt, Rufus, Denise, Jiya, and the crazy uncles/cousins in Mason and Flynn. I hope she opens up about what happened to her in those 6 weeks she was with Rittenhouse (ideally to Wyatt). At her core , Lucy is strong, so she will get through this. I just hope they show her knowing she doesn't have to do this alone.
CONTINUED ON PAGE 2…