Fandoms. They make the world go round. They make us happy. They make our hearts smile and they make our hearts full. They make us angry. They make us feel.
They are who we are.
Narrowing down the top fandoms of the year is one of the hardest jobs on this site. Why? Because we love them all so much. We all have very passionate opinions about fandom, and let's just say we don't always agree on which one is the best, which one is the most passionate. Because the truth is – all fandoms have positive and negative. But this year, we've chosen the fandoms that have affected us the most.
These are in no particular order guys – because it's hard enough to play favorites.
TIMELESS
If there is any question why this is on our list, then you haven't been paying attention. Yes, we went there. Timeless has been one of the shows that has changed the way that we look at fandom, but also made us so proud to be fans. Earlier this year we were devastated when NBC cancelled Timeless and like many of you – cried. Timeless wasn't just a TV show to us, it was a lesson in history, actors with a ton of chemistry, and it was must see TV. NBC didn't give Timeless a chance: poor time slots, lack of promotion, and a lack of understanding of, yes, the fandom.
But what we've seen and been lucky to be a part of is the way that the fandom banded together. We've been part of meetups, helicopter banners, Times Square, and so much more. Because there is no extent that we wouldn't go to for this fandom, because this fandom reminds us of the greatness of fandom in general, and why we fell in love with fandoms in the first place.
If you haven't heard of Anna Todd's AFTER, you have been missing out. The author is one of the biggest in the world, but remains ever so humble and her first priority is her relationship with her readers. Over the past year the author has given her readers an inside look at the filming of the movie, building a relationship between the actors and her readers, and let AFTERNATORS know that the movie is not just hers – it's theirs too.
But the reason that the AFTER fandom makes our fandoms of the year is the way that the fandom supports each other. The fandom constantly keeps each other informed, the fans work together and they believe in Anna. They are so impressive that when the teaser trailer for the movie dropped it garnered over 40 million views in a few days. The fandom is dedicated. They inspire us to remember what fandom is about.
DC TV
Is there a year that DC TV won't make our list? Probably not. We're obsessed – good or bad – we are obsessed. Now, the truth is the shows are testing our patience this year, but when don't they? With DC TV we go through peaks and valleys. They keep us on the edge of our seat. The fandoms are divided, but at the end of the day, their devotion is unparalleled.
DC TV has build a strong fanbase_ one that is vocal and one that is passionate. Regardless of who you ship, who you hate, and what you love on any of the DC shows – we can guarantee one thing – passion runs through these fandom's veins.
THE MORTAL INSTRUMENTS
We're not talking about Shadowhunters here. No offense to the television show – ok, offense cause personally, I hate that show. The Mortal Instruments ranks among our top fandoms for that reason – we survived the show, while never forgetting where our love for the Shadowhunters universe came from. Our love for the books reigns supreme.
And you know Queen of Air and Darkness was released this week and we've all be on a countdown for that.
We would like to say, however, that we do respect the #Saveshadowhunters movement. Much respect for all the money you have raised for charity, and the good you've done.
WAYHAUGHT
The Wayhaught fandom is one of love, growth, and inclusivity that is grounded in positive LGBTQ representation. They (the fandom) have joined Waverly Earp and Nicole Haught on a journey full of ups and downs, and come out as a stronger & educated community for it. Be it man, woman, or dragon, the Wayhaught fandom has your back, and Earpers do too.
OUTLANDER
It's always a great thing when you read a set of books and you love them. It's an even greater thing when that book is adapted and the love for it does not alter – it just grows stronger. Outlander's passionate fanbase is giving, passionate, and dedicated. Every week they are on top of the show, spreading the word online and keeping the conversation going. The Outlander fandom has a love for history and a love for each other. They set the standard: from their accurate costumes, their fan art, the way that they make us believe that our own Jamie is out there…
Outlander fans are united.
TO ALL THE BOYS I'VE LOVED BEFORE
Now, for me,I have loved Jenny Han's writing for forever. Seriously if you haven't read The Summer I Turned Pretty series, you are missing out on one of the best book series ever written. EVER. But along the lines of one of the best ever, Jenny Han's, To All The Boys I've Loved Before is up there too. This year, the movie adaptation debuted on Netflix and it took off like no other. Lana Condor and Noah Centineo have become household names that the world can't get enough of. But what makes this fandom so special – in my opinion – is that they remind us why it's okay to live and believe in love. After all, that's what the movie taught this fandom.
SUPERNATURAL
Supernatural is one of the biggest fandom communities for a reason. #SPNFamily is full of kind, weird, and charitable people who are willing to roll their sleeves up to help their community. They've helped give birth to and care for movements like GISHWHES and Wayward AF. And year after year they fill Hall H at San Diego Comic Con to the brim, because of how much they love this show and each other.

A DISCOVERY OF WITCHES
A Discovery of Witches is a fandom like none I've experienced before. It's grounded in the belief that stories for 30+ women, where they fall in love and go on adventures, are worth telling. This belief allows for a community of distinct women (and men) to come together and celebrate the female journey. Plus histories, hotties, and respect. Who wouldn't want to be a part of that?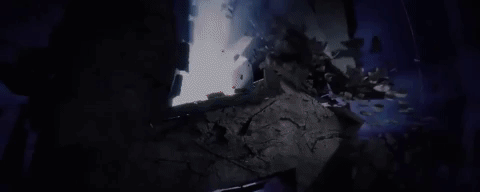 MARVEL
Today was the day to be a Marvel fan, and the day that proved why this fandom evoques so many emotions, in all of us. All we got was one trailer for Avengers: Endgame, ONE trailer, and the internet was set ablaze with theories and wails of terrified fans asking for their favorites to be spared. Love it or not, what Marvel has done in regards to creating ONE fandom out of so many characters is unparalleled, and a blueprint for other studios out there, looking to create interconnected worlds that draw viewers in.
What were your fandoms of the year?  Agree. Disagree. Tell us what you think we should have added to the list.