When I came across the synopsis for Becky Wallace's Stealing Home, I just knew I had to read this book. Not only did it sound like the perfect YA contemporary summer read, but it was a book where sports was the center. And when it comes to sports: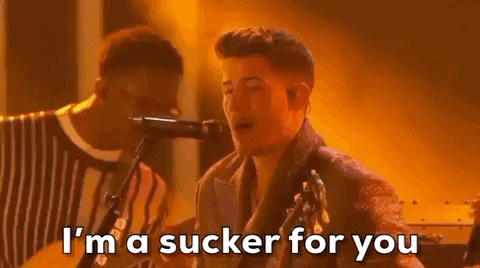 I'm happy to say that the book was worth the hype that I'd heard and had formed from my own expectations. It had everyone one could want: A strong female protagonist, sports, a hot summer romance, a woman sticking it a man in sports and so much more.
Here's the synopsis for Stealing Home:
Seventeen-year-old Texas teen Ryan Russell knows baseball. Her parents, though divorced, share ownership of the Buckley Beavers minor league team, keeping her busy with a goal to become general manager. Ryan's assisted with new players before, but Sawyer Campbell is refreshingly different. A first-round draft pick from Georgia and son of a watermelon farmer, Campbell is hardworking and smart. He's easy on the eyes, too, but Ryan knows the strict rules about dating players. Both teens' futures are uncertain: financial trouble for the watermelon farm and a possible sale of the Buckley Beavers. As they spend time together, Ryan receives praise and respect like never before, making it difficult to stick to the rules and stay out of the rumor spotlight. Teaming up with Campbell seemed like a great idea until the walls Ryan has put up start to crumble. Will they be able to salvage the team and their relationship before the final inning?
And if that isn't enough, here are five reasons why you should read Stealing Home.
---
1. It's a YA contemporary sports book.
I consider myself an avid Young Adult contemporary fan. That wasn't always the case, but I've found that I've gravitated more towards contemporary than fantasy these days. Perhaps it's a combination of the fact that I've found stories I can relate to, as well as finding my writing niche in the genre. As for interests, the number one way to get me interested in anything is sports. I don't care what sport. You talk sports, I'm interested.
Stealing Home is focused around a minor league baseball organization, which is intriguing in itself. And in this book, it's not just something that you watch as your car continues to drive passed it. No, this entire book is centered around it, and I loved it. Stadiums are my happy place, much like books about sports are my happy place.
---
2. It's a YA contemporary sports book with a female lead.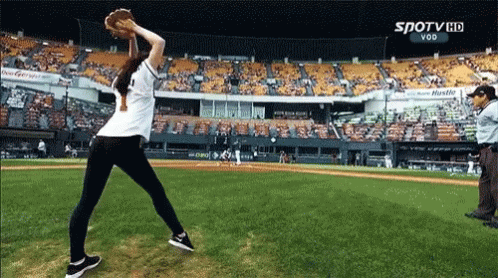 As much as I'm an avid YA contemporary fan, I'm an even bigger sports fan. Ask anyone, the first thing someone learns about me is that a) I love the Chicago Bears; and b) I love sports in general. So when you combine the two elements, it's heaven. But being a female sports fan has its challenges, whether its having guys mansplain sports to me (as if I couldn't out-talk them, as if I'm not a sports writer) or the lack of resources available to female sports fans that aren't degrading (I still remember when the Tampa Bay Buccaneers were hosting a Football 101 workshop aimed at women, as if had they been interested in football they could learn the game without men explaining it to them.)
So it's a pretty big deal to me that Stealing Home is a sports book with a female lead. And a female lead in a male-dominated sport: baseball. While I love any sports book with a female lead, there are some sports where it's more acceptable for female athletes, like gymnastics or tennis or soccer. But baseball? That's a "man's sport." (insert eye roll here.) 
I appreciated how Becky Wallace didn't shy away from that fact either. This was a woman in a position of power in a baseball organization, and she was damn good at her job. Not only that, there were some sexist assholes along the way that tried to shame her, but she wouldn't have any of it. Some people might not understand, but that's a pretty big deal.
---
3. It's got that hot summer romance.
Usually, YA contemporary books get me for the romance. Usually, it's the reason I'll pick up a book. Usually, it's the reason I'll love or hate that book. But with Stealing Home, it was a nice companion to the real reason I was reading, for the woman in sports aspect.
Ryan, our phenomenal female lead, meets Sawyer, our rugged yet misunderstood male co-star, when she's picking him up at the airport. See, he's the Buckley Beavers' new first-round draft pick, and part of her job is greeting new players and welcoming them to the organization. There's an interest chemistry there, but I love that Stealing Home allows a friendship to develop before the two realize there are real feelings involved. As are the very real implications of Ryan dating a player, which she considers a no-no. A forbidden romance involving sports? Sign me the hell up!
---
4. It shows you behind-the-scenes of a sports organization.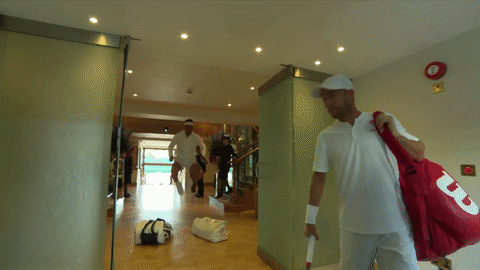 Of the YA contemporary sports books I've read, most of them have had our protagonist as the athlete. But Stealing Home flips the script and has the story being told from the perspective of someone within the organization. And guess what, it's just as thrilling! If not more, because there aren't a lot of books that explore this part of sports.
I loved getting to learn more about the inner workings of a minor league baseball team, with everything from post-game interviews to coordinating promotions events to the higher ups. More than that, I loved getting to see Ryan thrive in her element. That was probably my favorite part of the entire book was getting to see Ryan, a woman, absolutely killing it when some thought she couldn't. It's something I related to, more on the media side of things. Being a female sports writer isn't always the easiest thing, but just like Ryan, I know that I'm good at my job and let my work speak for itself.
---
5. It's a page turner that you'll soak up in a day.
I can fondly recall a time when I had time to sit and read a book in a single day. Those days are gone. Lately, it's difficult for me to even make a dent in a book in a day. Adulting sucks. But Stealing Home was that rare exception to the rule, which I can trace back to the previous four reasons on this list as to why.
When I picked up Stealing Home, I was not putting it down. And I didn't. I spent the entire day soaking up every page and every moment and every glorious sports thing that this book brought me. You know when you tell yourself, "Just one more chapter?" That was me. Only, it was never only one chapter. When I put it down, I wanted more. More from Becky Wallace. More YA contemporary sports books. More YA contemporary sports books with female leads.
---
Stealing Home is now available at booksellers everywhere.