The Rook's second episode of season one left Monica shocked and Myfanwy still looking for answers to why she woke up surrounded by a bunch of vultures on a dark and stormy night. We're barely scratching the surface of this world, it's powers, and the people in it; but we're excited to see more, especially from the small hints we've seen so far that there is something bigger and more dangerous in the works!
1. Finding out the truth about Marcus.
I'm with Monica on the shock and hurt when it comes to discovering someone you care about deeply is in league with those selling EVA's like cattle. It's betrayal after the fact with a person you can't confront because they're dead. It's also a reopening of old wounds that Monica probably thought she was done and over with. But if there's one thing we know about Monica it's that she is persistent AF. She's not going to let anyone stop her, even the disturbing things Marcus was part of.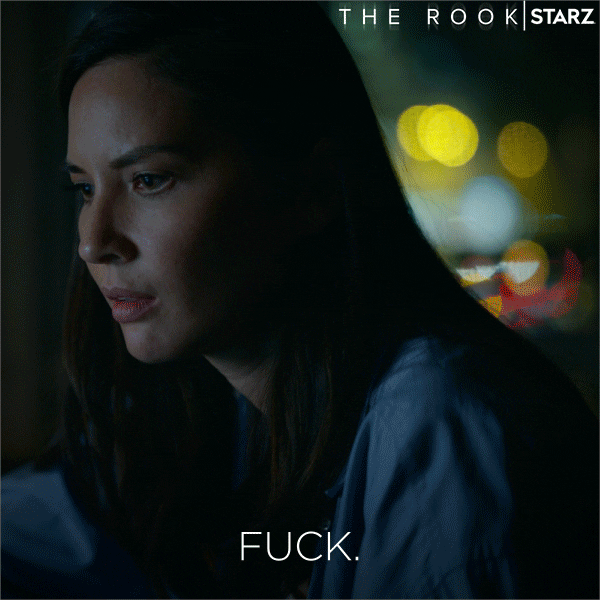 2. Grantchester and his powers in the night.
The more time we spend with Grantchester the more it becomes apparent that he is one of the most dangerous EVA's out there. Just a small flex of his powers can mean the difference between you being able to breath and death. And what's most surprising about him is that he knows his element and isn't afraid to use the powers gifted to him. It's nothing to be ashamed of. For him at least.

3. Myfanwy trying to get back her lost memories.
Myfanwy is doing what she must to figure out her past and honestly, she's got more fight in her than I think I would have in such a situation. Because believe me, sitting there with all these things connected to you while you're trying to will your memories to come back to you, that sounds like the hardest thing EVER. And to do it while surrounded by people that have expectations past your capabilities just makes it worse.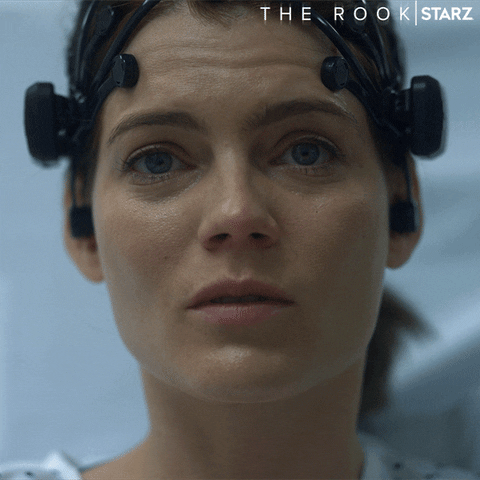 4. Dead man comes back to life.
We know that this world is chockful of EVA's (superpowered humans) but we didn't know that their powers would go as far as bringing one back from the dead. It changes the stakes of The Rook and truly makes us feel like we're JUST starting to uncover the truth of the EVA's. Things are extra complicated because this recently returned from the dead is one of the men that attacked Myfanwy. Talk about drama and plot twists!
The Rook airs Sundays on Starz.