From waking up surrounded by bodies to meeting the Gestalt, there's plenty that we can't stop talking about from the season premiere of The Rook. So before the second episode airs, let's talk about the 5 moments we can't stop talking about!
1. Still talking about waking up on the ground and surrounded by dead men w/ blue gloves.
Legit one of the craziest beginnings I've ever seen. The Rook threw us right into the action without any background or reason why this happened to Myfanwy and I'm totally ok with it, especially with how the rest of the pieces of this puzzle started falling together as time passed. Here's hoping every episode starts off with such a strong opening! With Emma on board I think we'll get just that!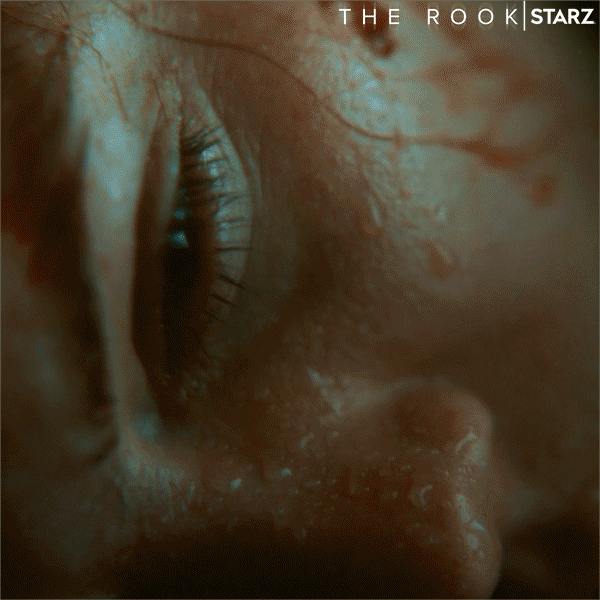 2. Still talking about Myfanwy's powers in the bank.
The Rook could've gone all superhero and showed Myfanwy's powers with no care in the world. I'm looking at you The Flash. But no, The Rook is more subtle in Myfanwy's power and those around her. Doing so makes the show seem more real and possible because their powers are slight deviations from our world. The power she displayed at the bank is only but a drop in the ocean of power this woman has!
3. Still talking about the Gestalt in general.
One episode in and I'm already intrigued and kind of in love with the Gestalt. Their hive mind makes them seamlessly work together while making their colleagues believe that they are unique individuals. Also, what's up with Myfanwy and the Gestalt? I'm sensing sexual tension! With Monica it's another thing entirely. She tests their patience and the Gestalt is taking NONE OF THAT. Also, like Monica, we are creeped out by the Gestalt talking in unison. Weird!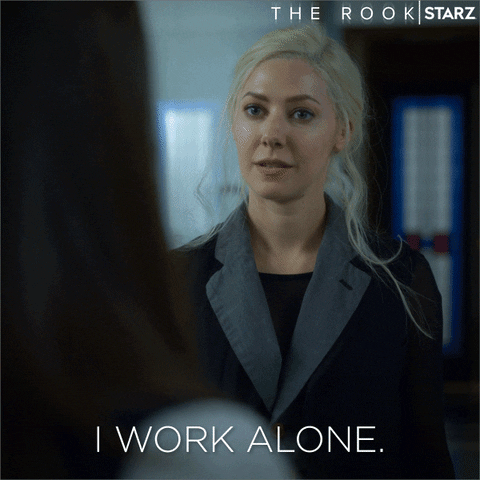 4. Still talking about Myfanwy meeting herself for the first time.
Unless you're Drew Barrymore in 50 First Dates, things like this usually don't happen. And imagine how surreal it would be to see yourself do and say things that you don't remember? It's kind of like an out of body experience that leaves you confused but wanting more if it means having an opportunity to solve your past. Good thing that past Myfanwy left a secret room, videos, and a car stocked with cash!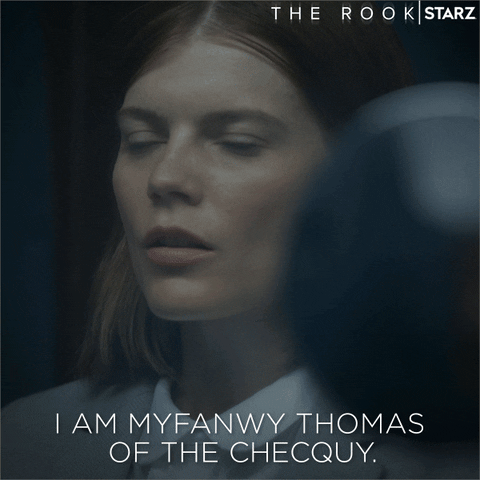 5. Still talking about Myfanwy realizing her "friends/work colleagues" might be the ones responsible for her memory loss.
It's bad enough that she doesn't remember who she is. Now she has to deal with her "new" colleagues being responsible for said memory loss. And honestly, I have no idea what Myfanwy is going to do. Every possible choice can lead to disaster and she's going to have to trust her gut and her research if she's going to figure out who betrayed her. Until then, I'm going to play this gif in a loop in my mind as we try to figure out who betrayed her.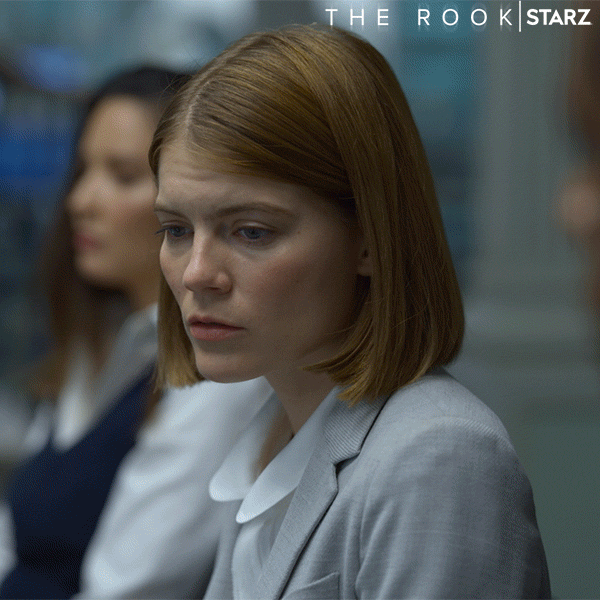 The Rook airs Sundays at 8/7c on Starz.