Halloween is one of my favorite holidays. But where other people like the scary aspects of the holiday, I prefer the ones that remind me of childhood: costumes, candy, pumpkin carving, and fun decorations. Due to this more nostalgic vibe, my favorite Halloween movies and shows all are ones I've enjoyed since I was younger.
I don't mind spooky elements, but no outright horror, thank you very much. Ghosts, witches, some monsters like vampires are fine, but being scared isn't my thing.
So, here's what I tend to watch to get into the Halloween mood. Not everything Halloweenish has to be scary, after all!
Hocus Pocus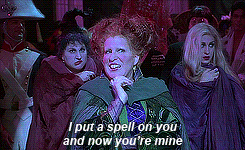 The feelings this movie gives me have not faded one bit as I've gotten older. There are so many elements that make it a perfect Halloween movie in my opinion: the setting of Salem, Massachusetts, three witches who have to complete a mission in one night, a talking black cat, and an adventure involving kids. As an adult, I know it's absolute nonsense, but I find the whole movie hilarious and somewhat heartwarming with the sibling stuff. Also, Bette Midler singing "I Put A Spell On You" is cinematic gold.
Casper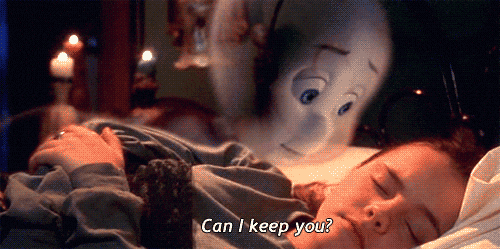 GIPHY
Another 90s classic, this time with a haunted house and wacky ghosts! Christina Ricci was my queen as a kid and I desperately wanted to be Kat. And not just because Casper wanted to keep her. This movie has the perfect Halloween tone, not too scary despite the circumstances, and also has a lot of good jokes. There's also a decent exploration of grief that I can appreciate more now. But really, I wanted a friend like Casper (and maybe more? That's not weird to admit, right?).
Disney's "The Legend of Sleepy Hollow"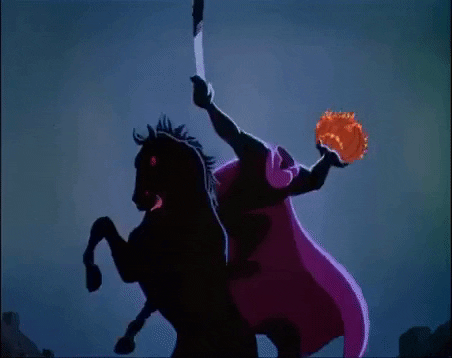 This one is a little on the scary side but it's animated and Disney so they never go fully into horror. However, this version is my favorite adaptation of the story. This is always how I picture the Headless Horseman, and no one can convince me otherwise. I think they got everything right with the tone and it's a perfect length. Bonus: Bing Crosby narrates!
It's the Great Pumpkin, Charlie Brown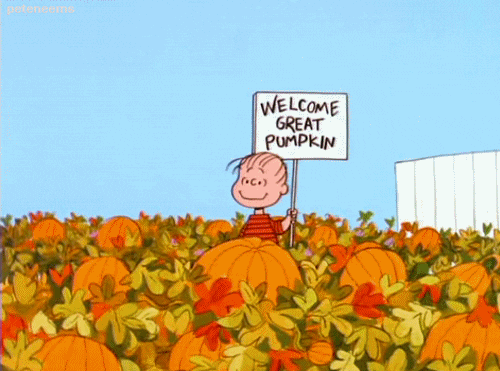 GIPHY
The quintessential wholesome Halloween special! You can never go wrong with Peanuts in my eyes, and I always will love Linus' optimism about the Great Pumpkin. It's wholesome and pure. They nail everything about Halloween as a child with trick-or-treating ("I got a rock") and the parties. I will gladly watch this every Halloween until I die.
Practical Magic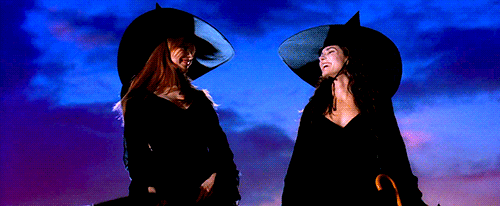 GIPHY
Not your typical Halloween fare, but there are witches! The good kind of witches though, with absolutely perfect performances by Sandra Bullock and Nicole Kidman. It's more of a romance, but there is definitely some mildly scary elements involving an abusive boyfriend and some angry spirits. It's another movie where the whole setting just feels right for Halloween, including that house.
Mad Monster Party?

GIPHY
Did you know that Rankin and Bass, the masterminds behind some of the greatest Christmas specials, also did a Halloween special? This is a silly little film that kind of feels like an adaptation of the classic song, "Monster Mash." All of the classic horror characters are there, Frankenstein, the Mummy, Dracula, and so on, but it's a cheesy and fun stop-motion adventure.
What non-scary Halloween movie or special do you make sure to watch every year?