They say all good things must come to an end, but I would rather they go on forever. We lost a lot of good shows in 2019. While there are a plethora of new shows on the horizon, they will not replace the holes in our hearts from losing our favorites.
It's hard to say goodbye, but let's take a moment to bid a final farewell to some amazing shows from 2019!
Game of Thrones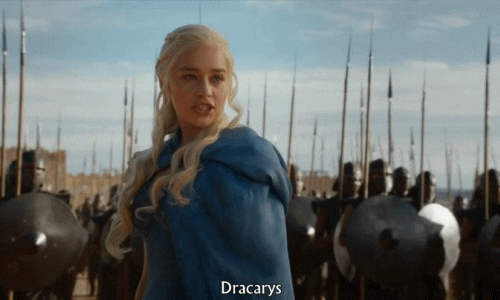 Game of Thrones was arguably one of the best shows of the decade, and with everyone's emotions high, it came to a close this year. While many of us are trying to forget the final season happened, alas, it did. Even though Season 8 was terrible, Game of Thrones up until then was a show that changed television and brought people across the world together. Game of Thrones brought an epic-ness to television, with characters and storylines that were compelling (until they were forgotten or changed completely in the last season). Fandoms were formed, friendships were made, and things like "Khaleesi" and "winter is coming" will forever be in our vocabulary.
And who can fault the amazing cast, including Emilia Clark, Kit Harington, Peter Dinklage, Nikolaj Coster-Waldau, Gwendoline Christie, Maisie Williams, Sophie Turner, Lena Headey, Alfie Allen and more? So, whether you were for House Targaryen, House Stark or House Lannister – we will always have fanfiction and the hope that George RR Martin will finish his books. In the meantime, we can all just pretend that Dany is sitting on the Iron Throne while Jaime and Brienne are married happily on Tarth with a gaggle of daughters who want to be knights.
Big Bang Theory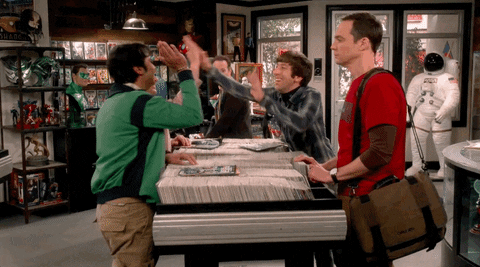 Whether you loved or hated The Big Bang Theory during its 12-year run, it helped bring geek culture into the light and we will be forever grateful for that. It was the ensemble of characters that made the show loveable, and Sheldon, Leonard, Raj, Amy, Penny and Bernadette will always have a special place in our hearts.
Crazy Ex-Girlfriend
If you haven't watched your way through Crazy Ex-Girlfriend, what the heck are you waiting for? This was easily one of the most underappreciated shows of its time. Starting out as a fun musical romp into a girl obsessed with her ex, it morphed into a wonderful ensemble show with characters we came to love. Through music and comedy, the show explored real-life and sometimes tough issues, like one character discovering that he was bi, and another questioning if she even liked being a wife and mother.
While Rebecca's behavior was brushed off as just comedically crazy/quirky in the first few seasons (because we were seeing things mostly from her perspective), the show took a brave turn in the final seasons and seriously addressed mental health issues in a way that had never been done before. We didn't go around the issue, we went through it with Rebecca, and came out stronger on the other side. Rachel Bloom was the brilliant writer and actress on this show, and we can't wait to see what she does next.
Gotham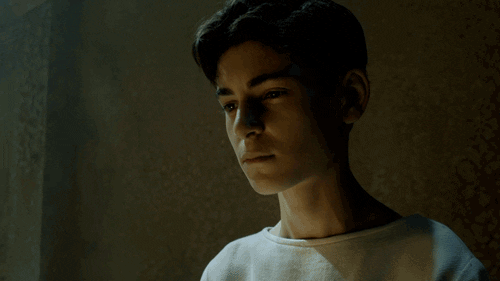 We loved Gotham because it gave us everyone's origin stories. We learned how certain villains like Penguin, The Riddler, and Poison Ivy came to be. Most importantly we got to watch Bruce Wayne grow from a child to the adult who ultimately became Batman. The cast was extremely talented and it was great to watch everyone's character development throughout all 5 seasons. David Mazouz who played young Bruce Wayne, started the show when he was only 13 and it ended when he was 18.
His transition of going from a scared kid who lost his parents, to a confident and strong young man was amazing to watch. Gotham was full of jaw-dropping and tear-jerking moments. This show was part of our lives for 5 years so, it's safe to say that when it finally ended, we shed a few tears.
iZombie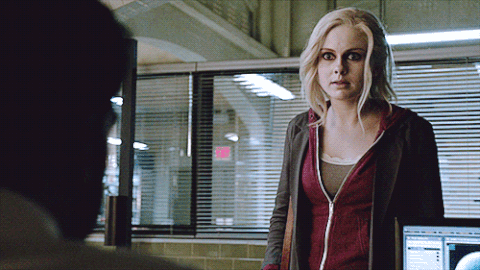 What can we say about the show that had Rose McIver playing a different character every week, while still also playing the same character? iZombie is a different kind of zombie show, one where you were rooting for the zombie, Liv, to succeed. She works as a medical examiner, which means a steady supply of fresh brains, so she is able to keep herself from turning into a crazy monster. But there is one catch – when she eats a brain, she takes on that person's personality and some of their memories.
She uses this ability to help solve their murders but watching McIver play so many different people was the real beauty of this show. We will miss the many lives of Liv, and her friends Clive, Major, Ravi and Peyton.
All the Marvel Netflix Shows
Let's all take a moment of silence for Jessica Jones, Luke Cage, Daredevil, Punisher, and yes, even Iron Fist. When Disney announced its plans to launch its own streaming platform, the final seasons of the Marvel shows on Netflix started to air. This is kind of heartbreaking, and I hope it is not the last time we see these actors playing these characters.
Krysten Ritter brought hard-ass detective superhero Jessica Jones to life and made us all love her. I'm bummed that they left Luke Cage's story where they did, as the new crime boss of his community. I need some more Daredevil hallway fight scenes! And what about Colleen in Iron Fist? That girl deserves her own show! It's a crime that we won't see Jon Bernthal as Frank Castle again. Give me more! I'm going to go off and cry, desperately hoping that Disney works it's magic and finds a way to revive these shows.
Shadowhunters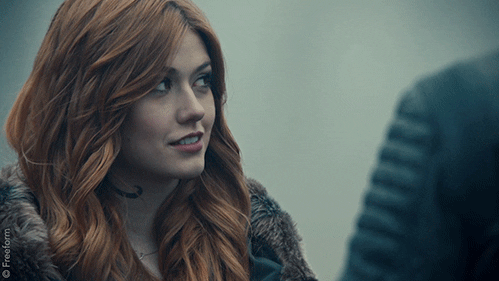 Fans of The Mortal Instruments were uniquely blessed – not only did they get a film about their favorite books, but when that bombed it got a second chance as a television series. Shadowhunters was exceedingly better than the movie and fed many shippers, including for the ever-powerful Malec fandom.
Shadowhunters also did what many shows cannot when they are suddenly canceled – the producers went out and made a two-part episode to add to the last season to close out the series. It gave fans the closure they needed, and they can always turn to the books for more. We look forward to seeing Kat McNamara in the Arrow spin-off as the new Green Arrow.
Suits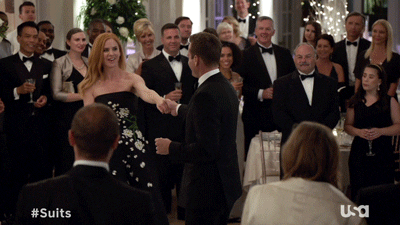 Suits was the USA Network's longest-running drama, and with this brilliant cast of characters, it's easy to see why. For nine seasons, we got a front-row seat to the drama at a law firm that went through many names (Litt Wheeler Williams Bennett at the end).
In the final episode, we not only got a Darvey proposal, but a wedding! That's the way you end a series. Special shout out to the spin-off show Pearson, that both began and ended it's run this year as well. We wish there could have been so much more.
Honorable Mentions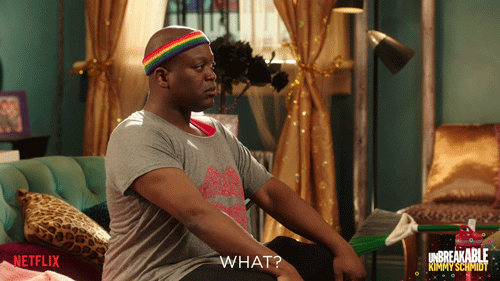 Other shows that left us this year include: Broad City, Elementary, Homeland, Jane the Virgin, Legion, The Unbreakable Kimmy Schmidt, Veep, Santa Clarita Diet and Mr. Robot.
What show will that ended this year will you miss the most? Let us know in the comments section below!