Welcome to A-Z Movie Reviews. Every Sunday, for the next several months, I will be posting a review of a film in my home movie collection. How it works is, I will be reviewing movies in alphabetical order until I get to the letter Z (Yes, I do have a film that ends in Z). Now I realize there are many ways to alphabetize a film collection but this is mine so don't judge me. This is simply for fun.
---
For this week's' installment of A-Z Movie Reviews, I'm talking about the film Black Mass. This film was released in 2015 and I've had the DVD for awhile but never got around to watching it. This is one of the reasons I'm enjoying doing this weekly column. It's giving me a chance to sit down and watch the films in my collection that I have yet to watch. Now that I have seen Black Mass, I have to say it was a really good film.
What it's about:
The true story of James "Whitey" Bulger (Johnny Depp), the brother of a state senator and the most infamous violent criminal in the history of South Boston, who became an FBI informant to take down a Mafia family invading his turf.
---
Watching this film I picked up on a few things. The first was the theme of loyalty. The thing is, who do you give your loyalties to?. FBI Agent John Connolly (Joel Edgerton), reached out to James (Depp) to be an informant to help him bring down the Italian Mafia led by the Angiulo brothers. James who is the leader of the Winter Hill Gang which controls organized crime in Boston, is reluctant at first until he realizes he can use working with the FBI to his advantage.
While James is working, and I use the term loosely, with the FBI, he is committing several heinous crimes right under their nose. The FBI has already taken down the Angiulo brothers but John continues to work with James because in his eyes, he can do no wrong. His own fellow agents Charles (Kevin Bacon), Robert (Adam Scott), and John Morris (David Harbour) are all suspicious of James and his intentions.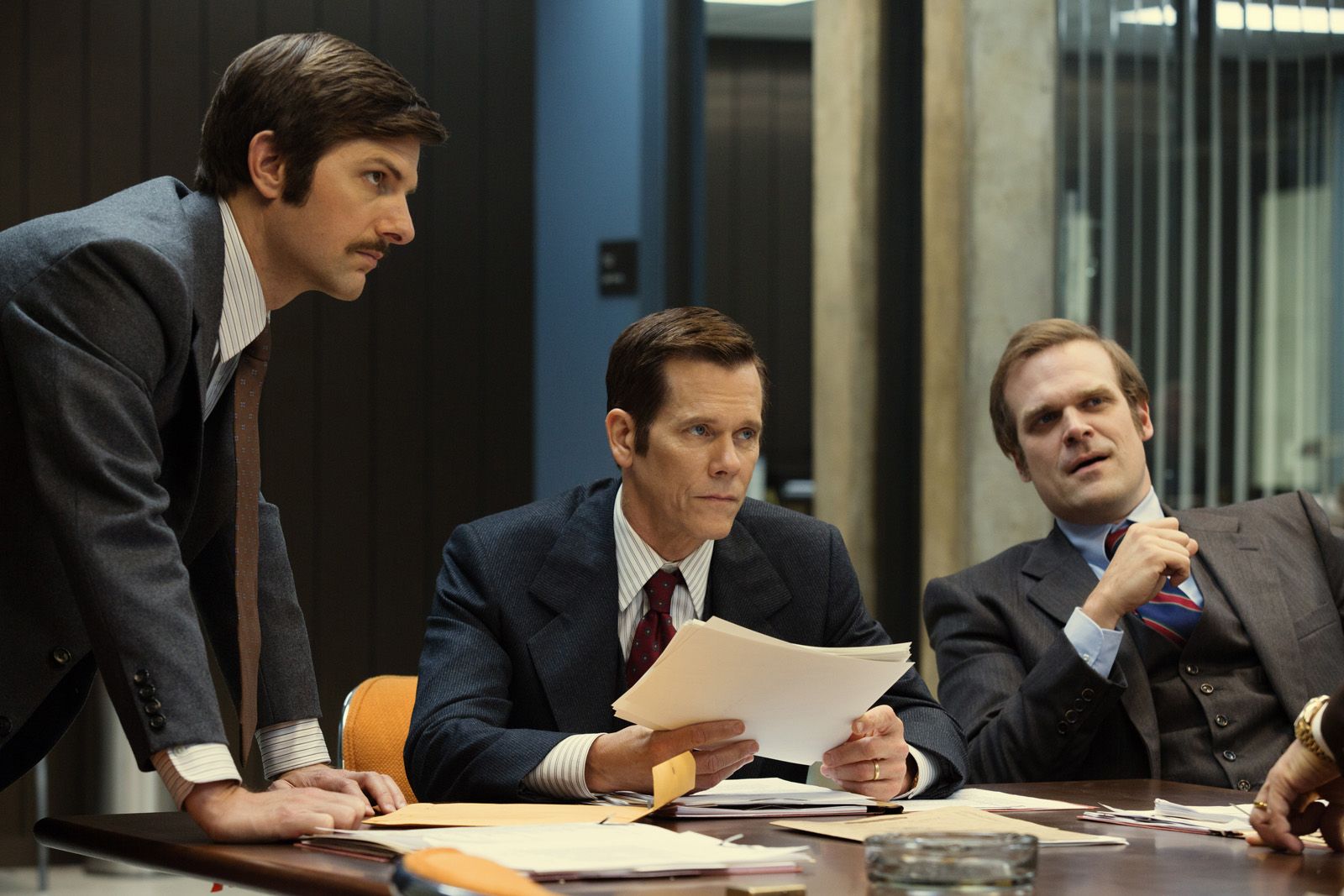 The second thing I picked up on was the corruption within the FBI. It was pretty eye-opening. The FBI basically helped Whitey keep his crime syndicate going. He was breaking the law from the 70s all the way up till the 90s!. That's pretty disturbing. The FBI is supposed to bring down criminals, not help them. Now I know the other agents didn't trust John or James but, they didn't stop it right away. It took a newly appointed Prosecutor coming in who suspected foul play to bring Whitey down.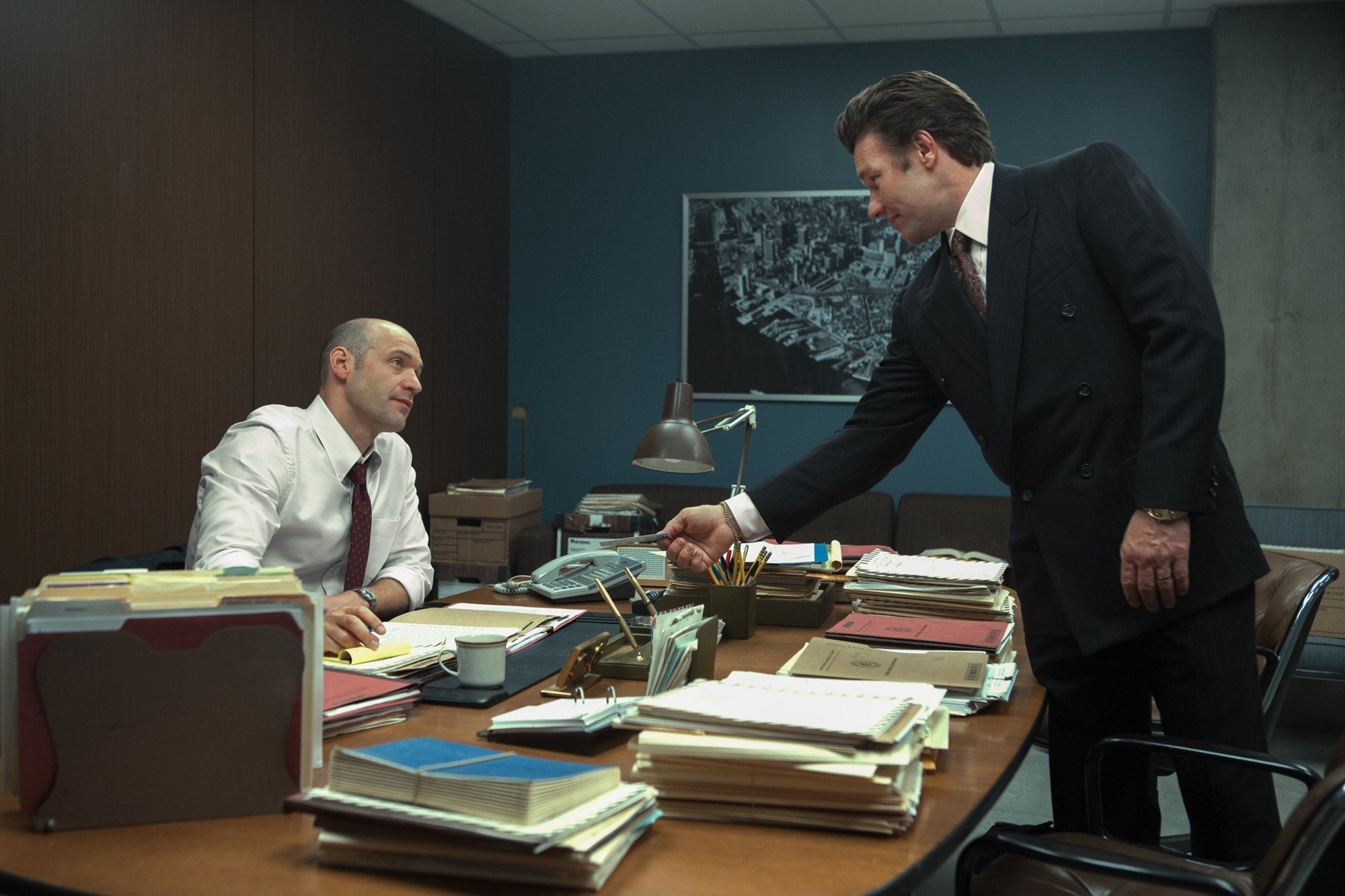 The last thing I picked up on was the power of the Press. As we all know, the Press is being vilified as the enemy all the time and called "fake news." I know that not all press is good press but, in certain situations it has been extremely effective. That is most certainly true with this film.
John's partner Agent Morris, who is afraid of backlash over his association with him and his ties with Whitey, goes to the Boston Globe anonymously to expose John and Whiteys relationship. This leads to the Boston Globe releasing a front page exposé that reveals the FBI's ties to organized crime. The release of the article ultimately aids in bringing John, Whitey, and all of his cronies down.
The craziest thing to me about this story was even when John was called to testify against Whitey he refused. He really believed in staying loyal to Whitey even after knowing that he ultimately used him for years. John felt like he owed him something because he helped him many years ago when they were younger. When the shit hit the fan, Whitey took off. He didn't stay and face the consequences like everyone else did. That's not friendship. He was thinking of his own best interests and nobody else.
Overall, I have to say Black Mass was an entertaining film with an amazingly talented cast. I highly recommend giving it a watch.
Other Thoughts
Johnny Depp transforms in all of his roles and this was no different. He's a phenomenal actor.
I am continuously impressed with Jesse Plemons. The first time I saw him was as Landry in Friday Night Lights. His career has really taken off and dude has some major acting skills!
Whitey feeling Johns wife Marianne (Julianne Nicholson) up, made my skin crawl. It was cringey as hell.
The biggest WTF moment of this film for me was Brian Halloran (Peter Sarsgaard) going to the FBI with valid information about Whitey and they didn't believe it. They literally handed him to Whitey to be killed.
Fred Wyshak (Corey Stoll) was my favorite person in this film. He came into the bureau and got shit done. He was not letting John distract him from bringing Whitey down.
Black Mass is available to stream on Amazon Prime Video.