Last Friday Lucifer, Netflix's original series, came back with a brand new season! Fans had been anxiously waiting for a year for the beloved series about the crime solving devil to come back.
Now that it's back, we of course have to talk about what we liked. So here's a list of the best scenes from season 5. Remember, all five seasons of Lucifer are available to watch on Netflix.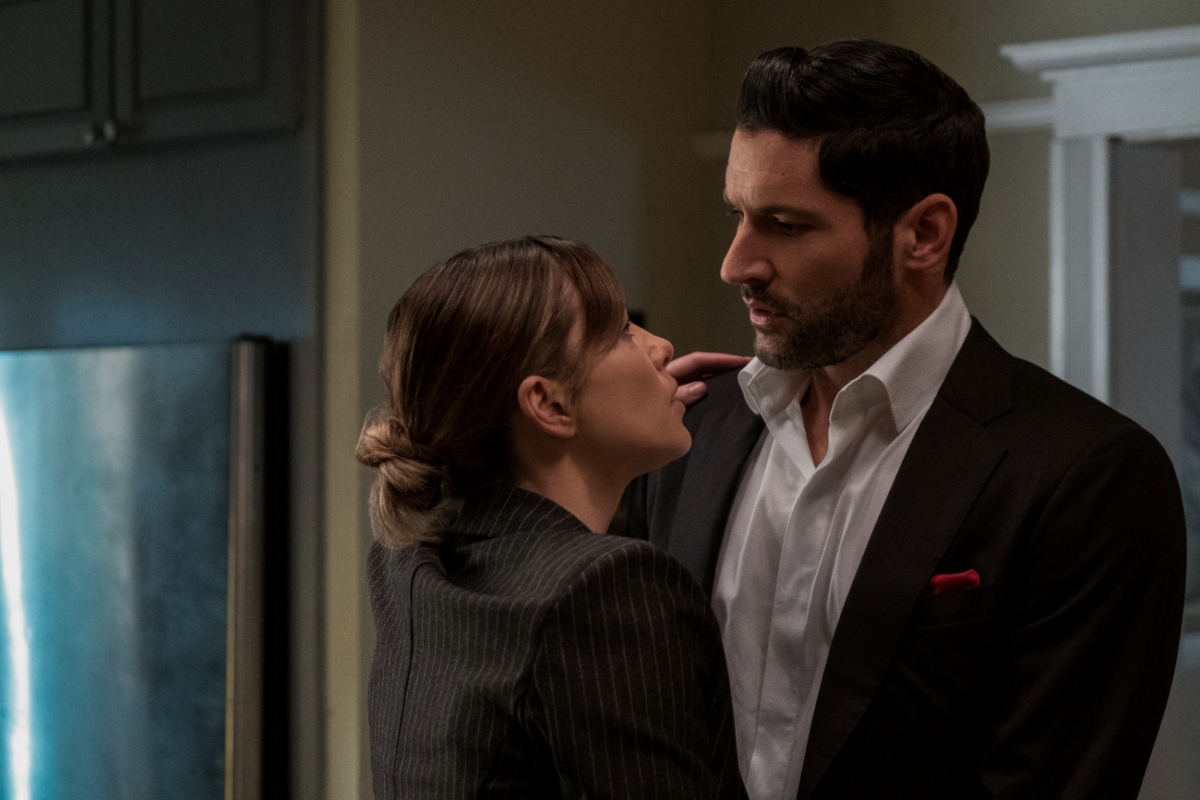 1. Lucifer (ahem..Michael comes back)
After we see Lucifer looking at Meg's house, Chloe tries to protect her. Michael comes, dressed as Lucifer, and saves Chloe's life. Tom Ellis' skills as an actor, for me as a fan, made me really love this show, and this shines through the new season. Tom takes it to a whole new level and creates a whole new personality for Michael.
The archangel Michael has an American accent, a slumped shoulder, crooked wings, and no one can deliver it quite like Tom Ellis. It's amazing to watch Michael and completely love to hate him. Chloe is so emotionally overwhelmed in seeing Lucifer again, she kisses Michael, but the detective immediately knows something is wrong.
2. Chloe figures it out
Chloe strings Michael along with her plan to get him to confess. From the heartbreaking moment of what she thought was Lucifer and Maze kissing, she knew the real Lucifer would never do that. She has grown so much as a character, especially considering her fears of being with him in season four.
Over the past few months she had learned to be without him, and she knew her doubts were just that … fears. She knows he might never come back, but Chloe's love and faith in him never faltered.
3. Lucifer comes back!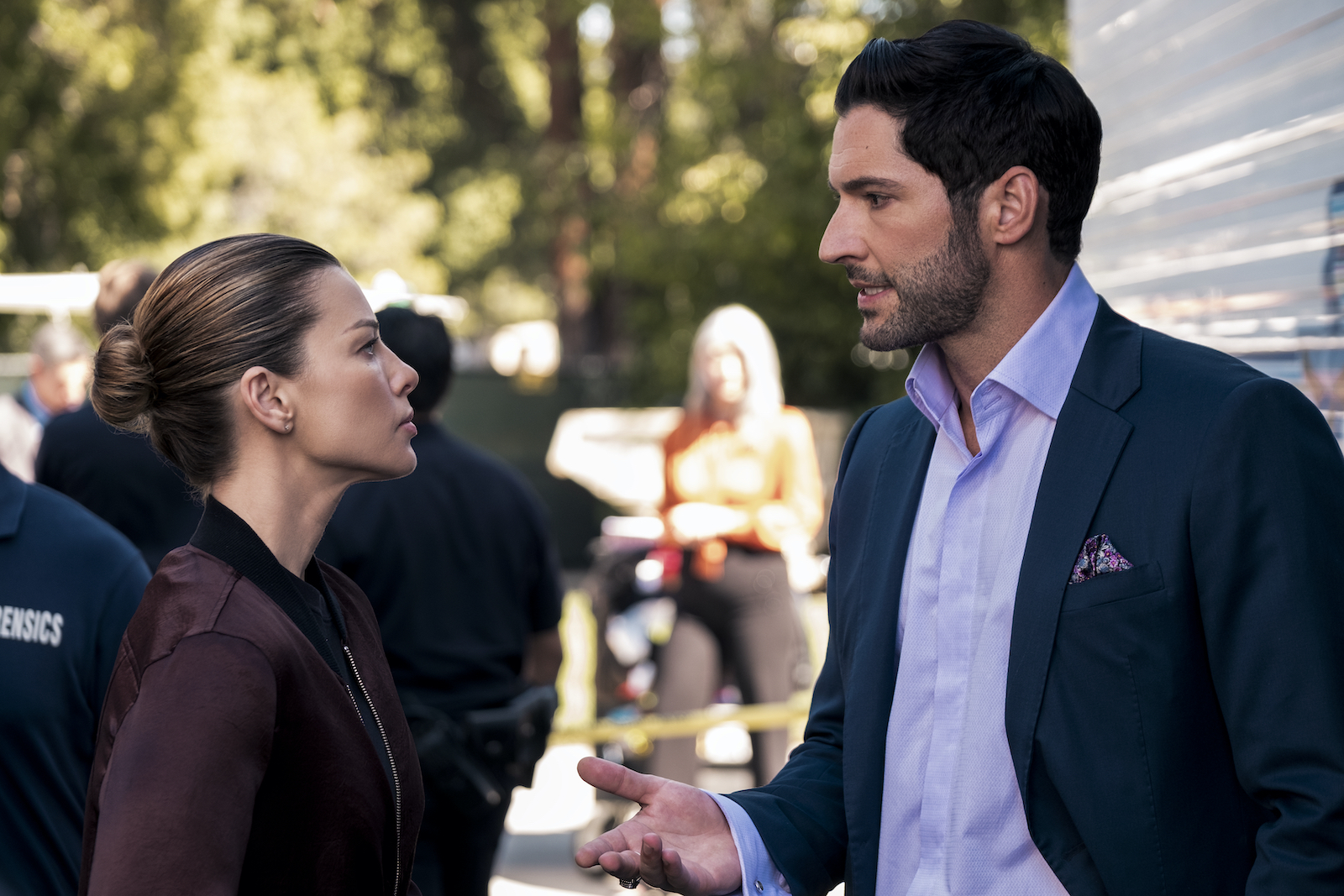 When Lucifer comes back Chloe was hesitant, considering that Michael looks exactly like him. After he asks one of the rookies what they desire, Chloe sees that her devil has indeed come back to her. Usually Lucifer is not big on physical intimacy, but when it comes to Chloe, it's different.
Chloe asks him how he came back and then she realized she missed him too much to hear any explanation and just hugged him. After a bit of hesitation, he finally gives into the hug. It showed how much he missed her, and that the emotional intimacy between them has changed for the better.
4. Charlotte and Chloe kiss! (Not really!)
In episode four, Lucifer tells Trixie about one of his previous visits to Earth, in 1946. He tells her of the story of one of his rings, a piece of crystal from the garden of Eden which has made Lilith, the mother of all demons, immortal. As Lucifer tells the story of the detective he worked with, Jack Monroe Trixie asks him if Jack can be a girl. This shows how much television has changed, that we can gender-bend characters, even in a noir episode!
Tricia Helfer comes back as Jack's wife! In the 1940s, where the world was dominated by men, we see Lauren German playing a guy. Lauren and Tricia share a passionate kiss at the end. I didn't expect this from the show, and it just shows how talented these actors are, and this made me so happy to see such a diversity in this show.
5. Vulnerability
After Chloe learns that she is a gift from God, she keeps Lucifer at a distance as he didn't tell her the whole truth. It puts another obstacle between them. Lucifer tries to explain that Chloe isn't the gift his father gave, but their love for each other is. The love that Chloe feels for Lucifer is as real as it can get.
She is the only mortal who can see Lucifer beyond his devilish form. Chloe arrives at his apartment, and after a moment of clarity tells him that she will be vulnerable around him as he is vulnerable around her. Besides the heartwarming scene in season three episode twenty-three, this comes on top as the best scene of the series.
6. The Phone, the most notorious cockblocker on the show.
In episode six, Lucifer becomes jealous after one of Chloe's exes comes back. He concludes that to keep Chloe's interest; he needs to keep some distance from her. He constantly asks both Dan and Amenadiel for advice, but he listens to himself. He resolves to find Chloe, however; she comes to his apartment instead, confirming that their relationship is complicated, but it's also incredible.
Lucifer and Chloe finally take their relationship to the next level, when Chloe's notorious phone rings right in the middle! Chloe looks at Lucifer with a smile and turns off her cell phone. Lucifer, speechless, realizes that Chloe truly loves him as she pulls him back to her. This is easily one of the best moments from the show, as it shows the growth in their relationship.
7. Walls are down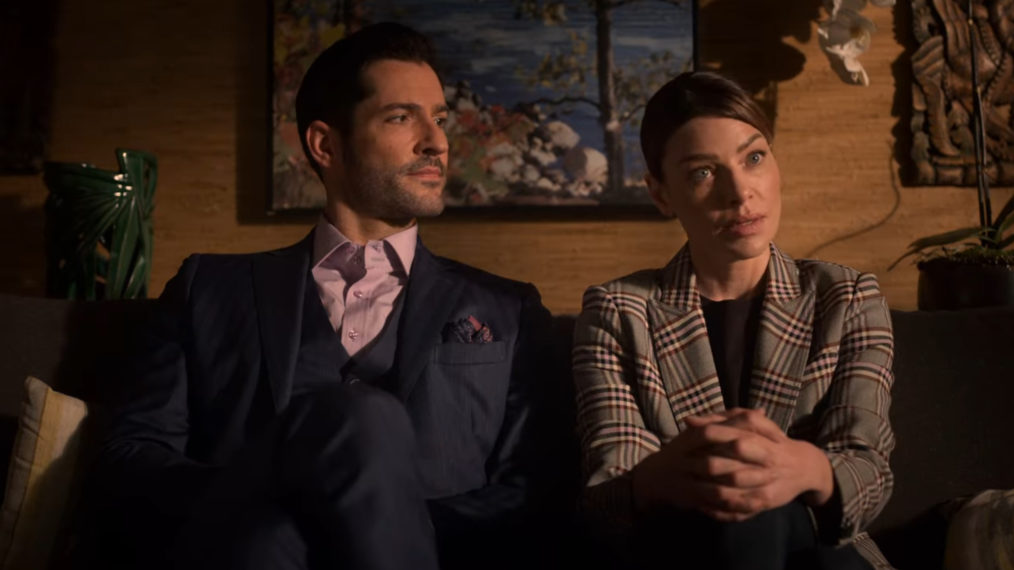 At the end of episode seven, Chloe works at Lucifer's desk in his apartment. Showing the trust between them, that she feels comfortable enough to spend time in his apartment, with and without him. This is just the beginning of a beautiful scene. Throughout the entire season we see growth between Lucifer and Chloe, separate and together, from Lucifer respecting Chloe's space to Chloe accepting her feelings.
Chloe realizes that the reason Chloe had his mojo for a short time was because Lucifer finally let her in and opened up to her. The scene is the start of a beautiful story-line of vulnerability, literal and metaphorical.
8. Lucifer stutters the L word
After Lucifer saves Chloe from Michael, he brings her back to the precinct. Chloe admits that Michael brought out her deepest fears, that Lucifer doesn't feel the same way that she does. Fans might remember that Eve was Lucifer's first love in the Garden. Angels are unlike humans, as the show as repeatedly made sure the viewers know. Lucifer probably doesn't know what love feels like, but he's sure that whatever he feels is akin to that. And he tries to say it. He really tries.
Agree? Disagree? What scenes were your favorites? Tell us in the comments bellow!