We all have our favorite and least favorite tropes. From love triangles to slow burns, tropes are often the best ways to showcase great characters and storylines. They can also be frustrating and make you question why it is even a trope at all. In this bi-weekly column, we'll take a deep dive into some of the most classic television tropes.
The other day, I thought back to when I used to cover The 100. I remember how much I loved that show and how I would eagerly await every new episode.
Once the final season was announced, it was bittersweet. While I sort of wished they ended at the end of season six, I couldn't help but feel joy when I heard that we would get one more season. The writers knew that season seven would be their last, so I was confident that they would do whatever it took to ensure the final season kicked ass.
I was wrong.
I went into season seven excited about the possibilities, but I finished the season feeling disappointed. I'm sure on some level the writers thought what they were doing was final season worthy, but I can't imagine anyone thought the last season of The 100 was good. Tragic character deaths and weird storylines just tanked what could have been a fantastic last hurrah.
My thoughts on the final season of The 100 got me thinking — how many television series out there actually have good final seasons? The longer I think about it, the more I find myself believing that more often than not, TV shows often miss the landing on their final season.
Recently I finished watching Orphan Black and I basically had to force myself to watch the final season. While the first couple seasons of this clone drama were some of the best television I'd ever seen, it definitely lost its spark as the seasons went on. By the time I reached the final season, I didn't really have a desire to watch it because the love I initially felt for the show got lost in all the confusing and irrelevant storylines.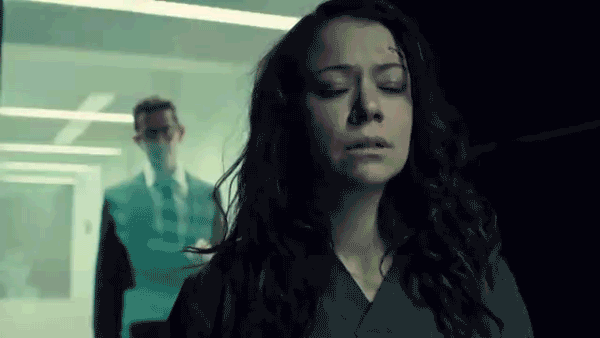 Despite my disinterest in the storylines that took place in the final season, my attachment to all the main characters was the main reason I finished Orphan Black. I had to see where they ended up — final season woes be damned. 
The truth is most shows peak way before their final season. And a constant theme among television shows is writers trying to outdo the previous season. Therefore, when the final season rolls around, so much has already happened that it can be extremely difficult to top all the seasons that came before. In trying to do this, writers often overshoot and end up delivering a final season that just isn't what the viewers wanted.
One of the reasons I love Wynonna Earp is because they always seem to defy expectations — and their final season was no exception.
When the sad announcement was made that season four would be the series' last, not only was I heartbroken but I was also left worried about how the final episodes would play out. Fortunately, Emily Andras and the writers took the knowledge of the show's final season and used it to their advantage. They were able to craft 6 additional episodes that perfectly encapsulated why viewers loved this Syfy show so much.
The final season was filled with action, one-night stands, love positions and drama. Instead of making me wish things could just end already (which The 100 did on multiple occasions), it left me craving for more. Wynonna Earp was a series that truly deserved more and it's a crime that it wasn't given as much.
This could just be my own personal preference, but what I really appreciated about Wynonna Earp's final season was that there wasn't a giant plot twist that changed everything.
I've written about Chuck a lot and that's because it's one of my favorite shows of all time. I love a lot of things about Chuck but their final season is just something I will never get over. For those who've never seen this amazing spy drama, in the final season, one of the main characters got her memory completely wiped. Literally, as things were starting to look up for Sarah and Chuck, Sarah ended up getting kidnapped and having her memory erased.
And maybe I'd be okay with this storyline if we had another season to figure out whether she got her memories back but we didn't. Instead, viewers were left wondering if Sarah ever regained her memories and found a happy ever after with Chuck. Of course, I believe she did, but it wouldn't hurt to have some sort of confirmation.
While I really loved the first couple of episodes of the final season of Chuck, the last few episodes with this storyline have always left a sour taste in my mouth.
To be fair, I'm sure there are plenty of series out there that knocked their final seasons out of the park. I've heard The Americans really nail every season including their final one. I think Buffy the Vampire Slayer and Friday Night Lights also had great final seasons. Maybe they weren't as great as earlier seasons, but they weren't bad by any means.
I was also pleasantly surprised at how much I enjoyed the final season of Agents of S.H.I.E.L.D. This was a show that definitely had a lot of hype when it first debuted and then fizzled out. I, however, always stuck around because even if it was no longer tied to the MCU, I still very much loved what they were doing.
The final season felt like a love letter to the fans — something I think every series should do when approaching their final episodes. It also had pretty much a happy ending for everyone which I always love to see.
Honestly, final seasons are held at a higher standard. The first season of a show is sort of a test as to whether a series is worth the viewer's time. When it passes, it's rewarded with another season. The only reward that can come out of a successful final season is closure — and that can be very difficult to find. Writers can't possibly please everyone meaning it's inevitable that people respond negatively to a final season. Additionally, when people refuse to let go of a series, it becomes practically impossible to satisfy them.
Television writing in general is extremely challenging. Writing a final season is even harder.