Fair warning, this is going to be a rant. This Crisis on Earth-X has earned it.
Trust me, I really wish I could be writing something else. I wish I could be rejoicing at the annual crossover, one of my favorite things about DCTV, because continuity is beautiful and friendships that span different shows are beautiful too. I wish I could be excited about Alex getting to meet the rest of the gang, or about Felicity and Iris finally getting a chance to show us what female friendships could and should look like in DCTV. Instead, all I can see is…well, NAZIS.
Surely there are other people who can talk about this subject more eloquently than me. I'm not Jewish, and though I've always loved history and have educated myself on this subject, had a chance to visit concentration camps and feel very strongly about this, my feelings are those of any normal human being with a beating heart. I have nothing at stake here, not personally. So, if you're only going to read one piece about this subject, or two …let it not be this one. There are countless wonderful people who understand this subject intimately, who have personal experiences with the Holocaust, and their words should be amplified right now.
I am, however, tasked with writing this review, and I firmly believe that, even from the outside looking in, it's my responsibility to denounce this for what it is – not just a bad idea, but a bad idea that was really, really badly executed.
pagead2.googlesyndication.com/pagead/js/adsbygoogle.js">



Not that I expected anything else. This is the CW. This is the same team of writers who botched a gun-control episode and failed to give a victim of gun-violence a voice, the same leadership that thinks it's okay to hire Italians to play Latinx because hey, she got a tan, the same people who have announced plans to write a BLM episode, even without black writers.
But, in the current political climate, this episode feels not just ill-advised, but reckless. Nazis are fashionable now, and we must not for a second believe they're not out there, recruiting, taking every little semi-positive depiction in the media and trying to turn it into their advantage. And yes, they're the bad guys in this, but turning them into cartoonish bad guys is the wrong move for an era where everything is so nuanced.
Nazis are not easily recognizable. They're not your stereotypical villains. They're people like you and me, just as they were in the Germany of the 1940s. The scary thing about them is not that they're comic-book-type villains; the scary thing is that they're not.
And they were not as easily defeated as this crossover promises. (Even if the promise of Iris and Felicity saving the day is an appealing one).
Moreover, the symbols of the Holocaust, the reconstruction of the very famous Auswitchz gate, the pajama-clad extras, it all just feels like a slap in the face of those of us who know that the Holocaust was so much more than this could ever come close to depicting.
But, what if you don't know? What if you've never educated yourself? What if this is your first contact with the idea of Nazis and the horror of the Holocaust? Then, perhaps, you come out of this thinking – well, it was not so bad. People had it rough for a while, but the good guys won in the end. All is well.
Except it's not. For so many people, it will never be. And our responsibility is to remember what happened, to continue depicting it, yes, but to do it in a way that is truthful, a way that doesn't minimize the horror, and a way that is respectful to the millions of people who lost their lives, not for being in the way, no, but as victims of persecution and hate.
You failed today, DCTV. And you continue failing when you keep your mouth shut about sexual harassment, when you continue to employ the person accused of these acts and when you tackle subjects like this without given them the respect they deserve.
As a woman, as a minority, do you know how this makes me feel?
Like there's no place for me at DCTV. Like I should look somewhere else for my entertainment. And that's a sad state of affairs.
*takes deep breath* Okay. Rant sorta over. If you're only going to read one part of my review, let it be that one. Now I'm going to sort of try to make sense of this thing.
THE NAZIS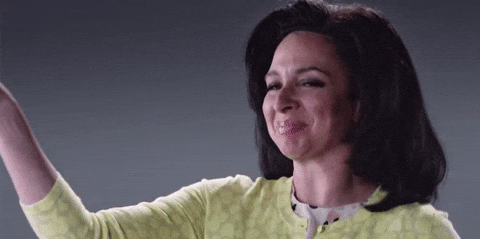 NO NAZI GIF. NAZIS DON'T GET A GIF ON THE ACCOUNT THAT THEY'RE NAZIS.
I have very little interest in doing what the show wants me to do, which is going over the motivations of the bad guys, and dissecting how they were probably born into this world and don't know better and all of that self-serving crap. Truth is, these shows, all of them, should have known better than to give me a world where my good guys were suddenly my bad guys.
Not because I'm not smart enough to separate, I am. And not because I don't understand that people's upbringings have a lot to do with who they become, I do. But because this story that they're trying to tell, the one of triumph against ultimate evil, it didn't need Nazis. That's the sad part. Nazis are just here for shock value. And that's not just disappointing, it's insulting.
So, no, Nazis. I'm not gonna sit here and dissect your motives. I'm not gonna talk about Overgirl and Dark Arrow, or reminisce about seeing Colin Donell back and how his friendship with Dark Arrow could have gone in Earth-X. I'm not gonna laugh at nazi jokes. I do not care. I'm not here to humanize Nazis.
Fuck Nazis.
THE HEROES
The Supergirl portion of this crossover had more of our heroes being people and the Arrow part had more of our heroes fighting, which is why I'm going to focus on two relationships that, I think, were probably the high point in an ill-conceived and frankly disappointing episode.
The Olicity of it all
Last year Olicity didn't work at all, so it's not like I'm going to sit here and say that Olicity always works, but let's just say Olicity almost always does? Most of it, I presume, has to do with actual chemistry (not feeling like giving the writers much credit today), but in this episode, though the journey from Point A to Point C was a bit rocky, Olicity still shined.
We start off with Oliver, obviously – getting to the point we all expected him to, the point of proposing to Felicity again, because why not? He wants no one else. He's never gonna want anyone else. He knows that, and to be honest, he knew that before, but now that he's had a chance to see what life without her looks like, Oliver is more sure than ever that Felicity is the woman for him. She's his future wife. She's the mother of his kids.
Except Felicity …doesn't want to be married?
If this weren't Arrow and I were not as used to leaping to conclusions, I would have been seriously confused by Felicity's whole "I don't want to be married" thing. Because, since when? A hint of this line of thinking would have been cool, Arrow. Except, of course not, why hint at something that's only going to last two episodes? She's a woman after all! Women are mysterious and complicated creatures.
*rolls eyes*
But, back to Felicity and her sudden aversion to marriage, even before she articulated her fears to Iris (TO IRIS OMG SHE TALKED TO IRIS), it was obvious what her reasoning was. She's scared. The status quo is good and it's working, so why risk it? Last time she tried to have everything she lost everything.
Except, because we're not going for cliché or anything like that (we are), and faced with the prospect of actually losing everything aka Oliver because, you know, NAZIS, Felicity is going to reconsider before this crossover is over.
You know it, I know it, we all know it.
Still, the storyline works because Oliver and Felicity are allowed to talk about it, because Felicity gets to express her fears, if not all her reasons, and because when she asks Oliver to respect her decision, he does, even if he's frustrated and confused and hurt.
Character development, you look good on Oliver.
And, of course, it also works because Felicity is allowed to go through this progression of figuring out what she really wants with someone by her side, that someone being Iris….
Female Friendships, is that you?
When they first talked to each other, I thought it was a mirage. How long can this last, I asked myself? Then, when Felicity actually confided in Iris, I pinched myself. This couldn't really be happening, could it? Only Oliver and Barry are allowed moments like this. Female friendships are forbidden in DCTV!
But, I guess when you bring in Nazis, you have to do some other good stuff to try to counterbalance. (Newsflash, you can never counterbalance Nazis. Fuck Nazis.)
The amazing part of this was not just that they were allowed to comfort and confide in each other, no, the amazing part is that they were then setup to actually save the day. THE TWO WOMEN. Dear God, did I really need to put up with Nazis to get these two a good storyline together?
Arrow is about Oliver Queen, yes, but it's also as much about Felicity Smoak. The Flash is about Barry Allen, yes, but it's also as much about Iris West. And though Barry and Oliver had been afforded many an opportunity to bond and have inside jokes, this is the first time the two leading ladies of these shows have shared significant screen-time, and that's not only a crime, it's a disservice to a fanbase that doesn't really skew male as much as these shows might think.
I will be the first to tell you I love romance. I'm here for Olicity, I'm here for WestAllen, give me all their moments and their talks. Give me their journeys. But also give me this, two women supporting each other, working together. And don't just give it to me so I forget that you also thought Nazis were a good idea. Give it to me because these actresses, these characters deserve it.
Give it to me because your viewers deserve it. Give it to me because it resembles real life in a way your shows rarely ever do.
And don't give it to me once every crossover.
Other things to note:
I love Colin Donell, but I'd rather go binge-watch Chicago Med again than see him on this. There was no emotional resonance to his appearance, you know why? BECAUSE NAZIS.
Everyone, on all Earths, should know Tommy Merlyn.
It kinda feels to me like the moment to share about a place as terrible as Earth-X was BEFORE visitors from Earth-X showed up.
Just saying.
"This is making me physically ill." YOU AND ME BOTH, FELICITY. You and me both.
Oliver's "I would have died for you" to Tommy I kinda felt. It would still have been better without Nazis.
No, never getting over Nazis.
BECAUSE WE SHOULDN'T GET OVER NAZIS.
Why is Curtis making jokes when Felicity calls him to ask him to help locate Nazis?
The Stein and Jefferson thing would have been more heartfelt if …you know where I'm going with this, right?
Alex's Maggie breakdown was way overdue, and I don't exactly blame her for rebounding with Sara, though I understand why Sanvers fans would be upset.
This is not Alex getting over anything, though. Far from it.
Dude, Mick and Caitlin? Hmmm. I can go for that.
WHERE DID OLIVER GET A KRYPTONITE ARROW? DOES THAT SHIT GROW ON TREES NOW?
I have never, in my entire life, been happier to see the newbies.
I didn't need an Oliver Queen/Adolf Hitler comparison. I really didn't.
"Oliver in the High Castle" was kinda funny, I'll give you that Felicity.
I both miss you Diggle and I'm glad you aren't here.
Arrow airs Thursdays at 9/8c on the CW. It aired on a special day and time this week.