From the original show to the revival on Netflix, Emily Gilmore was always straight up savage. So, let's go over the top seven moments when Emily Gilmore was the most savage, because why not!
Starting with …
Emily condescends to Luke
When Lorelai and Luke finally start dating Emily takes the bait and tells her daughter that she needs to meet Luke again, although he has met Lorelai's parents many times. Emily's condescension does not go unnoticed by Luke, even though he tries to grin and bear it. Emily goes on for the entire dinner repeating facts about diners and how unhealthy diner food is.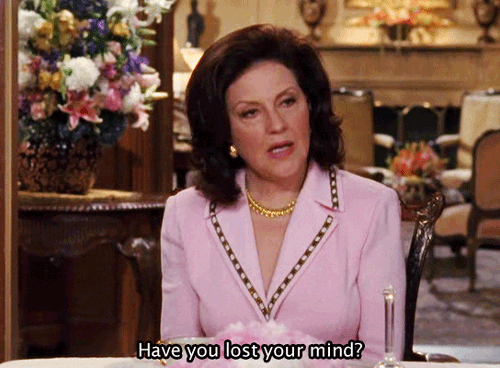 Friday Night Dinners
In season one Rory is accepted into Chilton, so Lorelai has to swallow her pride and ask her parents for help. Lorelai hardly sees her parents expect for holiday dinners and special occasions, so when she comes to her parents she asks them for a loan. Emily is too proud to give her a loan, so instead she asks that she and Rory come to their house every Friday for dinner and so begins the tradition.
When She Went Behind Lorelai's Back
At one point in Rory's Yale experience, she considers not going back. Her boyfriend's father Mitchum Hunztburger owns several small newspapers and offers her an internship, but at the end of the internship he tells her that she doesn't have what it takes to be an excellent journalist. This sinks her into a depression that she can't get out of, and she decides not to go back to Yale.
Lorelai then goes to her parents, asking them for help. The parents then decide to go behind their daughter's back and set Rory up to live with them at their home. Rory agrees to the conditions without telling her mother, creating a rift between them.
When She Hogged Rory
During the beginning of season four Lorelai and Rory prepare for a weekend of watching and eating junk food before Rory leaving for college, but Rory wrote down the date wrong. Rory ends up at her grandparent's house and Emily shows her over thirty years of ballroom recording VCRS. Lorelai rushes to find her daughter only to stay over the night at her parents' house. Emily trying to be a part of Rory's life is a big plot point in the series, and her hogging Rory is one of the reasons why Emily is the most savage Gilmore.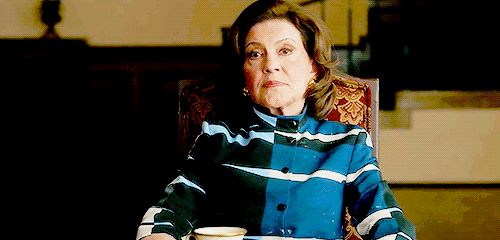 When She Quit the DAR
One of the best scenes of the Gilmore Girls Revival was when Emily turned on the DAR. For seven seasons we had seen her be president of the DAR, and this time Emily shows the viewers that she doesn't need them. Emily finally saw that they were a bunch of pretentious women who thrived off of verbally hurting and abusing others, making this the perfect character development of Emily's character at the end of the series.
Do you have a favorite savage Emily Gilmore moment? Share with us in the comments below!