Donna and Harvey, Suits
This was THE year of Darvey. The year the writers decided to keep playing with us, the year that the promise of so many years finally became a reality. And boy, we wish they'd gottne here before, but was it worth the wait. Because the thing about these two is that they work together perfectly – they'd been working together perfectly for many seasons, and we knew they'd be as amazing as they were as a couple. No one was shocked. We were just happy …happy to see them not find happiness, but open themselves to it, accept it, cherish it, live it.
Olivia and Asher, All American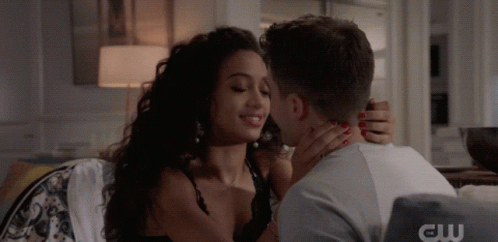 If there's anything we've learned as shippers it's that the best ships happen organically — usually by surprise — and become something epic. That's what happened with All American's Olivia and Asher, whose unexpected friendship flourished into something truly special. Last season, Olivia and Asher found strength in each other. This season, that friendship and trusting foundation became something else. Rather, they finally realized what we were all seeing last season: Those feelings run deeper than friendship. And now, they're taking a chance on something special. – Alyssa
Alex and Kelly, Supergirl
Alex and Kelly are one of the best things to happen to Season 5 of Supergirl. Their scenes are some of the most honest and heartwarming of the most recent episodes. After Alex's past relationship, it is understandable for both Alex and her fans to open their hearts to a new love interest. Kelly Olsen took everyone by surprise, including Alex. Kelly and Alex find a calm and home within each other when the rest of the world gets shaky. That's beautiful, and we can't get enough of these two. National City is consistently under some threat, but we're confident Dansen can survive it all. – Shelby
Iris and Barry, The Flash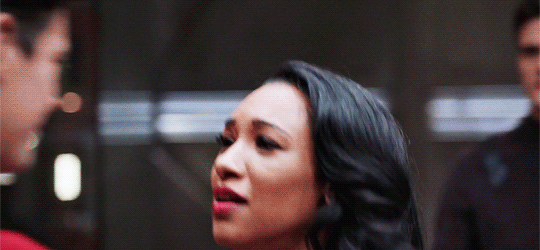 Contrary to popular belief, a ship's best moments don't end when the couple gets together. In fact, some of the best moments come after they're in a relationship, which we don't get to see often. That's been true of Barry and Iris, who have shown us the best moments have come after their wedded bliss. But more than that, the struggles they've faced as a couple have brought them closer together. With the impending crisis, they've realized that every moment together is precious, and they'd be damned if they're going to waste the time they've been gifted together. Look up "love" in the dictionary, and you'll be Westallen.
Ava and Sara, Legends of Tomorrow
Despite their differences, Ava and Sara are perfect for each other. Ava grounds Sara when she's flying high and Sara helps bring Ava out of her shell when she's stuck in a rut. Truly a complementary relationship that feels like yin and yang in the midst of all the action and adventure these heroes go on every week on Legends of Tomorrow. Here's hoping that 2020 sees them continuing to grow as partners and lovers. – Lyra