There are so many different TV shows that premiere and continue throughout the whole year. They bring laughter, joy, sorrow, and tears. The really good ones draw you in and make you connect with what they are really about. They create a vision. A story come to life. We have the privilege to have it all at our fingertips. Here is our guide to our favorite TV shows of 2019.
---
A show that can compete with the pain that This Is Us brings? Well that would be this one. But it's told not in flashbacks and flash forwards, but bringing you into everyday lives of a complex group of friends. Life isn't perfect and this show isn't afraid to address that. Instead they are hitting it head on, examining all that can go wrong, all that can be right, and reminding you at the depths of it all, you are not alone.
---
With most spinoffs it takes awhile for the show to find its grounding, but Legacies has. You forget that it's a spinoff and you get lost in the story that is there. Legacies has a dynamic cast and is telling dynamic stories in its universe. It's not afraid to dive head first into complicated situations and it's not afraid to make sure that people know that even in a supernatural show – these are still people and if they are not alone. You are not either.
---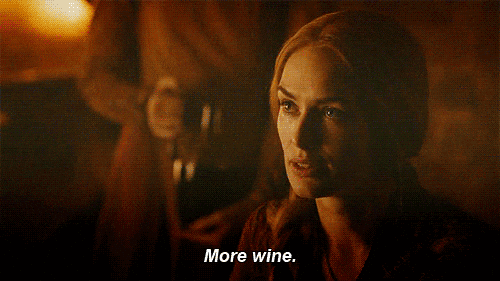 Was season 8 controversial? Yes. Did I dislike it? Yes. That doesn't make me dislike the show however. I still very much love Game of Thrones. Since the end of the series, I probably have gone back and rewatched it the whole way through twice. I'm also a fan of the books. I started them after the end of the show. I'm interested to see if G.R.R. Martin changes the ending or not in the two upcoming books. If he ever finishes them. A Song of Ice and Fire is still a beautiful story to me. I just pretend it ends with season 7 for the show.
---
We're always scared and weary of reboots, but Roswell, New Mexico reminded us just why we shouldn't be. A show filled with talented writers, actors, and a crew that puts their all in? Yes please. The ups, downs, twists and turns – as well as all of the angst of this show has us sitting on the edge of our seats every week and asking for more.
---
I love watching historical drama's and The Crown is probably the best one I have seen. I looooved Claire Foy during the first two seasons, but season three was just as spectacular. From covering Aberfan and showing such a devastating event to Princess Anne's sass and wit. It was a masterpiece all the way around.
---
If you haven't watched Unbelievable on Netflix yet, you need to go watch it now. Not only is it incredibly relevant with the #metoo movement it is also based on a true story. I would also read the Pulitzer Prize winning article while you are at it. It is relevant to a lot of women. We have been subjected to different forms of sexual assault and not believed when we share our stories. This is an important one.
---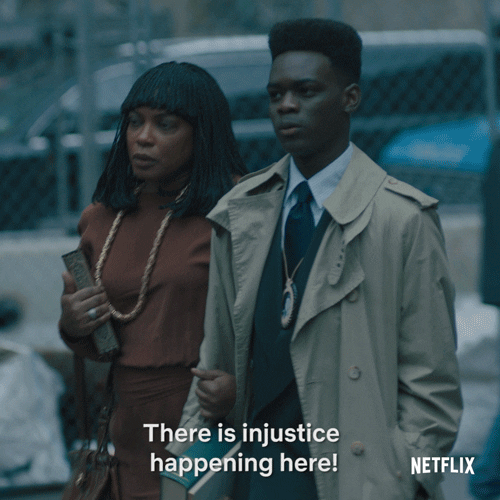 This was yet another important moment that was covered about an injustice that was committed towards innocent African American men. You will feel the rage and emotion thorough the screen as you watch how they were falsely accused of rape and how they were failed. They stayed brave and strong through it all. They are an inspiration.
---
Season three just premiered on Amazon Prime. I love this series so much that I binged watched it in a day. This season was full of laughs as Midge and Susie navigate tour life. There aren't any boring moments. It is a must watch if you love comedy or like to laugh.
---
There was just something about Bluff City Law that drew us in. There are ups and downs with it, but overall the reason that this show makes the list is that we became so invested in these characters. They genuinely care about the world, each other, and they redefine the meaning of family. We're going to be sorry to see this show go, because it truly has all of the potential in the world.
---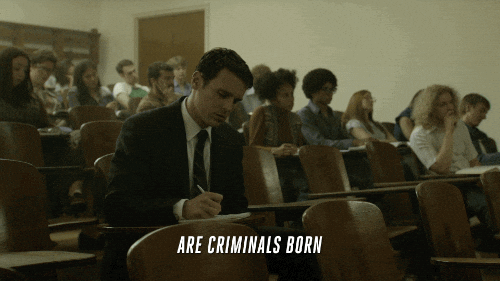 I feel like this series flies under the radar a bit. Not everyone is a fan of crime drama's. I am however and this series dives deep into the minds of how serial killers operate while telling the story of how the FBI's B.A.U. was founded. It is a crime junkies holy grail.
---
Tom Ellis. That is all the explanation that is needed. While he is great to look at it isn't all that is great about Lucifer. It is a show full of humor, devilish antics, charm and kickass women.
---
If you want a deep realistic view into depression and the lives of Millennials and Gen Z check out Euphoria. Zendaya does a stellar job of portraying her depression, how she is dealing with her drug addiction all while trying to navigate high school. It left me speechless week after week.
---
What are your favorite shows of 2019? Share them with us!